Why Apple is investing millions in US manufacturing
"We do have a responsibility to create jobs," says CEO Tim Cook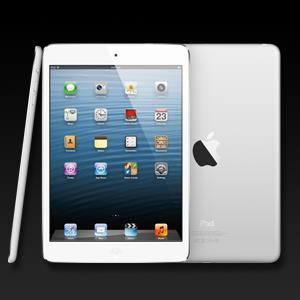 "Those jobs aren't coming back." That's what Steve Jobs said when President Obama asked him whether Apple (AAPL) would ever consider manufacturing its popular products in the U.S. 
But Jobs' successor, Tim Cook, has other ideas. In interviews with Bloomberg Businessweek and NBC News, Cook has revealed that in 2013, Apple will invest $100 million in manufacturing computers in the U.S.
"I don't think we have a responsibility to create a certain kind of job," Cook told Bloomberg. "But I think we do have a responsibility to create jobs."
Cook didn't specify which products would be manufactured in the U.S., though it's been noted that the new iMac already bears the label "Assembled in the U.S.A.," making it a likely contender. Cook acknowledged that Apple won't literally make the products, but would continue its practice of hiring contractors to manufacture various elements. Cook also reminded his interviewers that some components -- such as the iPhone's glass screen -- are already being made in the U.S.
However, it would be just a tad naive to chalk up Apple's move to purely patriotic motives. (Indeed, Cook himself oversaw Apple's broad shift to China in the 1990s when he was the company's head of operations.) As the most valuable company in history, Apple has come undercriticism for hiring a paltry number of American workers. There are 43,000 people directly employed by Apple in the U.S., while the bulk of its 700,000 contract workers live overseas, mainly in China. 
Furthermore, Apple's largest manufacturing partner, Foxconn, has come under intense scrutiny over the workplace conditions at its Chinese factories. Reports of suicides, explosions, and labor-law violations have emerged like a parade of horribles from the assembly lines where iPhones are made.
In other words, it's easy to see Cook's announcement as a move to generate some feel-good publicity. While $100 million may sound like a serious down payment on the can-do spirit of the American worker, it's chump change for Apple, which made $8 billion in the last quarter and has been routinely criticized for having no idea what to do with all its money. In addition, it's telling that the iMac -- a desktop behemoth that was long ago eclipsed in popularity by the iPhone and the iPad -- is the only Apple product currently being assembled in the U.S.
Still, some analysts see the announcement as a possible harbinger of a new wave of in-sourcing, reversing the decades-long trend of exporting manufacturing jobs to China. "It's a start," says Paul Thurrott at Windows IT Pro, "hopefully one that will garner positive feedback and trigger more manufacturing — and jobs — in Apple's home country."
More from The Week

I hope more American Companies remember where their roots are, and create jobs for Americans. American worker's wages in general have been slashed by outsourcing competition the last 25 years or so. Unions have been largely destroyed by big business. Isn't it about time American businesses bring back jobs for Americans who desperately need them ? I for one would even pay a bit more if I knew the product was labled "Made in America". It is long past time this happens, or one day there will be no one in America who will have enough income to even buy the products American Companies make. Henry Ford knew that 100 years ago when he raised his Ford workers wages to $5 a day, so they could afford to buy his cars.
Are you sure you want to delete this comment?
DATA PROVIDERS
Copyright © 2014 Microsoft. All rights reserved.
Fundamental company data and historical chart data provided by Morningstar Inc. Real-time index quotes and delayed quotes supplied by Morningstar Inc. Quotes delayed by up to 15 minutes, except where indicated otherwise. Fund summary, fund performance and dividend data provided by Morningstar Inc. Analyst recommendations provided by Zacks Investment Research. StockScouter data provided by Verus Analytics. IPO data provided by Hoover's Inc. Index membership data provided by Morningstar Inc.
ABOUT
Top Stocks provides analysis about the most noteworthy stocks in the market each day, combining some of the best content from around the MSN Money site and the rest of the Web.
Contributors include professional investors and journalists affiliated with MSN Money.
Follow us on Twitter @topstocksmsn.