10 blue chips for a 5-year investment outlook
Long-term investors should focus on high-quality companies with long histories of dividend increases.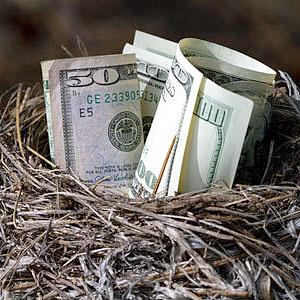 By Kelley Wright, Investment Quality Trends
For the most part, our cash needs are met by a paycheck -- until you no longer have one. At that point you will need a pool of capital and a stream of income from that capital to meet your needs. That's why we invest -- to build capital and income to meet or augment current and/or future cash needs.
Our preferred strategy is through buying shares of very high-quality companies with long histories of dividend payments and dividend increases. Why? Because dividends represent the most basic and fundamental measure of return on investment.
Besides high quality and a long history of dividend payments and dividend increases, what is ultimately of most importance is that the shares be purchased when they offer good value.
Good value by our definition is a repetitive area of high dividend yield, where past price declines have halted and the stock stabilizes, then reverses course and begins to move higher.
Thus, our primary purpose is to assist investors in growing their capital and income base from which to derive cash for their current and future needs.
The Timely Ten, therefore, is not just another "best of, right now" list. It is our reasoned expectation based on our methods and experience for what we believe will perform best over the next five years.
Do we believe that all 10 will go up simultaneously or immediately? Of course not. Our four-plus decades of research and experience, however, lead us to believe that these stocks, purchased at current Undervalued levels, are well positioned for both growth of capital and income.
The Timely Ten consists of undervalued stocks that generally have a S&P dividend & earnings quality rating of A- or better, show exemplary long-term dividend growth, have a price-to-earnings ratio of 15 or less and technical characteristics that suggests the potential for imminent capital appreciation.
Our latest Timely Ten selections are:
Chevron (CVX) -- yielding 3.3%
CVS Caremark (CVS) -- yielding 1.5%
Exxon Mobil (XOM) -- yielding 2.8%
Air Products & Chemicals (APD) -- yielding 3.1%
Wal-Mart Stores (WMT) -- yielding 2.4%
PepsiCo (PEP) -- yielding 2.7%
Walgreens (WAG) -- yielding 2.2%
ConocoPhillips (COP) -- yielding 4.3%
Baxter International (BAX) -- yielding 2.8%
Reliance Steel (RS) -- yielding 1.8%
More from TheStockAdvisors.com​
While most of the companies are solid, a couple as S&P "Sells" (APD, RS), a couple are a bit weak in dividends, and two sectors make up half the stocks (CVX,XOM,COP and CVS and WAG).

On 6/15/12 I put together about 20 stocks which, with a few substitutions since, have returned 28.5% compared to the S&P's 26.5% (including dividends) that offer a buy-and-hold portfolio with 2-5% dividend yields [ABT temporarily (?) low]:
T, VZ, MCD, CBRL, TGT, ABT, ABBV, JNJ, HCN, WM, JCI, QCOM, WFC, AFL, KO, CVX, XOM, TROW, GIS, EMR, DRE, CAT.
Every stock has made a gain of 3.6% to 45.5% since 6/15 and I expect that 10 years from now they will, as a group, outdo the market as good-divdend blue chips consistently have.



We invest in Companies to make money or a decent return on Investment..ROI.
Although somewhat concious of a Company's operation..
I am not going to let that be our only guidepost..
As a shareowner you can write or protest directly to Investor Relations or further.
If more serious, you can mount a Campaign to be brought up at Shareholders Meeting..
Or have it also put on the Annual Ballot.
You as an individual, do have options, along with letting your conscience be YOUR GUIDE.
Chain pharmacies like CVS & Walgreens owe massive amounts in credit for sprawling across the nation in order to wipe out all other competitors. They are pariah, not good businesses.
Pretty sure any list containing: Exxon Mobil (what global warming?), Wal-Mart- the killer of every Main Street and indigenous enterprise in America- soon the world, and PepsiCo- rotting America one soft drink at a time... is shallow, not listing "great" American businesses. The reality is-- if we could get rid of the losers on this list, we'd get a better part of the nation's economy back.

I could never in good conscience invest in Walmart. The manner in which they treat their employees like second hand crap is just despicable and as for the greedy bastard oil companies, there isn't a day goes by when I don't dream of them going out of business for good (and something clean and green taking oil's place). Perhaps in the not too distant future? 
Are you sure you want to delete this comment?
DATA PROVIDERS
Copyright © 2014 Microsoft. All rights reserved.
Fundamental company data and historical chart data provided by Morningstar Inc. Real-time index quotes and delayed quotes supplied by Morningstar Inc. Quotes delayed by up to 15 minutes, except where indicated otherwise. Fund summary, fund performance and dividend data provided by Morningstar Inc. Analyst recommendations provided by Zacks Investment Research. StockScouter data provided by Verus Analytics. IPO data provided by Hoover's Inc. Index membership data provided by Morningstar Inc.
ABOUT
Top Stocks provides analysis about the most noteworthy stocks in the market each day, combining some of the best content from around the MSN Money site and the rest of the Web.
Contributors include professional investors and journalists affiliated with MSN Money.
Follow us on Twitter @topstocksmsn.