Brace for weeks of market misery
The animosity in Washington and oil's relentless rally are intractable problems that will weigh on US stocks until July. Look for companies that are barely American to escape the morass.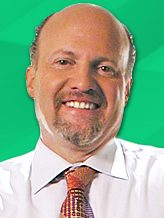 We are stuck with Washington until July. That's when the money runs out for the debt ceiling. I suspect the hatred and mistrust among the Republicans for President Barack Obama this close to next year's election will make the issue as threatening to the markets as the price of oil. And who knows what will happen in earnings season.
Oil and Washington are two intractable problems that could make the morning macro picture as difficult -- and perhaps as bleak -- as we have seen it in a very long time.
Think of it like this: If you thought it was easy to be negative and raise cash for every dollar that oil increases, you can only imagine how difficult it will be with Tea Party people, an unsophisticated lot, basically calling for a Grecian-style budget crisis. Let's see, Democrats unwilling to cut substantially and to raise the tax for rich people versus Republicans who allegedly want draconian cuts and Tea Partyers who want a default, or at least would drive us to that.
Put that mix together and you have the front page of the paper from now until July. The only thing that would make this go away is a compromise, and it is too close to the election for compromise.
So get used to hearing that seniors won't be getting checks, that the health care system will be shut down and that the military will fight for free. Get used to hearing about Moody's and S&P ratings downgrades for U.S. debt. Prep yourself for talk about the International Monetary Fund if a deal is reached that doesn't do the job.
These are big events that supersede earnings. These debates, plus oil going to $120 on the WTI, something that seems reasonable at this point, will push the micro news off the front pages.
I now think, after watching this farce last week, a so-called dry run, that we aren't going to get anything final -- and nothing good -- until July. So as long as you understand that these negative stories can be written endlessly from here to July and you can steel yourself, then you can find companies that are barely American that can get out of this morass.
But "barely American" will be the watchwords until the middle of summer.
In other words, prepare for a miserable time -- and I'm an optimist!
Related Articles

 Blah, blah, blah. You guys got it wrong last April, September and January so why would we expect you to get it right now.  It all depends on the economy and unemployment.  Oil prices will find balance with other commodities without tanking the economy.  People will adjust their habits and still spend their disposable income.  We'll have a correction in May then goes sideways 'til end of summer. If unemployment drops it'll make up for oil prices and we'll rally in October after collecting good dividends all summer and fall. Don't buy into the traders desire for high volatility.

Yes we all know the Donkey Party stands for fiscal irresponsiblity.  They have increased the deficit 40% in the last 2 years  alone.   Helicopter Ben continues to debase the dollar to help them continue their spending spree...   He sees ZERO inflation just like Mr. Obama. 
This is why  Gold is above $1450, Silver north of $40...  A silver quarter is worth $7+...
This will not end well... 
You cannot TAX, BORROW, PRINT and SPEND your way to prosperity, no matter what the Donkey Party says...  If you think you can, go ahead and do so in your personal life...  Let me know how that works out for ya....   Probably as well as the 'hope and change' thing....

Well Jim, you are certainly smart enough to know that compromise is how we got into this mess. Compromise means that the Democrats get their way and the republicans do all the compromising! If you can't see that, then I don't know what to tell you. Poor old Harry Reed thinks that a few billion in cuts to a greater than 1 trillion shortfall is too much. You must be kidding! When tax revenues are 2 trillion and the budget is over 3 trillion, well lets see, that doesn't balance very well.
I bet you could confiscate all the money from the so called rich and still not balance or satisfy the Democrats. Their appetite for government handouts is insatiable. Robin Hood would be proud!
In the meantime we give money to everybody in the world and fire a billion dollars worth of cruise missiles at Libya, but we can't give Social Security seniors a COLA for 2 years. Someone is kidding someone. Lets help Haiti and Japan some more and forget about our own folks. Yup, we sure have got it right!
Are you sure you want to delete this comment?
DATA PROVIDERS
Copyright © 2014 Microsoft. All rights reserved.
Fundamental company data and historical chart data provided by Morningstar Inc. Real-time index quotes and delayed quotes supplied by Morningstar Inc. Quotes delayed by up to 15 minutes, except where indicated otherwise. Fund summary, fund performance and dividend data provided by Morningstar Inc. Analyst recommendations provided by Zacks Investment Research. StockScouter data provided by Verus Analytics. IPO data provided by Hoover's Inc. Index membership data provided by Morningstar Inc.
ABOUT
Top Stocks provides analysis about the most noteworthy stocks in the market each day, combining some of the best content from around the MSN Money site and the rest of the Web.
Contributors include professional investors and journalists affiliated with MSN Money.
Follow us on Twitter @topstocksmsn.