Rumored phone symbolizes problems with Facebook
If nobody really wants such a device, how many people really want the social network itself?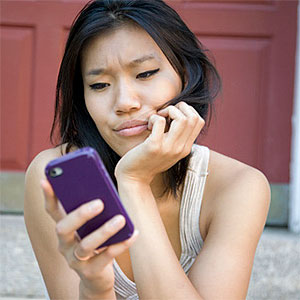 On Thursday,
Facebook
(
FB
) is holding an event to show off the fruits of its partnership with
HTC
, and I can't help but be reminded of a device called TwitterPeek.
If you don't recall -- and chances are, most of you don't -- TwitterPeek was a single-purpose device that tweeted. That's it. A $100 device with a $7.95 monthly subscription that just read and posted tweets. And if paying a monthly service fee for a $100 mobile device that does something your smartphone can do for free sounds crazy, not to worry: $200 would get you unlimited service.
As you can imagine, TwitterPeek not only flopped, but it represented a wholly unnecessary entry into the mobile arena -- a device that takes up yet another pocket, but doesn't make calls, doesn't surf the Web, and doesn't play any games. It just does one thing: tweet. It's a tangible, bulky app you can never remove from your homescreen.
This is why nobody buys MP3 players anymore.
So when the Facebook Phone rumors were recently resurrected, naturally, analysts winced. The very few who remembered TwitterPeek and devices like it questioned the need for a phone whose basic functions revolves around a social network that's beginning to show its age.
Thankfully, as details emerged, the upcoming "Facebook Phone" was soon bookended with quotation marks. It's less TwitterPeek and more of an
Android
(
GOOG
) device with a Facebook launcher and a homescreen widget. (Yes, it can do other things than just update Facebook statuses.)
But that's a very pregnant sigh of relief. If most people think that a Facebook Phone is an unsellable, unremarkable and laughably unusable concept -- and Facebook is aware of this fact -- then how necessary is Facebook?
The social giant is bigger than ever with just north of a billion active users. That means roughly one in seven people in the world is on Facebook. And yet, many find it to be a necessary evil rather than the fun and useful tool it seemed to be when they signed up. As it stands, most would describe Facebook as a bloated, cumbersome service with sketchy privacy settings, incessant email notifications, an extremely low signal-to-noise ratio, and an ever-evolving UI that never fails to look awful.
Facebook is surely aware of the complaints directed toward it, as well as its users' waning interest and exhaustion with overloaded newsfeeds. And rather than developing a product that celebrates the service and all the functions shoved into its margins on the Web , Facebook appears to have held back and is instead rumored to be releasing an Android phone with a glorified widget.
Essentially, Facebook simplified and thought smaller when developing the phone, when it does the exact opposite on its website. More and more functions, options and clutter is thrown into the UI, and users are expected to navigate through it when all they usually want is to look through a newsfeed, comment on links, and occasionally post a status update.
You know, like Twitter.
Twitter may have about a fifth of the active users Facebook has, but it's still well-liked and regularly used without gritted teeth. Sure, there's a similar "content overload" feeling with an abundant newsfeed, but all the tagged photos, relationship updates, bicoastal invites and general clutter inherent in Facebook is gone, and the basic, most useful functions are laid bare. And people prefer it that way.
As a website, Facebook is still trying to be all things and it's driving users crazy. As a "Facebook Phone," it's a non-starter and underwhelming. Together as a unit it's a confusing, bloated mess that serves to annoy more than it assists and makes its chief competition look far more appealing and functional.
So, why do we still use it? Because everyone's there.
But I expect that won't last for much longer.
More from Minyanville
DATA PROVIDERS
Copyright © 2014 Microsoft. All rights reserved.
Fundamental company data and historical chart data provided by Morningstar Inc. Real-time index quotes and delayed quotes supplied by Morningstar Inc. Quotes delayed by up to 15 minutes, except where indicated otherwise. Fund summary, fund performance and dividend data provided by Morningstar Inc. Analyst recommendations provided by Zacks Investment Research. StockScouter data provided by Verus Analytics. IPO data provided by Hoover's Inc. Index membership data provided by Morningstar Inc.
ABOUT
Top Stocks provides analysis about the most noteworthy stocks in the market each day, combining some of the best content from around the MSN Money site and the rest of the Web.
Contributors include professional investors and journalists affiliated with MSN Money.
Follow us on Twitter @topstocksmsn.