Get used to strife and struggle
The world's crises are the new operative backdrop. If you can handle the heat, trade stocks that have nothing to do with the Middle East, oil or Japan.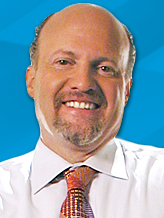 Japan nuclear disaster. Get used to it. Unrest in North Africa and the Middle East. Get used to it.
You will hear this phrase endlessly with regard to both of these situations: "Bad to worse." Again, get used to it.
You will hear that the nukes have to "blow" and spew radiation everywhere in intense doses. You will hear that oil shipments will be suspended imminently." Get used to it. You will hear that everything is going wrong for stocks because of these crises and that nothing can be done other than to take losses, sell or short. Get used to it.
You will hear that "panic" -- as in "Get out now to get liquid" -- is the operative strategy. Get used to it.
Why do we have to get used to it?
Article continues below
Because these situations are now ongoing problems. Anyone who reads any of the conventional articles about the nuclear disaster knows the Japanese are communicating nothing of intelligence about what is happening. They may not even have any intelligence about what is happening. When I hear them, I want to put in the caption, "We have six meltdowns at six plants, and we can't stop them, and why are you bothering us?"
Not reassuring.
I think they are playing for time. I think they know that the longer they can just keep things cool, the less radiation there will be. It is clear that they still do not have the tools or power to do what is necessary to stop it. But it is also clear that a month from now, we will still be hearing horrible news from Japan because of the nature of nuclear materials and how little infrastructure, other than the containment dome, was left after the tsunami hit. (If you want a relatively nonideological interpretation of what is going on and a nonsensational clearinghouse, go to BraveNewClimate.com.)
In other words, the stories can be written as if everything is getting worse every minute, and that's logical, because in some ways it's true. You will never hear the word "meltdown" taken out of the equation. Meltdown. Meltdown. Meltdown. There, get used to that, too.
But we could also say that each day, the material that could be lethal is breaking down more and that things are stabilizing slowly (if not that surely). That's why you have to get used to trading around Japan. Let me throw in another round of "meltdown, meltdown, meltdown" just to anticipate the headlines. Are things really melting down? They've been melting down ever since the water has been low. Get used to it.
Now, the Middle East. Every report I hear out of Bahrain and Saudi Arabia tags with "People fear it can only get worse."
That's fine. That's what you would do if you were a reporter over there. Does anyone "fear" that things will get better? What happens if you write or say that things are about to get better and they get worse? I think you could (and perhaps should) be fired. What happens if you write that things will get worse and they don't? So what. Does someone put you in journalism jail?
So, with that asymmetry in mind, when you see the Bahrain stock market closed, you are going to get stories that say things are going to be a heck of a lot worse. When you see riots and shootings, you are going to hear things are going to be a heck of a lot worse. Get used to the asymmetrical way the news is reported.
Of course, I am not saying that things are getting better. That's the wrong takeaway (although it's one I think some of you might believe I am saying). I am saying just be mindful of the -- irony/nuclear alert here -- half-life of the stories. From the moment we knew there were nukes in trouble in Japan, we have heard that Chernobyl is here. No, worse than Chernobyl.
I continue to believe that story will be the operative one -- Chernobyl or worse than Chernobyl -- for at least several more weeks, because the situation is that intractable and because radiation will be spewing constantly. The lethality of the radiation will be in question. We will hear about workers dying of radiation poisoning. We will hear about the inability to bring what we know will be constant fires under control.
If you, for one moment, are going to get spooked by any of the facts I just mentioned, you might as well sell into any uptick.
Meltdown!
Boom, did you panic? The meltdown stories will be endless. Get used to them.
Why bother playing at all? Couple of reasons.
First, because at certain moments, things go to extremes. We saw, for example, Apache (APA) fall to $114 during the Egypt crisis when we were trying to get used to the idea that 20% of its cash flow will be destroyed when the rebels take over the oil fields. Where are the rebels? I know what happened to the oil fields: nothing.
Also, because sometimes we don't even know what we are rooting for. If you want higher stock prices, you want Gadhafi to win. If you are a humanist, you want him to lose. Right now the bad guy is winning, but that means lower oil down the road, because he is rich and can rebuild the taken-out facilities. So you can profit from the misinformation that comes from certain results.
Most important, we will get used to this new world. We will get used to the suppression in Bahrain because the Saudis aren't going to let things go down the drain even if the U.S. chastises them. In fact, that's the biggest story of the week in the Mideast. The Saudis are playing active, not passive, and they are not obeying our State Department. That means we can deal with flares of higher oil prices off the stories, but they might not stay elevated, because the Saudis are calling the shots.
We will get used to the strife, the struggle, the stories from the Middle East.
I know it sounds absurd, but we will also get used to the meltdown stories. They will be ongoing, and people will continue to be evacuated, and the scares will continue. Every big wind will inspire selling.
But if you get used to it and recognize that it is now the operative backdrop, then you can start buying and selling stocks that have nothing to do with the Middle East, oil, or Japan. There's plenty that will be taken down every day by meltdown/Bahrain chatter. And you have to be ready to pounce. Likewise, there's plenty that will go up when it looks like things are all clear. Then you'll have to sell. Things won't be all clear. In fact, "they are about to get worse, much worse."
There. Get used to the radiation, the oil spikes, the heat.
Or leave the stock kitchen.
At the time of publication, Cramer had no positions in the stocks mentioned.
Jim Cramer is co-founder and chairman of TheStreet. He contributes daily market commentary for TheStreet's sites and serves as an adviser to the company's CEO.
Follow Cramer's trades for his Charitable Trust.
Related Articles

I don't know what anyone can do except work it out as best they can. I think one thing the dollar is doomed. In the short term I have no idea what could happen but everyone better prepare for the worst. An I mean WORST!!!!!! Goodbye to the reserve status of the dollar. The FED and Washington D. C. are trying to deflate the dollar to pay off our debts. That has the same chance as the snow ball in you know where.
I know the Japanese people seem to stand more pain than the average race  of people.
Just relate what happened in New Orleans rape, robbery, looting even by police. Not so in Japan. I have to congratulate them. Help each other as needed an as best we can.
Are you sure you want to delete this comment?
DATA PROVIDERS
Copyright © 2014 Microsoft. All rights reserved.
Fundamental company data and historical chart data provided by Morningstar Inc. Real-time index quotes and delayed quotes supplied by Morningstar Inc. Quotes delayed by up to 15 minutes, except where indicated otherwise. Fund summary, fund performance and dividend data provided by Morningstar Inc. Analyst recommendations provided by Zacks Investment Research. StockScouter data provided by Verus Analytics. IPO data provided by Hoover's Inc. Index membership data provided by Morningstar Inc.
ABOUT
Top Stocks provides analysis about the most noteworthy stocks in the market each day, combining some of the best content from around the MSN Money site and the rest of the Web.
Contributors include professional investors and journalists affiliated with MSN Money.
Follow us on Twitter @topstocksmsn.