3 key themes for 2013
To do well in the market in the coming year, you must understand the euro, oil and gold.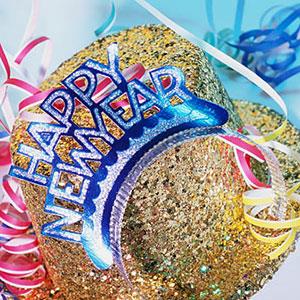 Three trends that weren't supposed to happen in 2013: a strong euro, weak oil and positive gold. These three trends have to be explored, because they are pretty difficult to fathom but must be fathomed if we are to understand 2013.

First, the euro. We all know that the euro was supposed to be kaput by now, replaced by the deutsche mark, franc, lira and everything else, with the deutsche mark starting the trend. This was a total misread of history and of the denouement of World War II. There's no way that we could ever understand the depth of fear of another war or the guilt the Germans feel. They are simply not going to let this happen. We focused only on the economics of it, not the politics, and the richer countries are willing to lose money endlessly on Greece if that's what it takes, because Spain, Italy and Ireland are coming back, as is the European stock market. The bankers and hedge funds in this country are way too smart for their own good, because they know the numbers but not the history. The euro could go higher still, because I sense that no one large owns it.

Oil is a function of supply. It is beginning to dawn on people that the statistics for the U.S. are far more robust than what the numbers and predictions indicate. Every month, numbers coming out of Texas and North Dakota are much better than people expect. Endless upside surprises, and yet most of the big interests aren't even drilling there yet. The major oils are slow of foot and let the independents in while they focused on unstable areas such as West Africa and Indonesia, both of which will perhaps be confiscated by poor countries that mistakenly gave them rights. The whole federal-lands thing is a big sideshow.

There's talk that natural gas will tighten because of the lack of drilling, but Mark Papa, the best wildcatter there is and the CEO of EOG Resources (EOG), says there's no demand for the stuff, and very few plants are being built to use it. Plus all of the power plants that can convert have already done so. If we could harness natural gas as a surface fuel, I have no doubt that gasoline would be at $2.50 rather fast, but the administration would despise that, because it would encourage fossil fuel use. We are the reason why oil is not going higher. If Iran joined the Council of Nations, oil would go to $75, but it won't, so take that off the table.

Finally, gold, is now finishing up 6% for the year despite predictions that this, the 12th straight up year, would bring the long-expected crash. Gold is the opposite of oil. There's just not enough of it. Go over the quarters of Goldcorp (GG), Agnico-Eagle Mines (AEM), Newmont Mining (NEM) and Barrick Gold (ABX). The costs are astronomical, the finds pitiful and, like oil, the only countries where confiscation isn't an issue are in North America. Everything else is dicey.

In 2013 it will be even harder to find, so gold, I believe, will have still one more up year.

Gold is endlessly described as a hedge against inflation, or a hedge against chaos, or a hedge against deflation, or a hedge against central bank reflation. Gold is a story of the worldwide middle class trying to get its hands on some precious metals to become and feel rich. There's not enough gold being found. Period. End of story.
 
Jim Cramer is a co-founder of TheStreet and contributes daily market commentary to the financial news network's sites. Follow his trades for Action Alerts PLUS, which Cramer co-manages as a charitable trust and has no positions in stocks mentioned.
More from TheStreet.com

Brutus....Yes I see a much bigger influx of "independant contractors" and such organizations as "man power" or other "temp agencies"...
Companies and Corporations want to eliminate those departments, that have to handle people, along with training and wasting production time on teaching people the ropes or bringing them into the "company culture". It eliminates benefits,pensions,he​althcare,sick time and vacations from the business at hand. And the time is spent more wisely adding to the bottom line...
In many cases it stifles employee organizations and the possibility of Unions entering; The hiring or contracting Workplace....Majorit​y of workers become independant contractors and it's every man/woman for themselves....Compet​eing for that slot, whether it be temporary or in some cases long term. Legions of workers with no permanent ties to the workplace..
Kinda like hiring "vagabond worker bees" or "soldiers of fortune."
And a "handful or a couple of people" in Human Resources can manage the workforce.

Jim stumbled into one thing, but even a blind squirrel can find his own butt in the dark every once in awhile.  Here's 3 investment strategies that will actually work in 2013:

1. - Short the dollar against the Euro
2. - Short bonds
3. - Listen to Cramer and then do the opposite of whatever he recommends

If you want to take it a step further, get used to the ever expanding underground economy that will only grow exponentially thanks to tax hikes and Obamacare.  While it's hard to imagine now, the amount of business conducted under the table is going to go through the roof.  More and more workers will be paid in cash and won't even be listed on the books.  We're going to see a huge increase in the numbers of workers employed through temp agencies.  We're also going to see lots of people "hired" as independent contractors - they'll be doing the same work but they'll be responsible for their own benefits, tax withholdings, etc...  Look for big increases in usage of websites like Craig's List as people will be bartering and trading and paying cash person-to-person to avoid taxes.  In addition, as food prices rise, you'll see more and more people getting their food from places other than the grocery store - they'll be growing/raising their own, fishing and hunting more, utilizing more roadside stands and markets, etc...


Are you sure you want to delete this comment?
DATA PROVIDERS
Copyright © 2014 Microsoft. All rights reserved.
Fundamental company data and historical chart data provided by Morningstar Inc. Real-time index quotes and delayed quotes supplied by Morningstar Inc. Quotes delayed by up to 15 minutes, except where indicated otherwise. Fund summary, fund performance and dividend data provided by Morningstar Inc. Analyst recommendations provided by Zacks Investment Research. StockScouter data provided by Verus Analytics. IPO data provided by Hoover's Inc. Index membership data provided by Morningstar Inc.
ABOUT
Top Stocks provides analysis about the most noteworthy stocks in the market each day, combining some of the best content from around the MSN Money site and the rest of the Web.
Contributors include professional investors and journalists affiliated with MSN Money.
Follow us on Twitter @topstocksmsn.