Inside Wall Street: Investors misread AMD
The stock tanks even as it seeks to explore ways to improve prospects.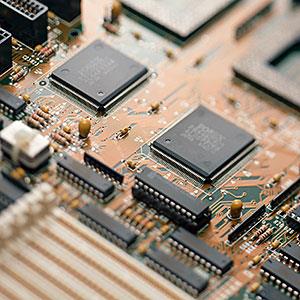 There was a time, especially during the 1980s and 1990s, when traders and opportunistic investors went crazy over companies that hired investment banks to plot strategic alternatives, including selling themselves to larger companies. Not necessarily true anymore.
You might expect, for instance, that Advance Micro Devices (AMD) would have powered up and hit at least a 52-week high after the Street learned that it wants to explore new alternatives for growth, including possibly looking for a buyer for the company. But when news leaked on Nov. 13, 2012, that AMD had hired J.P. Morgan Chase to do just that, the stock disappointed rather than inspired investors.
As it should, the stock did jump initially by some 18% on the news, but quickly pared that gain later in the day to 5%, closing at $2.09 a share. But by Nov. 26, 2012, the stock had fallen to $1.86 a share. Something is amiss, obviously. AMD designs and makes digital integrated circuits (ICs), which serve as the brain, or central processing unit, of a computer.
For a stock that traded as high as $10 a share in 2010 -- and had rocketed to an all-time high of $41 in 2006, AMD definitely looks like a giveaway at its current price -- an opportunity -- despite the big issues it's been facing. And admittedly, they are worrisome, but not without solutions.
AMD's depressed stock price is "pricing in the negatives of the PC space, a poor economic backdrop, and its own recent missteps," notes Cody G. Acree, director of research of Capital Markets at Williams Financial Group, who rates the stock a "buy." As the second largest PC microprocessor, competitive pressure from Intel (INTC), the largest in the business, are a continued risk.
The stock is also "overreacting," says Acree, to concerns regarding its solvency, which are valid considerations to some degree given its recent cash burn, "but not hyper-critical when considering AMD"s options." The analyst expects the company's cost cutting initiatives to quickly address the cash burn and if need be AMD could return to the debt market."
And there is always the option of selling the company to a larger semiconductor company, including Altera (ALTR), which has a market cap of more than $9 billion; Xilinix (XLNX) with a market value of $8.8 billion; and STMicroelectronics (STM) with a market cap of nearly $5 billion. AMD's current market cap is about $1.5 billion.
But let's not forget AMD's largest shareholder, Abu Dhabi's sovereign wealth fund, Mubadala Development Co., which owns more than 15% of the company. Acree notes that the fund also owns GlobalFoundries, of which AMD is the largest customer. "If nothing else, we think this should provide a liquidity backstop," says Acree.
Or, Muadala may just opt to buy all of AMD.
So with the Abu Dhabi possible option, and the "negatives likely over-exaggerated in AMD's share price and new opportunities in microservers, we reiterate our buy rating," says Acree, who has a price target of $7 a share.
His optimistic view is not within Wall Street's consensus recommendation on the stock, which is a "hold."
Even so, AMD counts some of the major institutional money managers as its largest shareholders, including Vanguard Group, Putnam Investment Management, Oppenheimer Funds, and Fidelity Management & Research.
Even those who are neutral on the stock have some kind of an upside scenario for the beleaguered AMD.
C.J. Muse, semiconductor industry analyst at Barclays Capital, who has an "equal-weight" recommendation on the stock, says an upside case for AMD would assume a stronger pickup in PCs in the second half of the year, greater share gains in notebooks, and a richer mix with progress in the server market. If those things happen, says Muse, he could see the stock at $5 a share.


Gene Marcial wrote the column "Inside Wall Street" for Business Week for 28 years and now writes for MSN Money's Top Stocks. He also wrote the book "Seven Commandments of Stock Investing," published by FT Press.
More from Top Stocks
DATA PROVIDERS
Copyright © 2014 Microsoft. All rights reserved.
Fundamental company data and historical chart data provided by Morningstar Inc. Real-time index quotes and delayed quotes supplied by Morningstar Inc. Quotes delayed by up to 15 minutes, except where indicated otherwise. Fund summary, fund performance and dividend data provided by Morningstar Inc. Analyst recommendations provided by Zacks Investment Research. StockScouter data provided by Verus Analytics. IPO data provided by Hoover's Inc. Index membership data provided by Morningstar Inc.
ABOUT
Top Stocks provides analysis about the most noteworthy stocks in the market each day, combining some of the best content from around the MSN Money site and the rest of the Web.
Contributors include professional investors and journalists affiliated with MSN Money.
Follow us on Twitter @topstocksmsn.