Inside Wall Street: Don't count out Boeing yet
The lackluster performance of the aerospace giant's stock makes it a potential comeback kid.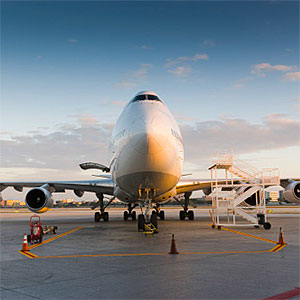 Many, if not most, of the big blue-chips have joined the stock market's surprise hit parade this year, culminating in a solid gain of more than 10% for the Dow so far in 2012, and 18.43% from 52 weeks ago. But some of the global brand name stocks have yet to participate in the rally, making them potentially huge, late-comer winners for the rest of 2012.
One of them is Boeing (BA), the world's second largest manufacturer of commercial jets and fourth biggest military contractor.

Boeing has been a lackluster performer in the past couple of years, despite its years of leadership in the aerospace industry. Even when the Dow Jones industrial average hit a new 52-week high on Sept. 13, 2012, at 13,359.86 -- its highest closing value since Dec. 26, 2007 -- Boeing only managed to eke out a 62-cent gain, or 0.87%, to $71.58 a share. 
The news that  BAE Systems of the U.K. and European Aeronautic Defense & Space Co. (EADS), parent of No. 1 aerospace company Airbus, are seriously talking merger has added to the list of concerns that Boeing investors worry about. EADS, whose defense business would expand with such a merger, is seeking to increase its military exposure in the U.S. at a time when European defense budgets are shrinking.
However, some analysts don't think the combination of the two companies would be an immediate negative for Boeing. "We would not view such a merger as a near-term threat to Boeing, as Airbus would remain unchanged and EADS and BAE would need to bid for new contracts," says Richard Tortoriello, equity analyst at S&P Capital IQ, who has reiterated his buy recommendation on Boeing.
"In general, we'd attribute much of Boeing's underperformance to waning interest in aerospace as an industrial group," says Carter Copeland, analyst at Barclays Capital. Boeing has consistently posted better-than-expected​ results and earnings guidance has stepped up accordingly, he adds. He rates the stock as "outperform," with a hefty price target of $96 a share.
Indeed, most analysts haven't given up on the group, in spite of its stock's flat performance over the past three years. Recently, the stock has had an even more rocky ride as Qantas, the Australian airline, slashed its order for Boeing's 787 aircraft to 35 from 50. Many investors were quick to jump ship, driving the stock to $70 a share, down from its 52-week high of $79 hit on May 6, 2011.
Wall Street analysts don't usually hesitate to dump shares of companies that deliver bad news, but they have stayed bullish on Boeing as they believe the Qantas' decision to cut back its order for 787 aircraft won't derail Boeing's advance.
"We see a number of factors that make Boeing attractive, including a commercial aircraft backlog of six times sales, backlog of 824 orders for the 787s, nearly 740 overall commercial aircraft orders through August, and significantly improving cash flow," says S&P's Tortoriello.  
He also sees the emerging economies in Asia and the Middle East to be a big source of demand for Boeing's aircraft as they continue to increase the size of their fleets. They have helped jack up Boeing's total backlog to about 4,000 aircraft as of June 2012, the analyst points out. In addition, U.S. airlines continue to take deliveries to improve the fuel efficiency of their aging fleets, adds Tortoriello.
Boeing isn't about to slow its production. Tortoriello expects production of its 787 aircraft to ramp up and act as a catalyst for growth over the next three years. All these factors, he argues, makes Boeing's currently depressed valuation an attractive investment bet. Tortoriello, who rates the stock as a buy, has a 12-month target of $88 a share.
Copeland of Barclays Capital forecasts the company's earnings leap will be driven by increases in production of existing, highly profitable products, as well as sustained declines in R&D spending.
"If the 787 aircraft production ramp-up occurs as expected and if production rates on aircraft programs are taken higher, we believe Boeing can trade as high as 18 times our 2013 earnings estimate of $5.85, up from 2012's estimated $4.85," says Copeland. For 2014, he expects profits to jump to $6.85 a share.
Copeland expects the stock to snap back as he sees investor interest in the aerospace industry coming back. He notes that "more investors are now asking about Boeing," which could lay the foundation for renewed interest in the industry and the stock.       
Analysts note that China could be one of the keys to Boeing's turnaround. Boeing has announced its China forecast, suggesting that 5,260 new planes will be needed by 2031 in that country, notes analyst Stephen E. Levenson of investment firm Stifel Nicolaus, who rates Boeing as a buy. Boeing's current unfilled orders total 304 aircraft.
The analyst figures that based on an aggregate China fleet of about 700 planes, population growth of 0.5%, and a global average of about 2.9 million planes per million of population, "Boeing's estimate suggests about 3.1 planes per million in 2031, which we think is reasonable given the country's economic potential," says Levenson.     
Ultimately, investors are expected to heed Boeing's operational and financial performance. "We think the cornerstone of the Boeing bull thesis for 2013 will be cash flow, which we suspect may be significantly better than the $6 plus (a share) we conservatively forecast currently," says Barclay's Copeland. With its cash stash, another catalyst could stir up enthusiasm for the stock: Boeing could commence a stock buyback program.
Meanwhile, Boeing's core large institutional shareholders remain believers, including Evercore Trust, which holds a 9.4% stake; Capital World Investors, which has a 7% interest; Vanguard Group, with 4.3%; and T. Rowe Price Associates, which owns 4%.

Gene Marcial wrote the column "Inside Wall Street" for Business Week for 28 years and now writes for MSN Money's Top Stocks. He also wrote the book "Seven Commandments of Stock Investing," published by FT Press.
DATA PROVIDERS
Copyright © 2014 Microsoft. All rights reserved.
Fundamental company data and historical chart data provided by Morningstar Inc. Real-time index quotes and delayed quotes supplied by Morningstar Inc. Quotes delayed by up to 15 minutes, except where indicated otherwise. Fund summary, fund performance and dividend data provided by Morningstar Inc. Analyst recommendations provided by Zacks Investment Research. StockScouter data provided by Verus Analytics. IPO data provided by Hoover's Inc. Index membership data provided by Morningstar Inc.
ABOUT
Top Stocks provides analysis about the most noteworthy stocks in the market each day, combining some of the best content from around the MSN Money site and the rest of the Web.
Contributors include professional investors and journalists affiliated with MSN Money.
Follow us on Twitter @topstocksmsn.