5 stocks to profit from the coming food boom
Global demand for higher quality fare is propelling these companies.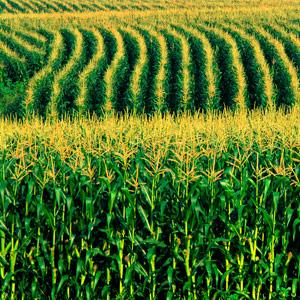 By Michael Shulman

There is perhaps no greater sign of prosperity than the ability to afford food. Core demand for foodstuffs around the world is growing faster than the population and faster than GDP growth. Consumers, including those from emerging economies, are spending their extra income on better food for their tables.

The bottom line for investors: When a few million people want to buy more and better quality food, it is a nice little trade. When more than 3 billion people want to do so, and are on a track to do so, it is time to, and I am now stealing a line from Jim Rogers, "trade that Mercedes for a tractor."
Wall Street is ignoring this fundamental change in demand worldwide despite record imports of corn by China that is not a one-time event. 
Once you eat better pork and chicken, you are not going back to soup, even if it means delaying purchase of that moped because the factory is cutting back. Chinese imports of corn will go higher over the next 12 months. This is a new, predictable phenomenon not predicted by Wall Street.
Here are five stocks that will profit from the coming food boom:
Whole Foods Market (WFM)
Whole Foods Market, for those of you who do not shop there, is the "organic" grocer that sells far more than what people label as organic food. If you ask their customers -- and I have -- it sells food its customers believe tastes better, food that cannot be found elsewhere, and food for lunch and dinner that is very high quality and less expensive than a restaurant meal. It is this latter category of customer that Wall Street continues to ignore.

Whole Foods Market, is on a tear and the stock is taking a breather. That's a great combination. It is growing more than four times faster than the industry, as people want more specialized food and more prepared foods, from Texas to London (very cool store there; the managers roam the aisles with PDAs at lunchtime to shorten the time to checkout.)

Mosaic (MOS)

Mosaic is a relatively new public venture spawned from privately held agriculture giant Cargill some eight years ago. In those years, Mosaic has managed to be a huge player in the fertilizer industry, controlling about 13% of the potash and phosphate markets. The company has plans to boost that slice of its global pie considerably, with production facility expansion plans designed to boost potash output capacity by about 2.8 million tons per year. It also has plans to expand the phosphate production line.

Mosaic is a global player, with about 20% of its fertilizer production going to Brazil, 14% to India and 7% to Canada. The U.S. accounts for about 25% of the company's production. The global positioning here, along with the aforementioned global drivers, makes MOS a great candidate for your portfolio. 

John Deere (DE)

John Deere produces the world's best large tractors and combines and is exceptionally well managed, as proven by their manufacturing operations. It runs what is arguably the most sophisticated and productive industrial facility in the world in East Moline, Ill. It pays top dollar for extremely productive workers. The company is forthcoming with Wall Street -- never too optimistic about anything.

Even in the face of weakening economies, demand for foodstuffs is increasing much faster than increases in GDP in developed nations and faster than population growth in emerging economies. That means increasing demand worldwide for Deere products well above the rate of economic growth -- and that is what Wall Street is willing to pay a premium for right now.

Potash (POT)

This stock flew so high in recent years it almost qualified as a "bubble" stock. Why? Ethanol mandates led to major increases in corn production, but as farmers use less fertile land, their need for fertilizer per bushel of output increases. So there was not just growth due to increased acreage, there was increased growth per acre under cultivation. Potash, a Canadian company and a worldwide supplier, is set to enjoy the tremendous benefit of at least a generation of cheap natural gas -- cheaper than anywhere in the world -- an important part of its production processes, giving it a structural cost advantage over competitors.

The secular change in natural gas feedstock prices and the enormous advantage it gives to Potash is not priced into the stock. It will have cheap natural gas; the rest of the world outside of North America will have more expensive gas and oil as feed stocks. This will play itself out in the coming quarters and I expect margin and operating profit growth to increase faster than revenues.
Brasil Foods (BRFS)

Brasil Foods is an old-fashioned aggressive growth story within what is seen as just a growth sector. It is the largest food processor in Brazil and controls more of the production chain than processors in the U.S. and Europe. It serves a huge population enjoying rapid movement into the middle class -- and eating more and better food.  BRFS is a giant in the Brazilian market -- and sells under its own brand -- so big that Brazilian authorities told it to break some parts off to keep a semblance of competition in the market.

Never heard of it? Brasil Foods had $14 billion in revenue in 2011 and hopes to hit $27 billion by 2015. It has higher profit margins than food processors in the U.S. and Europe. In its last complete fiscal year it had $484 million in profits.
The stock is around $20 a share right now and could double, based on current growth trends, in four or five years.
At the time of writing, Michael Shulman did not own shares in any of the companies mentioned.
More from Traders Reserve

Hmm, delays at airports "due to sequester"?  hmm?  do you suppose some Democrats might like to think about defunding the government funded study to determine why gay women are more likely to be obese than gay men, rather than blame Republicans?  Do you suppose we could defund the funding for the robotic squirrel?  Just a thought.  But, no to a Democrat all government spending is essential.  You don't think that is true?  Then why don't Democrats come up with obvious cuts to needless programs like the two mentioned above.  I can think of several reasons, none of them flattering.
"Ethanol mandates led to major increases in corn production, but as farmers use less fertile land, their need for fertilizer per bushel of output increases. So there was not just growth due to increased acreage, there was increased growth per acre under cultivation."
I don't know where this false information came from - unless it applies to corn alone, but the U.S. government says that:
 "...some 3,000 acres of productive farmland are lost to development each day in this country. There was an 8% decline in the number of acres in farms over the last twenty years. In 1990, there were almost 987 million acres in farms in the U.S., that number was reduced to just under 943 million acres by 2000, and then reduced to 914 million acres in 2012"
Source:
http://www.epa.gov/a​griculture/ag101/lan​duse.html
So the article is wrong, there is NO "growth due to increased acreage" because acreage is decreasing.

Food boom?? No greater sign of prosperity than the ability to buy food?? What 'prosperity' are you talking about? You cannot POSSIBLY mean the pretend, Fed toilet paper Benny Buck fueled 'recovery', can you? The 'recovery' where people cannot afford to buy food, and you want to make a profit from that? You are all very sick people. Very sick and deeply deeply disturbed.
Are you sure you want to delete this comment?
DATA PROVIDERS
Copyright © 2014 Microsoft. All rights reserved.
Fundamental company data and historical chart data provided by Morningstar Inc. Real-time index quotes and delayed quotes supplied by Morningstar Inc. Quotes delayed by up to 15 minutes, except where indicated otherwise. Fund summary, fund performance and dividend data provided by Morningstar Inc. Analyst recommendations provided by Zacks Investment Research. StockScouter data provided by Verus Analytics. IPO data provided by Hoover's Inc. Index membership data provided by Morningstar Inc.
ABOUT
Top Stocks provides analysis about the most noteworthy stocks in the market each day, combining some of the best content from around the MSN Money site and the rest of the Web.
Contributors include professional investors and journalists affiliated with MSN Money.
Follow us on Twitter @topstocksmsn.