Drilling down for new energy plays
It takes more than exploration and production to get oil out of a well and into a gas tank.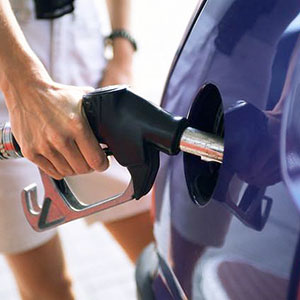 By Aaron Levitt


The advanced drilling revolution continues to transform North America's energy landscape. Drilling techniques like hydraulic fracturing and horizontal drilling have set off a modern day gold rush as exploration and production (E&P) companies fight for acreage in America's various shale rock formations. This geology is the key for long-term profits and reaching our goal of energy independence.  
However, the shale boom is looking a little thin.
No, it's not going away time soon -- it's far too big -- but it has begun to show signs of maturity, and some analysts predict that the trade has become crowded. 
Aside from M&A activity, it's becoming difficult to move the needle in a significant way. Over the next few years, shareholders in E&P companies like Range Resources (RRC) may not realize the outlandish capital gains they have become accustomed to.
It takes a lot of work, technology and money to get energy out of the well and into our gas tanks, and the E&P companies are just one step in the process. As the domestic energy boom matures, some ancillary players are going to become very attractive.
Here are some of the top picks in the services sector:

Geospace Technologies
In order to tap our nation's abundance, first you have to find it. That's where Geospace Technologies (GEOS) comes in. The firm -- formally known as OYO Geospace -- designs and sells seismic equipment used to detect pockets of hydrocarbons.
Energy companies have been using seismic data since the 1920s to identify various geological conditions that are favorable for oil/natural gas and to evaluate their various drilling potentials. In recent years, the use of advanced 3D seismic-data equipment has been crucial to the discovery and development of the pockets of natural gas in shale formations.
Geospace's shares have jumped about 81% over the last six months as the company continues to rack up new contracts with firms like Statoil (STO) and Dawson Geophysical (DWSN), as well as expand its revenue base.
While shares of GEOS aren't cheap at a price-to-earnings (P/E) ratio of 33, they're less expensive than many rivals across a multitude of metrics -- including return on equity (ROE), price-to-sales and price-to-book ratios. Overall, Geospace makes an ideal way to play the shale boom as it matures.

Dynamic Materials
Cute ticker aside, Dynamic Materials (BOOM) could indeed put a boom into any energy portfolio.
The firm is one of the only companies to provide "explosion welding" to the oil and gas industry. The intense pressures of drilling, refining and gathering energy, requires intensely made equipment. Dynmaic Materials uses its proprietary techniques to weld a variety of pieces in the energy value chain. The explosion weld fuses the pieces of metal together -- including metals that can't normally be arc welded -- into one solid piece.
Dynamic Materials also provides various explosives to oil field operators for pipe recovery, well-plugging and seismic applications, and it has a more traditional welding-for-hire service.
BOOM is virtually unknown to most investors and can currently be had for a P/E of 17 and a 1% dividend.

Patterson-UTI Energy
Falling onshore rig counts caused shares of contract driller Patterson-UTI Energy (PTEN) to fall as well. However, as the number of drill rigs in operation has risen and the latest Energy Department's weekly inventory release showed a larger-than-expected​ decrease in natural gas supplies, PTEN has been riding high. There are plenty of reasons to believe that will continue.
Analysts at Susquehanna estimate that the possible rebound in U.S. drilling activity will benefit Patterson the most -- not only because it's one of the largest onshore contract drillers, but also because the company has favorable drilling contract rollovers coming due, not to mention that these rollovers will have limited cost impacts on the firm's bottom line.
That will help pad shareholders as well as Patterson's bottom line. PTEN can be had for a dirt cheap P/E of 9.

Exterran Holdings
Exterran (EXH) is another ignored oil-services firm. However, investors may want to put it on their lists.
EXH is one of the largest providers of natural gas compression equipment and services in the world. After extraction, natural gas needs to be "squeezed" in order to send it through pipelines and other midstream infrastructure. The company also provides the various pieces of equipment needed to process that gas once it's out of the ground and compressed.
As producers have shifted away from dry gas and toward shale oil, the demand for Exterran's compression services has dwindled. However, as more wells are tapped in dry gas regions -- like the Marcellus -- E&P companies should be calling Exterran in spades.
The company also has another ace up its sleeve: a master limited partnership (MLP) subsidiary. Exterran Holdings is the general partner of Exterran Partners (EXLP), which provides contract compression services. Those contracts result in hefty tax-deferred distributions for EXH.
All in all, Exterran is an interesting pick to play the well after the initial drilling has been done.

Lufkin Industries
You know those stereotypical oil field "beam-style" pumps, swinging up and down across Texas fields? Yeah, Lufkin Industries (LUFK) makes those -- along with a whole host of other sophisticated pumps and power-transmission equipment, while also providing various oil-field maintenance services.
That puts it in a good position to profit as wells move into the production phase -- perhaps even more so as the various shale fields require specialized pressure pumping devices to tackle fracked wells' depths.
Execution at Lufkin has been so-so lately, causing its shares to sink badly. However, like Exterran, the longer-term picture for Lufkin is a bit rosier -- especially considering just how vital its equipment is to the oil and gas sector.
Shares of LUFK are currently trading for roughly $30 below their 52-week highs -- now that the momentum players have left the stock. This allows value hounds to come in scoop up shares at a more reasonable price.
As of this writing, Aaron Levitt did not own a position in any of the aforementioned securities.
More from InvestorPlace

It is now 3 times more expensive to comply with current drilling fluids and The 3rd annual Drilling Fluids and Cuttings Management Asia conference (13-14 March 2013, Bangkok) will look at implementing environmentally friendly drilling fluids and cuttings strategies to optimize your waste management whilst cutting costs. This forum brings you test data concerning biodegradability and toxicity, tested field examples from operators across Asia and further afield who have optimized their drilling and waste management. Ibu Nelly Hilman, Tony McCoy, Jean Lescure and more experts take a microscopic look at practical strategies focusing on:
• Test data from manufacturers and upstream data
Balanced perspectives from base fluid manufacturers and end users for more informed decision on which fluids will work for you
• Actionable insights that you can take back 16 hours of content in drilling fluids, produced water and waste management that can easily become your roadmap when you get back to the office
• Unparalleled opportunities to build and broker relationships Veterans in drilling fluids industry, end buyers and expert sellers converge under one roof that saves you valuable business development time
• Meaningful conversations with regulators, mixers and manufacturing companies
Technical sessions on applications for challenging environments, deepwater, HP/HT, NPT and loss circulation
• Plenty of energy-filled interaction with global opinion leaders
Special panel discussion on greener base oils and applications, regulatory implications and what the wells really need and digging deep into formation damage
Call us at +65 6818 6344 or email us at or visit us at .
Are you sure you want to delete this comment?
DATA PROVIDERS
Copyright © 2014 Microsoft. All rights reserved.
Fundamental company data and historical chart data provided by Morningstar Inc. Real-time index quotes and delayed quotes supplied by Morningstar Inc. Quotes delayed by up to 15 minutes, except where indicated otherwise. Fund summary, fund performance and dividend data provided by Morningstar Inc. Analyst recommendations provided by Zacks Investment Research. StockScouter data provided by Verus Analytics. IPO data provided by Hoover's Inc. Index membership data provided by Morningstar Inc.
ABOUT
Top Stocks provides analysis about the most noteworthy stocks in the market each day, combining some of the best content from around the MSN Money site and the rest of the Web.
Contributors include professional investors and journalists affiliated with MSN Money.
Follow us on Twitter @topstocksmsn.