3 dividend stocks to buy now
These tech stalwarts have good growth prospects and an income safety net.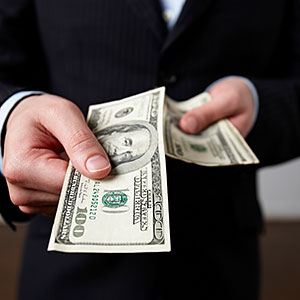 By Richard Saintvilus
A premium will always be placed on growth stocks -- this will never change. However, in schizophrenic markets like the ones we experienced in 2012, dividend payers made risk management much easier. 
For many investors, a dividend check was the difference between holding stocks through the fiscal cliff dilemma or opting to cut losses and moving on. 
In 2013, here are three names to consider that offer that income safety net, which is still underappreciated in highly volatile markets:
Oracle (ORCL): Yield 0.70%

Aside from being a dominant tech power that is positioned for sustained growth, Oracle also proved that it is a savvy dividend payer. As the fiscal cliff increased the urgency with which many companies worked to minimize the tax damage, Oracle took it a step further by accelerating its next three dividend payments into one check. 
Was it extreme? Yes. However, Oracle can't be faulted for having done this. Shareholders were going to get the money anyway. It just arrived sooner. In this case, the company considered the interests of its shareholders. In my opinion, that's a good thing. 
But there are other reasons to love Oracle. The company continues to see increased demand for its products and services -- particularly in the areas of the cloud, which recently produced $222 million in revenue. 
Better still, Oracle consistently demonstrates that it is able to grow where rivals can't. For instance, in its latest quarter, the database giant posted an 18% year-over-year increase in net income -- reaching $2.6 billion, or 53 cents per share. Revenue grew 3% to $9.1 billion, exceeding Street estimates by $900 million. However, the most impressive aspect of the report was the 17% surge in the company's software licenses and subscriptions business.
Likewise, the company showed strong growth in its Internet-based software, which competes head-on with Salesforce.com (CRM) in that all-important Software as a Service (SaaS) business -- an area in which Oracle expects to generate more than $1 billion in revenue this year. Even though the stock is now at its 52-week high, it remains a strong buy as it heads to $40. Unfortunately, investors will just have to wait a bit longer for that next dividend check.

Apple (AAPL): Yield 1.90%
As the fiscal cliff prompted over 120 companies to pay a special dividend, there were others -- such as Apple -- that resisted the temptation. Essentially, the company said it had better plans for its cash. As a leader in a growing tech industry, this is precisely what investors should want to hear. I was wrong. Investor complaints got loud and (at times) vile. But we can't have it both ways.
Investors have an insatiable appetite for growth. But it comes at a cost. And over the past couple of years, Apple has exceeded the level of growth that Wall Street demands. However, for this to continue, the company can't just appease shareholders with cash whenever it is demanded -- not with Google (GOOG) and Microsoft (MSFT) doing everything possible to put it out of business. (Microsoft owns and operates Top Stocks, an MSN Money site.)
Despite all this, at 1.90% Apple pays one of the best yields on the market. Although this is an excellent reason to invests, the company's consistent execution is even better. Despite growing pessimism about its growth momentum, Apple's most recent quarter told a different story, during which revenues soared 27% with 23% increase in profits.
Remarkably, the company's Q1 report, which is due out in a couple of weeks, is expected to blow the doors off even the most bullish estimates. Despite what analysts are saying, investors should ignore the noise. Shares should regain the $600 range following the Q1 report and reach $650 to $725 by the end of the second quarter.
Cisco (CSCO): Yield 2.80%
Aside from being one of my top breakout stocks in 2013, with a 2.80% yield, Cisco was already one of the best dividend payers on the market. Remarkably, despite the company's massive size, Cisco still appears more nimble than its rivals as it got its fiscal 2013 started on the right foot with its seventh consecutive earnings beat.
The network giant posted net income of $2.6 billion, or 48 cents per share on revenues of $11.9 billion. Not only did this represent 6% revenue growth, but net income surged 11% as profitability continues to improve. Likewise, Cisco managed to advance gross margins sequentially by roughly half of a point -- exceeding expectations.
That operating income surged 20% means that management's efforts to reorganize received validation. This helped raise the company's capital position to $45 billion -- the same cash used to buy growth, which included nine cloud-based acquisitions last year. For that matter, the company's cash position alone makes the stock undervalued by at least 20% when applying a modest 3% to 4% in free cash flow projections.
Also, with a strong balance sheet, respectable yield and very limited downside risk, Cisco will prove to be one of 2013's top stories. At minimum, $25 seems a fair valuation for the stock. That said, $30 remains a realistic target based on cash flow sales trends, which includes 22% aggregate growth in services.
DATA PROVIDERS
Copyright © 2014 Microsoft. All rights reserved.
Fundamental company data and historical chart data provided by Morningstar Inc. Real-time index quotes and delayed quotes supplied by Morningstar Inc. Quotes delayed by up to 15 minutes, except where indicated otherwise. Fund summary, fund performance and dividend data provided by Morningstar Inc. Analyst recommendations provided by Zacks Investment Research. StockScouter data provided by Verus Analytics. IPO data provided by Hoover's Inc. Index membership data provided by Morningstar Inc.
ABOUT
Top Stocks provides analysis about the most noteworthy stocks in the market each day, combining some of the best content from around the MSN Money site and the rest of the Web.
Contributors include professional investors and journalists affiliated with MSN Money.
Follow us on Twitter @topstocksmsn.