4 big dividend stocks that signal further upside ahead
Look to these strong dividend stocks that forecast future strength in share value.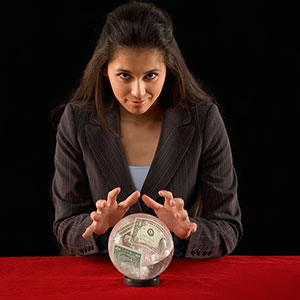 By 
Tim Parker
What's the income investor to do? Major indices sit at all-time highs, making the hunt for quality names paying a healthy dividend even harder to find.

What if you could find stocks paying more than a four percent dividend, have a history of increasing their yield, and have an attractive chart? Here are a few.
Ever wonder who makes all of those (sometimes annoying) ads that play while you sit in a movie theater waiting for your movie to start? National CineMedia (NCMI) is the answer.
This small cap name has a dividend of 5.77%  and is currently up 21% off its lows. Its latest earnings were strong and the chart shows a tight wedge poised to break out. If it breaks out to the upside, the stock could test its October $16.00 highs.
Westar Energy (WR) is an electric utility that provides power generation and transmission in Kansas. It has a beta of 0.53 and a dividend of 4.29%.
Not only is it a relatively safe stock, the chart has rocketed up to 52 week highs after a small correction in late February. Income investors know that there's always yield in the utilities space but Westar Energy has growth characteristics too.
Cypress Semiconductor (CY) is one of the semiconductor names that doesn't have the mainstream appeal of an Intel (INTC) or Texas Instruments (TXN) -- but who wants Intel right now, anyway?
The company makes everything from touchscreen displays to LED technologies. It pays a 4.18% dividend and has increased it more than 13% over the past three years.
The chart recently broke out of a base pattern after a downtrend that started in June. The chart looks promising, but watch for a near-term pullback based on diminishing volume.
Finally, Dow Chemical (DOW) develops materials for use in agriculture, healthcare, solar, consumer products, and more. It pays a 4.03% dividend and has increased it 13% over the past three years.
The chart tells the story of a name that has a beta of 2.35. From mid-November to the beginning of February it was up 27%, only to give half of it back. It's since regained 6 percent of the losses and is testing its 50 DMA. If it breaks through, its next major resistance level is six percent higher.
More from Benzinga: 

SOME HOPE that we may finally be seeing some jobs emerge as a result of end of the Fiscal cliff public scare show, the belief that Sequester may actually be a good idea, and a calmer approach to the continuing resolution. Once again this brief respite from public scare tactics (albeit President Obama did attempt to scare the public with his campaign style trip to the support states) has created an uptick in consumer and business confidence. And of course the FED continuing to print money at unprecedented clips is fueling a DOW rally that looks like a pot of gold to all--just jump in. Sell your Apple and buy Google.
BUT, as a cautious headhunter type I can say with some credibility that this may not yet be as good as it seems. While we got blockbuster news in job creation this month up 236,000 jobs and unemployment down from 7.9% to 7.7% a careful look at the figures makes me cautious. First the January job numbers were adjusted DOWN to 119,000 from a reported 157,000. Second, the unemployment rate fell because 130,000 people found jobs but also because 117,000 quit looking. 12 Million Americans are still unemployed. Then, manufacturing jobs which all this money printing is supposed to be stimulating only contributed 14,000 to the base. Remember those are the high paying middle class creating jobs the President promised as he now enters his 5th year in office. What did grow in February? Construction 48,000 likely rose because of good weather or perhaps finally that $68B in SANDY money got into the NE and created some jobs. Not as likely to be from the much heralded housing surge. Retail up 24,000. This could be the hiring of more 29 hour a week people by stores to avoid healthcare implementation costs. After all retail is not exactly your high paying middle class job. 24,000 jobs added in healthcare and education--what? I thought we are laying off teachers? And, for goodness sake 20,000 added in the movie business. Liberals are making more movies? All I know is that in the world of Executive Search where we actually work on high paying middle class jobs interviews continue to decline and hires are uncommon. Except in the area where oil and gas prospers. And, as California enters the fracking markets and the President prepares to approve the Keystone Pipeline there is hope. Hope that Liberals, so fierce in their defense of their ideals in election campaigns, will once again realize that success for people depends on a realistic approach to problem solving long term and at a rate that the economy can absorb it. After all the President actually talked WITH some Republicans this week instead of TO them.
WATCH YOUR WALLETS however as we have yet to see the impact of the payroll taxes and the healthcare implementation on jobs and investment. And, whenever an adversary begins to sound like he likes you negotiations are about to get tougher.
Are you sure you want to delete this comment?
DATA PROVIDERS
Copyright © 2014 Microsoft. All rights reserved.
Fundamental company data and historical chart data provided by Morningstar Inc. Real-time index quotes and delayed quotes supplied by Morningstar Inc. Quotes delayed by up to 15 minutes, except where indicated otherwise. Fund summary, fund performance and dividend data provided by Morningstar Inc. Analyst recommendations provided by Zacks Investment Research. StockScouter data provided by Verus Analytics. IPO data provided by Hoover's Inc. Index membership data provided by Morningstar Inc.
ABOUT
Top Stocks provides analysis about the most noteworthy stocks in the market each day, combining some of the best content from around the MSN Money site and the rest of the Web.
Contributors include professional investors and journalists affiliated with MSN Money.
Follow us on Twitter @topstocksmsn.