Some gain after the pain?
Will Wednesday's market mauling be enough to push politicians toward compromise on a debt deal?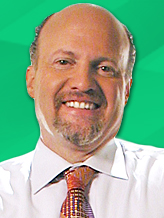 Maybe the president and the Democrats got their way Wednesday. Maybe they got what they wanted: a lower stock market. That's the only thing that has changed since Wednesday's debate, but it might have the desired effect among some fence-sitters.
I articulated that view to Sen. Kent Conrad from North Dakota, a man I have often thought of as the conscience of the Senate, one of the Gang of Six.
He's not for lower stock markets, believe me. He's one of the best capitalists around, from a state that embraces capitalism, and he is a member of the Gang of Six that's been trying to get a big deal done.
But he confirmed that red ink in the market does force the politicians to rethink intransigence and that only the most intransigent of extremes won't care about this market's decline.
I think he's hoping that the intransigents become at least flexible, and that could matter Thursday.
The reason "something" had to get wacky financially is beginning to become obvious to people on Wall Street and maybe even in Washington, D.C. Throughout this whole rancorous debate, bonds have refused to comply with the president's wishes.
Related Articles
Think back to the Monday night speech. President Barack Obama talked about skyrocketing mortgages, student loans and credit cards if we default. So what does the benchmark Treasury do? Nothing.
That's not part of Obama's script.
Ever since the failure of that fear it seems that many Democrats -- not Conrad -- have adopted a "something's going to get wrecked because of this, but we don't know what it is" tack.
Turns out what they are wrecking is confidence and, in turn, growth plans, which in turn hurt earnings.
Thus the sell-off.
I wonder whether, had the president said, "If we don't get passage here, we will have a stock market crash," his rhetoric would have had more gravitas.
Doesn't matter. We had the beginnings of one Wednesday. So the pain, some pain, wherever it is, dawned on the lawmakers.
That's the change. Some pain.
Let's hope it produces some gain. At the same time, prepare for another dip, as whatever House Speaker John Boehner does or does not deliver Thursday will not be liked by President Obama.
ABOUT
Top Stocks provides analysis about the most noteworthy stocks in the market each day, combining some of the best content from around the MSN Money site and the rest of the Web.
Contributors include professional investors and journalists affiliated with MSN Money.
Follow us on Twitter @topstocksmsn.