As a lemon, can Apple make lemonade?
It's not clear that the company's management can overcome its current challenges.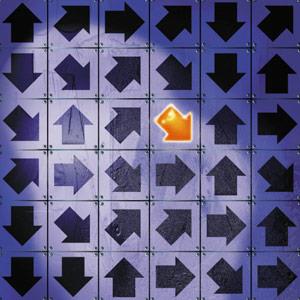 By Richard Saintvilus
It's hard to imagine that it wasn't that long ago that analysts were racing to one-up each other with higher and higher price targets for Apple (AAPL).
I remember vividly where I was when the first $1,000 price target appeared. I shouted an expletive and then asked my wife whether she thought it was possible Apple shares could go that high.
Then a week later, there were two more price targets: one at $1,001 and another at $1,111. And do not forget the $1,650 price target from Eric Jackson last September, noted here by CNBC.
It became a game -- one reminiscent of The Price Is Right. Unfortunately, it was also reminiscent of the tech bubble days when valuation was only a matter of how high one could dream. As with the dot-com era, however, Apple investors' dreams became a nightmare.
Shortly after Apple hit its all-time high of $705, the wheels fell off, the music stopped, and (insert your favorite analogy here). The Street was unprepared.
Today, analysts are racing to see who can cut Apple's estimates lower and faster.
Unfortunately, Apple keeps helping these analysts along the way. There have been too many apologies from the company and not enough innovation.
Rocco Pendola recently asked whether Tim Cook is really the right person to lead Apple out of this lull (TheStreet).
There was a point when this would have been a ridiculous suggestion. But today, Pendola raises an interesting question. And it's one that Apple's board should really consider.
Now, before more hate mail starts pouring in, understand that I'm a long-term holder of Apple, and have been for a number of years.
However, though, it's no longer a debate about whether Apple is flawless. A company can't keep saying "I'm sorry" to the world and be considered unblemished. What was once just "cracks in the armor" are now becoming glaring holes. And I'm becoming less patient with each misstep.
There was the subpar maps program after management decided it was time to ditch Google (GOOG) Maps. Then there has been a slew of underwhelming reviews of new products, including the iPhone 5. Was it really that different from the iPhone 4S? Not to mention issues with supply chains and inventory management. And with profitability and unit sales on the decline, what's left to inspire investors to believe?
Writing at my blog, SaintsSense, John Mylant said it best:
"The cold hard facts are this: Gross margins are being challenged because cell phone and tablets are made by lots of people and the competition continues to get fierce. It is highly unlikely that Apple can continue to bully the market and demand large subsidies from the telecom giants. I believe it won't be long before the company is going to have to take a margin hit and give a better deal simply because competition is very strong."
While John is right, management has been too stubborn to do what most economists believe is in Apple's best interest. This brings up another issue. Whose interest is the company serving? I'm no longer convinced that shareholders are the top priority.
Aside from stating "We feel your pain," Tim Cook has not responded in a way to convince long-term investors that Apple still deserves their support. The stock price has cratered 40% over the past six months, and the bleeding has yet to stop. David Einhorn believes iPrefs is the answer (TheStreet).
Unfortunately, here too, Tim Cook made a mistake in suggesting that Einhorn's idea "is a silly sideshow." How then, can you say, "We feel your pain"?
Still, as I wrote at my blog, analysts are predicting that Apple will raise the dividend by 50% this year.
That's all well and good. But it's not as if analysts have had a great track record of predicting what this company will/should do. And even if the company does address the dividend, Apple still must prove that it can get out of this innovative rut.
The dominant profit streams that Apple once enjoyed, which prompted analysts to play "the price is right," are on the decline. And the leverage is going with it. The company that was once known for creating game-changing devices that no one knew they needed doesn't realize that perhaps Einhorn is right -- Apple does need iPrefs.
Today, given the unfortunate PR gaffes with China, investors are wondering whether management still deserves the benefit of the doubt. You can't screw with China and get away with it, especially since China is seen as Apple's next opportunity to respond to Samsung (SSNLF).
What's worse is that analysts now predict that Apple's slide could continue deep into this year. Has Apple become a lemon? If so, is current management capable of making lemonade? More importantly, how much margin can it squeeze out?
At the time of publication, the author held no positions in the stocks mentioned.
More from TheStreet.com
DATA PROVIDERS
Copyright © 2014 Microsoft. All rights reserved.
Fundamental company data and historical chart data provided by Morningstar Inc. Real-time index quotes and delayed quotes supplied by Morningstar Inc. Quotes delayed by up to 15 minutes, except where indicated otherwise. Fund summary, fund performance and dividend data provided by Morningstar Inc. Analyst recommendations provided by Zacks Investment Research. StockScouter data provided by Verus Analytics. IPO data provided by Hoover's Inc. Index membership data provided by Morningstar Inc.
ABOUT
Top Stocks provides analysis about the most noteworthy stocks in the market each day, combining some of the best content from around the MSN Money site and the rest of the Web.
Contributors include professional investors and journalists affiliated with MSN Money.
Follow us on Twitter @topstocksmsn.