In 2013, Apple, Facebook will fly, Intel will die
The chip-maker no longer dictates the terms of engagement, but the other 2 companies still do.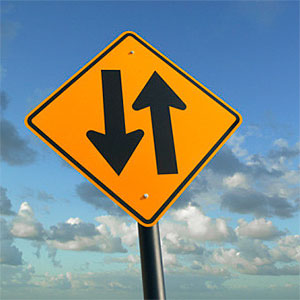 By Rocco Pendola
As I have written in recent Intel (INTC) articles, it pains me to be so bearish on a company I've had great respect for.
While Intel's fate will likely not be as dismal as Research in Motion's (RIMM), the writing on Intel's wall looks eerily similar to RIM's 2011-12 graffiti.
By and large, Wall Street analysts give Intel a free pass on its pathetic miss on mobile. Sure, they lower estimates consistently, but the benefit of the doubt that legacy companies often enjoy lingers.
There's this hope upon hope that Intel will turn the corner, produce some funky silicon and become the darling of smartphone and tablet makers. "Is a dream a lie if it don't come true or is it something worse?"
Intel's mobile miss makes Facebook's (FB) admission of the same appear insignificant.
Facebook has a billion or so users. Interaction with social networks via mobile devices continues to grow exponentially. The media hyped Facebook's predicament; it's actually in a pretty solid situation. It's ramping up its mobile efforts alongside what's set to be one of the biggest advertising explosions in the history of advertising.
Can you believe Barron's called FB a $15 stock in late September? I'm glad I bought on that ill-advised dip.
By contrast, Intel has to beat down a door that's shut almost as tightly as the one it locked on the PC market.
Chalkboard it: Intel hitched its wagon to a dying space; Facebook stands at the forefront of a growing one. You do the cerebral gymnastics.
Even worse for Intel, something I mentioned in passing in a previous article on TheStreet -- "If Intel can't become a mobile player and the company loses any or all of its Macbook business, it will be stuck latched onto Windows 8 and the PC market" -- became Breaking News Monday afternoon.
Rumor has it that Apple (AAPL), as reported by Bloomberg, might go its own way, eventually hyping smartphone and tablet chips to power Macbooks.
Look the bleep out.
Read that writing on the wall.
People are freaking out about Apple.
I could sit here and gloat, yelping about how right I was. But that would be disingenuous.
By and large, my AAPL bear case looks out years, not weeks or months.
People who rendered the most recent batch of iPads a failure have been proven wrong.
Apple sold more tablets this past weekend than any other tablet maker outside of Samsung has sold in three months (Recent IDC data makes that clear).
If there's anything wrong with Apple in the near term it's that it's having trouble keeping up with demand. I'll trust that Tim Cook remedies the situation.
With that in mind, any chaos at Apple will impact upon the company's long-term ability to innovate new products in the absence of Steve Jobs.
For at least this holiday quarter through the January 2013 earnings report and probably into the first half of the new year, nobody touches Apple.
At under $600, it screams buy. In fact, I intend to accumulate long-dated, in-the-money call options on the stock as the quarter close nears. I want to be in this thing for the bear trap that is Apple's first-quarter fiscal 2013 earnings release.
I don't want to be anywhere near Intel. I can't put faith in the dividend yield providing support above $20 as erosion of the company's core business continues. I'm afraid INTC in the teens becomes a reality next year, if not sooner.
As for Facebook, very much like Apple, it still dictates the terms of engagement in social media and, as a result, in the mobile advertising game.
All hysterical reactionary ranting and raving aside, Facebook and Apple operate from positions of relative strength. You can no longer say that about Intel.
This reality makes buy/sell decisions on the three stocks much less fuzzy than election day noise.
At the time of publication the author had a position in FB.
More from TheStreet.com
Hi, Rocco,
Do you really think INTC investors are in the same sad condition as Springteen's subject in "The River"? If you had quoted from "Downbound Train", I would really be worried!  While I can't argue with your comments regarding Apple or Facebook, I believe Intel has the capital and the organization to regain the initiative, and the staying power, with all of the cash flowing in from the the firm's entrenched position in computer processors, to maintain the dividend in the meantime. Thus, I believe the current decline is a value opportunity, not a value trap.  

Apple's got some real competition and even of the unit volumes hold up the declining unit revenue and margins will kill their comparative results. Intel's got some real positive surprises coming in 2013 including a $499 Surface Pro with Clover Trail chip and Atom Silvermont 3D 22nm chip for mobile in 2nd half of 2013 that will destroy Apple's An and others. Can't wait for a Nokia Lumia 960 with Intel Atom Inside. FBook is a social disease.

Intel will right the ship if they have any brains there which I believe the do. Do you know where Apple gets their chips from? Samsung. This is the same company they compete with and they are suing each other in several countries. Eventually Apple will kick Samsung to the curb and, when they do, who better to take their place than Intel? In fact, I wouldn't be surprised if the two companies were already working together to ensure a seamless transition at some future date. I would guess it would be sooner than later. I can't imagine Apple wanting to stick with Samsung for the long term.

Are you sure you want to delete this comment?
DATA PROVIDERS
Copyright © 2014 Microsoft. All rights reserved.
Fundamental company data and historical chart data provided by Morningstar Inc. Real-time index quotes and delayed quotes supplied by Morningstar Inc. Quotes delayed by up to 15 minutes, except where indicated otherwise. Fund summary, fund performance and dividend data provided by Morningstar Inc. Analyst recommendations provided by Zacks Investment Research. StockScouter data provided by Verus Analytics. IPO data provided by Hoover's Inc. Index membership data provided by Morningstar Inc.
LATEST POSTS
Up next: The biggest bank IPO ever
The expected $3.36 billion offering from Citizens Financial Group won't come close to Alibaba's, but it will be an important one for the market.
ABOUT
Top Stocks provides analysis about the most noteworthy stocks in the market each day, combining some of the best content from around the MSN Money site and the rest of the Web.
Contributors include professional investors and journalists affiliated with MSN Money.
Follow us on Twitter @topstocksmsn.