The Intel succession crisis continues
The company will remain a speculative bet until it appoints a CEO who can set a new direction.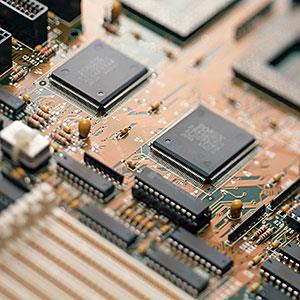 By Dana Blankenhorn
Intel (INTC) is in a crisis right now.
It has been in a crisis ever since Paul Otellini said last year that he would retire as CEO at Intel's next annual meeting, which is scheduled for May 16. Usually, the Intel CEO retires at the company's retirement age, 65. Otellini is 61.
Two things have to happen before the Intel crisis ends. A new CEO must be appointed, and that CEO must then set a strategic direction for the company.
The big news in Intel's quarterly earnings announcement Tuesday was that there was no news (TheStreet). The captain of the ship is one month from his retirement date, and there is no apparent successor in sight.
Until such a successor is appointed, Intel is drifting. It's on autopilot. To those outside it seems to be moving forward. But it can't really adjust to changes going on around it.
And there are serious changes going on around it. It's not just that the PC market is imploding, that a client defined by a TV, typewriter and tape recorder is being replaced by one defined by just a TV with no moving parts.
There's also the cloud, which is replacing high-end servers with commodity servers, low-cost computing engines that will, as software develops, deliver networking from companies such as Nicira and storage through programs like Ceph.
In a virtual world, the relative power of an individual chip, storage unit or bit of networking gear no longer matters. This is the cloud world we're heading toward, and Intel has not told us how it will get there, because there is no one on the bridge of the ship who can see that far into the market fog.
Thus, Intel's latest quarterly numbers wound up being an exercise in spin. Revenue was down 2.5%, the PC business was down 6%, but the outlook was said to be bright because new chips will soon be delivered that are faster than those they replace.
If this were 1993, 2003 or even 2008 that might be good enough. In 2013 it's not good enough.
Why should Google (GOOG), Amazon.com (AMZN) or any other cloud player buy these new high-end chips, at their high-end prices? When low-end commodity chips can be virtualized to provide the same effective power for less?
Companies that build cloud are constantly arbitraging, seeking the best price-performance, the most bang for the buck. Google builds its own servers for the same reason you called Dell (DELL) for your PC in 1995, to get the very best component prices, today's prices. That's what Just In Time production means. As chip production ramps up and yields increase, prices naturally fall with costs, and a cloud builder can afford to wait this process out.
Now, it's possible that Intel will succeed in getting more of its new chips into phones and tablets. But that's speculative. It's also possible that server sales will increase this coming quarter, but that's speculative, too.
If you're buying Intel stock today, with a time horizon of less than a month, you're betting that it can defy the market's gravity and power through while on autopilot. Or that it will appoint a wizard as CEO who will create a vast reality distortion field around the stock and cause it to zoom higher.
That's not a bet I'd like to make. Elvis has left the building. Marissa Mayer already has a job, at Yahoo (YHOO). Gordon Moore is not coming out of retirement. Steve Jobs is still dead. But if it's a bet you'd like to make then, please, proceed.
At the time of publication, the author was long YHOO.
More from TheStreet.com
Are you sure you want to delete this comment?
DATA PROVIDERS
Copyright © 2014 Microsoft. All rights reserved.
Fundamental company data and historical chart data provided by Morningstar Inc. Real-time index quotes and delayed quotes supplied by Morningstar Inc. Quotes delayed by up to 15 minutes, except where indicated otherwise. Fund summary, fund performance and dividend data provided by Morningstar Inc. Analyst recommendations provided by Zacks Investment Research. StockScouter data provided by Verus Analytics. IPO data provided by Hoover's Inc. Index membership data provided by Morningstar Inc.
ABOUT
Top Stocks provides analysis about the most noteworthy stocks in the market each day, combining some of the best content from around the MSN Money site and the rest of the Web.
Contributors include professional investors and journalists affiliated with MSN Money.
Follow us on Twitter @topstocksmsn.