$500 million debut for new 'Call of Duty'
Activision's latest game in the series sets out to break sales records across the board.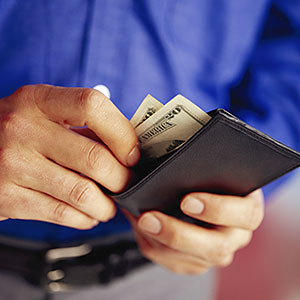 By Louis Bedigian, Benzinga staff writer
Activision's (ATVI) "Call of Duty: Black Ops II" has earned more than $500 million in worldwide retail sales during the first 24 hours of its release.
Thousands of retailers nationwide, including GameStop (GME) and Best Buy (BBY), opened at midnight Tuesday to give consumers the chance to acquire the game a few hours early.
"With first day sales of over half a billion dollars worldwide, we believe Call of Duty is the biggest entertainment launch of the year for the fourth year in a row," Bobby Kotick, CEO of Activision Blizzard, said in a company release. "Life-to-date sales for the Call of Duty franchise have exceeded worldwide theatrical box office receipts for Harry Potter and Star Wars, the two most successful movie franchises of all time."
Shares of Activision closed up more than 4% today to $11.05 after enduring a one-year low of $10.56 on Thursday. Year-to-date, Activision is down nearly 10%.

Kotick also said that given the "challenged macro-economic environment, we remain cautious about the balance of 2012 and 2013."
Activision has faced a challenging environment since it unofficially retired "Guitar Hero" and "Tony Hawk's Pro Skater" two years ago. These games were among the many cash cows that the firm had used to raise annual revenue. That changed as consumers lost interest in the perennial rehashes of both franchises. "Tony Hawk" survived many years of declining sales, but Activision pulled the plug on "Guitar Hero" after only a few failed releases.
"Call of Duty" is often compared to Activision's weaker franchises because the series is updated annually. But in alternating between two different development studios (Treyarch created "Black Ops II," Infinity Ward developed "Modern Warfare 3"), Activision has managed to maintain the level of quality that consumers expect.
This is not the only franchise that has been consistently profitable for Activision. The company continues to make money from "World of Warcraft," which charges players a monthly or annual fee and is upgraded with expansion packs every year. The long-awaited "Diablo 3" performed well when it was released in May, selling more than 3.5 million copies during the first 24 hours.
Activision also found a new cash cow in the birth of "Skylanders," a video game that features real toys that can interact with the game. The new franchise was introduced last year and is expected to add $500 million to Activision's 2012 earnings.
Unlike "Call of Duty" and "World of Warcraft," which appear to be here to stay, "Skylanders" has yet to prove that it can stand the test of time. With only a year on the market, it is wholly possible that kids will eventually tire of the franchise and move on to something else.

More from Benzinga

This is off topic. However, for many of you, this will be the most important post you will ready for all eternity. 
There is a great truth most never really consider. We all die, be it today or 100 years from now.  We will all be dead.  It is an absolute fact. 
What I briefly wish to talk about is where you will spend eternity.  Since we will all be dead someday, where we spend eternity is off paramount importance.  It is the only thing that truly matters.
I believe most people don't really like to think about death, and pretend it will not happen.  But it will.  I also believe most people don't like to think about eternity much because it cannot be proved. 
I am making a definitive statement.  Jesus Christ, whose birthday we celebrate on Christmas, and whose resurrection we celebrate at Easter, is the risen Son of God.  It is only through faith in him that your eternity can be made secure.    2,000 year ago or so, God sent Jesus, his only Son, to die on a cross for us.
Why did he have to die, you might ask.  All men have gone against and disobeyed God's commandments, the most basic of which is the 10 commandments.  As result, all men according to God are under the penalty of death.  The Lord is a just God and does not tolerate disobedience; his ways are higher than our ways.   
God however is merciful, and is not willing that anyone should perish.  So he sent his only Son, who was sinless and never disobeyed God, to die on the cross and therefore pay the penalty for all our sin. 
He offers forgiveness to those who are willing to accept the death of his Son as payment for your disobedience.  I am proclaiming this good news to you so that you might believe on the Lord Jesus and receive God's forgiveness.  In order to secure your eternity, you must believe that Jesus Christ paid the price on the cross for your sins, and you must accept his death on the cross as being the full and only payment.
If you believe in Jesus, then you should begin to read the word of God, the holy bible, and find out how God commanded us to live.  His two greatest commands are these, to love him with all our heart, and to love our neighbors as much as we love ourselves.  According to Gods word, if we do this we will live.
I have put before you the way to life.  It is your choice what you do with it.  I hope you choose well.    
Are you sure you want to delete this comment?
DATA PROVIDERS
Copyright © 2014 Microsoft. All rights reserved.
Fundamental company data and historical chart data provided by Morningstar Inc. Real-time index quotes and delayed quotes supplied by Morningstar Inc. Quotes delayed by up to 15 minutes, except where indicated otherwise. Fund summary, fund performance and dividend data provided by Morningstar Inc. Analyst recommendations provided by Zacks Investment Research. StockScouter data provided by Verus Analytics. IPO data provided by Hoover's Inc. Index membership data provided by Morningstar Inc.
ABOUT
Top Stocks provides analysis about the most noteworthy stocks in the market each day, combining some of the best content from around the MSN Money site and the rest of the Web.
Contributors include professional investors and journalists affiliated with MSN Money.
Follow us on Twitter @topstocksmsn.