9 favorites of legendary hedge fund managers
A look at the preferred stocks of investor Julian Robertson's former underlings, the so-called 'Tiger Cubs.'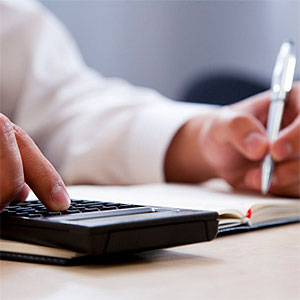 By
Scott Rubin
The story of the so-called "Tiger Cubs" is well-known in hedge fund circles, and this group includes some of the best investors in the world. These "cubs" are hedge fund managers who learned their craft under the tutelage of legendary investor Julian Robertson, the founder of hedge fund Tiger Management.

Robertson, who closed his shop in 2000, seeded many of his underlings with capital to open their own hedge funds. Many of his former students have gone on to become extremely successful fund managers and billionaires in their own right.
According to Bloomberg, there are at least 30 Tiger Cubs running their own hedge funds and a further 40-odd "Tiger seeds," or funds backed by Robertson's money. Benzinga decided to take a look at some of the most successful and prominent Tiger Cub hedge funds to find their favorite stocks. Not surprisingly, a number of names turned up repeatedly on recently released 13-F regulatory filings of Tiger Cub funds.
Not only do these managers share a common intellectual heritage, but it is believed that many of the managers still share ideas with one another. The following is a list of five very successful and well-known Tiger Cub funds. One notable fund not included is Stephen Mandel's Lone Pine Capital, which Benzinga recently profiled in-depth. (Interestingly, however, Mandel owns six of the nine stocks covered below, all of which can be found in our profile on Lone Pine.)
The five funds examined are John Griffin's Blue Ridge Capital, Lee Ainslie's Maverick Capital, Andreas Halvorsen's Viking Global Investors, Chase Coleman's Tiger Global and Rob Citrone's Discovery Capital Management. Below, here are these funds' favorite stocks.
Apple (AAPL)

Not surprisingly, the first notable stock that repeatedly pops up on the Tiger Cub 13-Fs is Apple, the most valuable company in the world. In fact, every one of the five funds examined had a position in Apple at the end of the second quarter. Both Discovery Capital Management and Tiger Global had holdings exceeding $1 billion and it was their largest holding. It is obvious that Robertson's former understudies love Apple, and why not? Shares are up another 64% in 2012 and Apple is clearly the best company in the world right now. Furthermore, the stock continues to sport excellent fundamentals, and the Tiger Cubs are primarily known as fundamental investors.
Amazon (AMZN)

This technology high-flier showed up in the 13-F filings of three of the five funds examined. Maverick Capital held a small $62 million position, Blue Ridge Capital had a $420 million stake, and Tiger Global had a smallish $79 million position. Amazon shares have risen some 43% this year. While Amazon is seen widely as one of the best companies on the planet, the concern surrounding the stock has always been valuation. Specifically, AMZN is trading at a nosebleed forward price-to-earnings ratio of 104. This might be the reason that more of the funds aren't invested in the stock and two of them only had a small position. Obviously, Blue Ridge, with its much larger position, has been rewarded handsomely for the risk it has taken in Amazon shares.
Arcos Dorados Holding (ARCO) 

Three of the five funds owned this beaten-down restaurant stock. The company is a a McDonald's franchisee. As of Dec. 31, 2010, the Company operated or franchised 1,755 McDonald's-branded restaurants, which represented 6.7% of McDonald's total franchised restaurants globally. The three funds that were holding ARCO at the end of the second-quarter were Maverick, Blue Ridge, and Tiger Global. Year-to-date, ARCO is down a little more than 38%. The stock could be a value at current levels, however, given the interest of the Tiger Cub hedge funds. Shares are currently yielding a little under 2%.
Facebook (FB)

Interestingly, a couple of the Tiger Cub funds owned Facebook stock, which has plunged since its IPO. Tiger Global had a $71 million position in Facebook and Discovery owned a position valued at around $38 million. It is interesting to see Facebook showing up on these fund's 13-Fs, given its disastrous performance, but it is clear they don't have a ton of conviction in the stock given the small position sizes.
Google (GOOG)

Three funds owned this extremely high-quality technology stock. Maverick had a position valued at roughly $222 million. Blue Ridge owned a stake valued at $242 million and Tiger Global's holdings were worth $524 million at the end of the second-quarter. In 2012, GOOG has risen a little more than 6%.
Liberty Global (LBTYA) 

Maverick, Blue Ride, and Tiger Global all owned this stock, which is popular with lots of hedge funds. The company is an international provider of video, broadband Internet and telephone services, with broadband communications and/or direct-to-home satellite operations. Year-to-date, shares have significantly outperformed the broader market, rising around 35%.
Priceline.com (PCLN)

Very interestingly, every one of the Tiger Cub funds had a stake in Priceline.com at the end of the second-quarter. This is clearly one of the favorite stocks of Julian Robertson's students, and with good reason. Over the last 5 years the stock is up 628%, including around 13% in the last year. The largest holders were Viking Global Investors and Tiger Global. The stock was Viking Global's largest individual position, valued at $746 million. Tiger Global had a $577 million position, making it the fund's third largest holding.
Qualcomm (QCOM)

This leading chip company was owned by Maverick, Viking Global, and Discovery Capital at the end of the second-quarter. Maverick had a $355 million stake, Viking Global owned $372 million worth of QCOM, and Discovery had an outsized bet valued at $576 million, making it the fund's second-largest position by a wide margin. Over the last 52 weeks, QCOM has climbed better than 19%, including a roughly 12% gain in 2012.
Visa (V)

It is clear from their second-quarter 13-Fs that the Tiger Cub funds really like credit card companies, particularly Visa. Four of the five funds had positions in the stock. Maverick Capital owned roughly $119 million of Visa shares, while the stock was Viking Global's third-largest holding at $607 million. Interestingly, Viking's second-largest holding, behind Priceline.com, was MasterCard (MA). Tiger Global had a V position valued at $377 million and Discovery's stake was worth around $221 million at the end of the second-quarter. The stock has been a terrific money maker for these hedge funds over the last year, rising 46%. In 2012 alone, the stock has added 26%, making it an excellent bet in the financial sector.
More from Benzinga

LMAO, have you seen the performance net returns of these "brilliant" hedge fund managers?  These idiots are overlevered and getting killed.
Folks, once again, don't trust this lemming trap article being pumped by corporate media shill poster boy, MSN.
Go to hard assets, stay away from paper promises.  If you can't hold or touch it, you DON'T own it.
Are you sure you want to delete this comment?
DATA PROVIDERS
Copyright © 2014 Microsoft. All rights reserved.
Fundamental company data and historical chart data provided by Morningstar Inc. Real-time index quotes and delayed quotes supplied by Morningstar Inc. Quotes delayed by up to 15 minutes, except where indicated otherwise. Fund summary, fund performance and dividend data provided by Morningstar Inc. Analyst recommendations provided by Zacks Investment Research. StockScouter data provided by Verus Analytics. IPO data provided by Hoover's Inc. Index membership data provided by Morningstar Inc.
ABOUT
Top Stocks provides analysis about the most noteworthy stocks in the market each day, combining some of the best content from around the MSN Money site and the rest of the Web.
Contributors include professional investors and journalists affiliated with MSN Money.
Follow us on Twitter @topstocksmsn.