The Interior Secretary pick and your portfolio
Sally Jewell is a business leader as well as an outdoor enthusiast, and that should be good for extraction industries.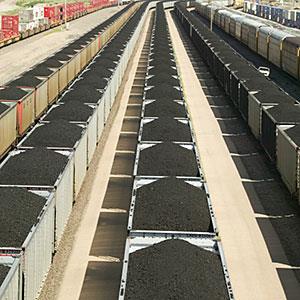 By Nate Wooley
It was interesting to see that President Obama nominated Sally Jewell, CEO of REI, to be the new Secretary of the Interior. Jewell's a business leader and outdoor enthusiast. It made her a good choice to head the privately held REI and it makes her a good choice to head the Department of the Interior.
But not an obvious one. Yes, by appointing an apparently apolitical business leader who runs a massive outdoor retail chain there's the obvious link to her loving natural parks and the great outdoors and such. 
But a more careful consideration should remind investors that the Secretary of the Interior also has a large influence on extraction industries. And that's not a small thing.
The natural gas boom under way in the U.S. is something that has the chance to revitalize the economy. The expansion of jobs, companies and so forth could be a transformative one for areas often skipped by economic expansions. From the Dakotas to Appalachia, the gains are coming quickly to areas mostly ignored by both the political and chattering classes.
So what's going on with companies in the extraction business? 
Alpha Natural Resources (ANR)
Alpha Natural Resources is primarily a coal miner. You might remember it as the company that bought out the troubled West Virginia coal mining firm Massey Energy. Coal produces a lot of America's electricity, even though that troubles some people. It's not going away.
However, with the boom in natural gas, coal is taking a back seat, investment wise. ANR's share price has dropped more than 50% over the last year and I think it'll be a while before it can recover that value. There's also no dividend and the EPS is negative. Only the riskiest money should go into ANR.
BHP Billiton Limited (BHP)
This is a large company that most unsophisticated investors won't know about. But they should. I've liked BHP for a while, now. The firm does mining in many different sectors, from coal and energy to precious metals and oil. It's big enough to handle all of those different tasks and to supply the material to the world market.
The company has had some strike issues with both miners and supervisors in the last few months, but it's basically sound. I think the market as a whole is slightly bearish on BHP but I think it's worth picking up, if only for solid growth -- above 20% in the last six months -- and a 2.88% dividend yield.
Hess Corp. (HES)
Sure, you might think of Hess as a corner convenience store/gas station, but there's more to it than that. It's also one of the larger oil and gas extractors in the country. The company's exploration and production group handles a lot of oil and natural gas in many countries on five continents. The firm did recently announce that it's getting out of the refining business to move that money to further boost its oil and gas business.
Given the way both have been going, I'd say that's a good idea. The stock is slightly up for the year due to a real trough last summer, but since June it's climbed by 60%. I could wish it had a better dividend but at least it has one. Hess is a good, quiet buy for an investor who wants long-term value.
Marathon Oil (MRO)
Marathon has had more media time than Hess, but not much. The company is different from the others on this list for its commitment to oil sands extraction. It also works hard on the natural gas angle as well as oil so that particular base is covered.
Marathon is another energy company that hit a drop last summer but it's bounced back well this year and is up about 40% since June. A nearly 2% yield on its dividend only adds to the value investors receive.
Look, having a businesswoman who can sell national parks at Interior is a useful thing. But her business savvy is more important than her love of the outdoors. That's a sign that the administration is taking the move to increase extraction seriously and should be seen by investors as a good thing.
The fact that Jewell's nomination is getting qualified praise from both business and environmentalists is also a good sign. I think there's a chance here for things in the natural resources sector to move smoothly. And anything in government these days that goes smoothly is cause for celebration.
Follow Nate on Twitter: @natewooley

More from The Motley Fool 
DATA PROVIDERS
Copyright © 2014 Microsoft. All rights reserved.
Fundamental company data and historical chart data provided by Morningstar Inc. Real-time index quotes and delayed quotes supplied by Morningstar Inc. Quotes delayed by up to 15 minutes, except where indicated otherwise. Fund summary, fund performance and dividend data provided by Morningstar Inc. Analyst recommendations provided by Zacks Investment Research. StockScouter data provided by Verus Analytics. IPO data provided by Hoover's Inc. Index membership data provided by Morningstar Inc.
ABOUT
Top Stocks provides analysis about the most noteworthy stocks in the market each day, combining some of the best content from around the MSN Money site and the rest of the Web.
Contributors include professional investors and journalists affiliated with MSN Money.
Follow us on Twitter @topstocksmsn.