Theory of cooked jobs data makes no sense
Rigging the unemployment rate is a lot harder than you might think.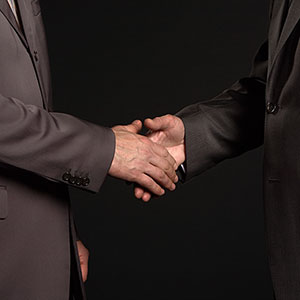 Attention conspiracy theorists who hate Barack Obama with passion and members of the tinfoil hat brigade: the president didn't manipulate the unemployment data for his political advantage.  
Yes, I know that's what former General Electric (GE) CEO Jack Welch said an a Tweet that's gone viral (See Bloomberg's coverage) but he's dead wrong.
Here are my reasons why:
First, the planning --  Such a conspiracy would have to been hatched at the highest levels of the government and would have made Watergate look like a third rate burglary. 
It would need to involve at  least the Secretary of Labor, the Secretary of Treasury, the head of the Bureau of Labor Statistics (BLS),  members of the  White House staff along with scads of civil servants.  These are people who can't agree on what to order for lunch let alone do something as complex as market manipulation.  Even if they did agree to commit a felony,  odds are the scheme would be leaked to the press because publicity can be as addicting as heroin to some public officials.
Then there's the practicality -- The conspirators couldn't just hack into the BLS's computer network and change the unemployment rate figure on a press release.  Now, that would be too easy.  Unemployment is calculated through huge surveys covering 141,000 businesses and 60,000 homes.   Schemers would need to manipulate many data sets to get their desired results. But how would they know which ones to change and how far to change them without arousing suspicion?  These numbers are often revised, which would complicate the process further and  wouldn't the people who collect the data notice?
And another thing --  If this data was faked, the schemers were not ambitious.  Though the 7.8% jobless rate was better than expected, the gain of 114,000 jobs in September on a seasonally adjusted basis came in below forecasts. The jobs gains is nothing special and economists are wondering if gains seen in areas such as education are sustainable.  
The sad aspect about "Neutron Jack's" claims is that there is some basis for them. Some countries such as Greece routinely fudged economic data for years so that they would appear more financially stable.   Many suspect China may be doing the same thing as investors grow worried in about a slowdown in the most populous country.  There is no evidence anything of the sort has happened in the U.S., although some experts including MSN Money's Anthony Mirhaydari have found some anomalies in the data. But that happens all the time, which is why the numbers are revised. It is not the sign of a conspiracy.

Jonathan Berr does not own shares of the listed stocks. Foliow Jonathan Berr on Twitter@jdberr
.
DATA PROVIDERS
Copyright © 2014 Microsoft. All rights reserved.
Fundamental company data and historical chart data provided by Morningstar Inc. Real-time index quotes and delayed quotes supplied by Morningstar Inc. Quotes delayed by up to 15 minutes, except where indicated otherwise. Fund summary, fund performance and dividend data provided by Morningstar Inc. Analyst recommendations provided by Zacks Investment Research. StockScouter data provided by Verus Analytics. IPO data provided by Hoover's Inc. Index membership data provided by Morningstar Inc.
ABOUT
Top Stocks provides analysis about the most noteworthy stocks in the market each day, combining some of the best content from around the MSN Money site and the rest of the Web.
Contributors include professional investors and journalists affiliated with MSN Money.
Follow us on Twitter @topstocksmsn.