Can Starbucks make it in India?
The unquenchably ambitious coffee chain opens its first store in the world's second-most-populous nation. But it faces some cultural challenges.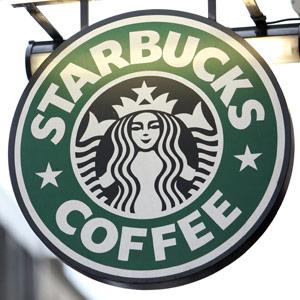 On Friday, Starbucks (SBUX) opened its first outlet in India, a cavernous, two-story building in a swank Mumbai neighborhood. 
The store is part of the chain's broader push to expand its presence in emerging markets -- seen as the most promising areas for growth, given Starbucks' super-saturation in the States and Europe's entrenched cafe culture. 
But breaking into new countries requires a little more finesse than simply showing up, as Home Depot (HD) recently learned in China. 
Here's a guide to Starbucks' foray into India:
How does India's Starbucks differ from the company's other stores?
For one thing, the coffee is made "from beans grown and roasted in the country," giving local customers a "distinct Indian blend," says Vikas Bajat at The New York Times. In addition, the menu is tailored to Indian tastes, featuring items like Chicken Tikka Panini, Elaichi Mawa Croissant, and Tamarind Peanut Chicken Calzone. "The trademark Chai Tea Latte is in the menu," say Meghan Bahree and Margherita Stancati at The Wall Street Journal, "although . . . to Indian ears, this (translates as) 'tea tea latte.'"
Does Starbucks have big plans for India?
It did. As recently as January, "Starbucks and its Indian partner, the Tata Group, announced ambitious plans to open 50 stores in the country by the end of the year and speculated that they could one day have as many as 3,000 outlets here," says Bajaj. However, those goals have been scaled back, with current ones calling for two more Mumbai stores before the end of this year and one in New Delhi, the capital, by early 2013.
What is holding Starbucks back?
The company is apparently just being careful. "Most Indians still begin their day with a steaming cup of milky, sweet chai," says Pamela Boykoff at CNN, and it's unclear whether their taste for coffee will grow. Plus Starbucks' profit margins in India are smaller: It's selling its products at a significant discount so prices are more in line with Indian standards. Starbucks does not shave prices at its franchises in China, which is expected to become the company's second-largest market in a matter of years.
So can Starbucks make it in India?
Some analysts are optimistic. At least one report estimates that the Indian coffee market could double in the next five years, hauling in more than $500 million. And Indian consumers -- hungry for clean, safe places to get together with friends -- may view Starbucks more as a hangout spot than a purveyor of coffee. "You could be selling lemonade in Starbucks in India and people would still come," analyst Arvind Singhal tells CNN.
More from The Week
a  closer   look at how media  used   surveillance  reporting  guptas- pakistan- every  apartment building  owned  by foreign interest- no every deed  from u s land  bureau where  a corporation or developer  does  business ourchasing large tracts  of land  - is  recorded-  quit  claim deeds  registered  in the bureau of  land management  and state-commece  deprartment  - the controlling interest  dept  of interior  has been destroyed  with records   where  most bloacks  lost  land  from sloavery- reperations  won- split land  and money- these  lands have been taken -p starbucks - ncdonalds  china- have   a heavy price to pay with americans  cklaiming ownershio and collecting monies  from any of theur business- white plains  mayor  delbello- county  ex  delvecchio- we wil proceed
SANCTONS  AGAINST U N  COUNTRIES   FOR INVASION  OF PRIVACY- THEFT  OF NATIONAL AND INTERNATIONAL
RIGHTS TO  USE  LOGO- OR BUSINESS  CONCEPTS  INCLUDING MACYS-
THE INTERNATIONAL COMMUNITY HAS  ESTABLISHED  WSITHIN THE BORDERS  OF THE UNITED  STATES  ASSISTED  BY POLICE  ANDS SURVEILLANCE  - TO RETREIVE  AND GATHER  INFORMATION TO USE  AS  BUSINESS IN OTHER  COUNTRIES
STARBUCKS  ORGANIZATION  IS IN VIOLATION CHARGES  WILL BE FILED  IN WHITE  PLAINS  NEW  YORK WHERE  THE FIRST STARBUCK-CIRCLE- FOUNTAIN - WE INSTALLED  WITH OUR  FUNDS- NO ONE HAD PERMISSION TO OOPEN ANY OTHER  FRANCHISES- THE SECOND  STARBUCKS  WENT  TO 125TH AND LOWER MANHATTAN
WE OPENED  ON OUR PROPERTY
EXCUSE  ME STATE  DEPARTMENMT- WHY ARE THE MOSLEY -KUNSTLER  FILES  SO IMOPORTANT
OWNERS  OF STARBUCKS- STAR AND BUCKWILE-MOSLEY- INFRINGEMENT OF PATTENT-COPYRIGHT- ILLEGAL - UN AUTHORIZED  USE  OF  NAMEANTI  TRUST  VIOLATIONS  WILL BE PROVEN
ALL FRANCHISE  EXPANSION HAS BEEN ILLEGAL - OPTING  TO LEAVE OUT STATE  AND NATIONAL PLANNER  INFORMATION WHO PLANNED  ENTIES  IN EVERY STATE  FOR STATE  REVENUE  AND CONTINUING  EDUCATION
THIS  INCLUDES- WENDYS-FOOT LOCKER-MARSHALLS- TEARGET-T J MAX-SYMS-LORD N TAYLOR- BERGDORF -LADY  TIMBERLANDS-COACH-GU​CCI-LOUIS 'VERCACCE- MCDONALDS- KFC- SHONEY BIG BOY- HARDYS- APPLEBYS- OUTBACK-MANNAS-STAR RESTUARANTS- CHINESE  FOOD- 137TH STREET NYC- FISH  -FOOD- STEAMERS  PALCED  AND DESIGNED BY RAS  TEAM-
REPRODUCTION OF PATTENTS  HAVE CAUSED  AMERICAS  DEMISE-
WE CLOSE  THE WRONG  EYES  AT THE WRONG  TIME  ALLOWED  LAYMEN TO USE OUR STRENGHT- AND TAKE  CONTROL OF A CAMERA  WHICH FOOLED  THEM-
Are you sure you want to delete this comment?
DATA PROVIDERS
Copyright © 2014 Microsoft. All rights reserved.
Fundamental company data and historical chart data provided by Morningstar Inc. Real-time index quotes and delayed quotes supplied by Morningstar Inc. Quotes delayed by up to 15 minutes, except where indicated otherwise. Fund summary, fund performance and dividend data provided by Morningstar Inc. Analyst recommendations provided by Zacks Investment Research. StockScouter data provided by Verus Analytics. IPO data provided by Hoover's Inc. Index membership data provided by Morningstar Inc.
ABOUT
Top Stocks provides analysis about the most noteworthy stocks in the market each day, combining some of the best content from around the MSN Money site and the rest of the Web.
Contributors include professional investors and journalists affiliated with MSN Money.
Follow us on Twitter @topstocksmsn.