Is Stern's loss a win for Sirius XM?
The shock jock, who lost his court appeal, has until 2015 with the satellite radio station. But what will he do then?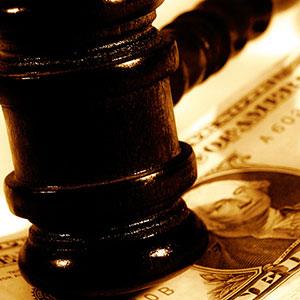 By Jim Probasco
Give shock jock Howard Stern credit. Despite a five-year deal worth $500 million, Stern felt he was owed another $330 million in stock bonuses from Sirius XM (SIRI) -- and went to court over it.
Stern had claimed that Sirius XM should count subscribers to the former XM Satellite Radio, which merged with Sirius Satellite Radio in 2008, as well as Sirius Satellite Radio's own subscribers in calculating performance-based awards for him and his production company, One Twelve Inc.
Unfortunately for Stern, Reuters reported Thursday that a New York state appeals court didn't see things his way. Again. The New York court affirmed a trial judge's ruling from last year that Stern's 2004 contract was "unambiguous," and that Stern was not owed any additional money.
Stern's highly publicized move to Sirius in 2006 was a win-win for both the company and Stern. This gave Perez Hilton pause to ask an important question: How smart was it for Sirius to deny Stern in the first place?
Stern accounted for a big chunk of Sirius subscribers and if he continues to feel disrespected -- how long, then, before he jumps ship? Hilton pointed out that Stern's gig as a judge on "America's Got Talent" has given him renewed faith in his TV appeal and that it's not as if Stern would have no other options if he quit the satellite radio network.
On the other hand, not everyone is a fan of Howard. Michael Scott of MadMikesAmerica.com is one of several who have become disenfranchised with Stern, claiming, among other things, that his shows on Sirius are either repeats or "lacking spark." Scott has urged Sirius XM's new CEO, Jim Meyer, to get rid of Stern and replace him with fresh talent.
Sirius itself has been in the news in recent months, thanks to its wide-ranging agreement with major automakers such as Ford (F), General Motors (GM), and Toyota (TM) to enable their vehicles with Sirius satellite technology. With the recent surge in car sales, analysts expect Sirius to get in on the action.
The Wall Street Journal reported that of 16 analysts it tracks, nine rate Sirius XM a "buy", two "overweight", four "hold," and only one "sell." The current average recommendation is "overweight."
While Sirius XM can tip its hat to Stern for some of the 2 million net subscribers added last year, the primary driver was improved auto sales and the company's push into the used-car market, according to Forbes.
Forbes expects the total subscriber base to grow past 35 million, citing the fact that the company has been able to beat its own subscriber guidance on a consistent basis.
Sirius XM shares were selling at $3.02, down more than 2% in late trading Monday.
At the time of this writing, Jim Probasco had no position in the above-mentioned equities.
More from Benzinga

$500 million wasn't enough for this piece of shitk drek.  Fortunately, he doesn't have the brains to do anything dangerous with his money.  Maybe, he'll move to Russia with Depardieu if we're lucky.  Honestly, the guy can afford the attorney fees so why not be a greedy SOB.  That's who he is and what his fans love about him. 

Howard Stern, without conflict, is just not as viable a commodity as Howard Stern WITH a conflict.
It started at NBC with Imus. Then he went to FM and waged war with the FCC for years. When not waging war with the FCC he squabbled with Jackie Martling over their divorce over to who was the real talent behind Stern. While it was clearly Howard with Stern the fight is THE Thing. Not only with Martling, Stern has waged war with countless celebs over the years. While he was the impetus for the rise and, soon the fall of satelite radio should he depart, I do not think Stern will find wide commercial appeal. That is, unless, he invents a new adversary, which he has shown himself quite adept at doing. I can't imagine he needs the money but I do believe he needs The Fight because The Fight is The Thing. It could be Howard vs. FCC 2013 and beyond.......
I think SIRI could get more valuable talent for $500,000,000 other than the shock jock which I don't listen to and have never dialed him in on SIRI.  I got enough of him when he was on TV.  I would much rather see them pick up Rush Limbaugh and more Conservative talent on their radio.  In addition get some real journalists that can actually be news truthful and less opinionated.  This country need some new honest reporting that rallies balanced budgets, search or new honest politicians and talk about how we can get real about our current situation in this country. 
Are you sure you want to delete this comment?
DATA PROVIDERS
Copyright © 2014 Microsoft. All rights reserved.
Fundamental company data and historical chart data provided by Morningstar Inc. Real-time index quotes and delayed quotes supplied by Morningstar Inc. Quotes delayed by up to 15 minutes, except where indicated otherwise. Fund summary, fund performance and dividend data provided by Morningstar Inc. Analyst recommendations provided by Zacks Investment Research. StockScouter data provided by Verus Analytics. IPO data provided by Hoover's Inc. Index membership data provided by Morningstar Inc.
ABOUT
Top Stocks provides analysis about the most noteworthy stocks in the market each day, combining some of the best content from around the MSN Money site and the rest of the Web.
Contributors include professional investors and journalists affiliated with MSN Money.
Follow us on Twitter @topstocksmsn.