Why long-term investing still works
You can't just park your money and forget it. You need an active risk-management strategy.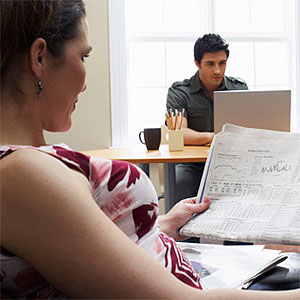 By Dave Moening
It is probably a safe assumption that most people invest in the stock market with a goal of creating wealth over time. And I'm guessing a fair number of people -- especially those seeking investment guidance on the Internet -- would prefer to get rich sooner rather than later.

This is not meant in a derogatory manner. I'm simply suggesting that most investors likely have an investment time frame of 10 to 15 years as opposed to 40 or 50 years. As such, those looking for their portfolios to work within 10 to 15 years don't necessarily have time on their side.
This is not to say that investors can't "get rich quick" these days. Despite the relatively crummy performance of the stock market over the past 12 years, there have been opportunities for profit. The question is whether average investors are up for the task.
Until recently, the mutual fund industry has schooled the investing public to invest for the long term. The simple pitch to investors was to park your money in a good fund such as Fidelity Contrafund (FCNTX) or American Funds Growth Fund of America (AGTHX). Those promoting the approach had history on their side, as they could say with certainty that the stock market had experienced only two negative 10-year periods in the past century. In addition, investors with patience would be rewarded in the long run, as the stock market had never been a loser over a rolling 20-year period.
Then the calendar changed. Since the beginning of 2000, things have not been so pleasant for investors. During the first 10 years of the new century, the Standard & Poor's 500 Index ($INX) saw double-digit declines four times (10.14% in 2000, 13.04% in 2001, 23.37% in 2002, and 38.49% in 2008). As a result, the rolling 10-year period that began in 2000 saw a net decline of 24.12%. And as of the end of September, the S&P 500 cash index still sports a cumulative loss for the new century.

Those growth funds that were all the rage in the 1990s have actually fared worse. Lipper's Large-Cap Growth Fund Index has produced a cumulative return of minus 17.38% since Jan. 1, 2000. Thus, after 12.75 years, investors in the growth fund index will need a gain of 21.03% from here in order to break even. Ouch.

As such, I believe that investors are now "long term" as long as they are making money. And if they begin to lose money, the fund inflow and outflow data suggest that the investing public is not shy about cutting and running these days.
The problem here is that the public was sold on the wrong idea. Long-term investing still works -- just not the way the mutual fund industry pitched it to everyone. You see, the fund industry wanted you to put your money in their funds and leave it there -- forever. And because of the secular bull market in stocks between 1982 and 2000, most people bought in.
I can tell you from first-hand experience that the concept of managing risk was all but dead by the time the middle of the 1990s rolled around. The "crash of '87" was a distant memory and all ensuing market declines had been quickly erased as the market marched merrily higher. And those of us that focused on risk management? Well, we were publicly scoffed at.
The answer
However, what we now call "active risk management" (something that was once referred to as "market timing" -- you know, the old idea of "buy low and sell high") never stopped working and continues to perform well today.

An "active risk management strategy" -- where one moves in and out based on the overall market environment -- tends to perform pretty darn well over the long term. Thus, investing for the long term can and does indeed still work well -- and yes, one can still "get rich quick" (over a 10-year period) -- if you are utilizing an approach designed to function in both secular bull and secular bear market cycles.
But there's a catch. Employing such tactics requires some expertise, some effort and, most importantly, a healthy dose of determination. Although the market has been a rough lately, I can continue to implement my active risk management systems because I know that regardless of how recent trades have turned out, in the long run, I will get the vast majority of market calls right and stay on the right side of the really important trends. However, most investors tend to give up on a strategy if it struggles for even a month or two. They quit before they get their answer.

I can point to a handful of active-management strategies that have produced returns of at least 20% per year for a very long time. However, most investors don't have the internal fortitude to implement such strategies over the long haul. Here's why: The bottom line is that all investment strategies stumble from time to time. And when they do, most investors give up.
The problem is that these investment strategies aren't like bank accounts -- you don't earn interest day in and day out. Any strategy capable of producing big rewards isn't going to be easy to live with at times. Not all trades will be winners and there will be losing trades and drawdowns. During these difficult periods, many investors give up. And this is the reason one of my oldest friends in the business is famous for saying "the average investor doesn't have the patience to get rich quick."
So if you are indeed looking to "get rich quick" (that is, over the next 10 years), my advice is to find a system that (a) works well most of the time (b) you can thoroughly understand and can live with during good times and bad, and then (c) stick with it -- yes, even when the going gets tough.
Positions in stocks mentioned: SPY
For more on the State of the Markets, visit www.StateoftheMarket​s.com.
ABOUT
Top Stocks provides analysis about the most noteworthy stocks in the market each day, combining some of the best content from around the MSN Money site and the rest of the Web.
Contributors include professional investors and journalists affiliated with MSN Money.
Follow us on Twitter @topstocksmsn.