Should anyone buy bonds?
One expert argues there are far better ways to get returns right now.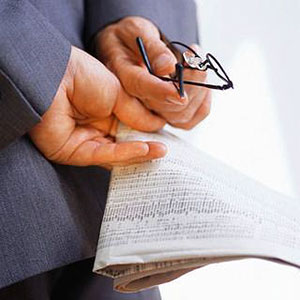 Adrian Day, president of Adrian Day Asset Management, shares his analysis of the bond market with MoneyShow.com's Nancy Zambell, and suggests his preferred strategy for those investors looking for income.
Adrian, the bond market has not done very well of late, and of course the stock market has been absolutely great. If you had to say either or, would you say either-or?
No, I'm not a big fan of bonds right now for any investor, even investors who want income. Typically, people think if you need income you need to go to bonds. I think interest rates can stay lower than most people imagine for a lot longer than people imagine.
Having said that, where's the upside in bonds? Someone, Jim Grant, called bonds...what he did he call them? "No return risk." You basically have very little possibility of upside in bonds right now, and yet you clearly have the downside the rates might go up.
Yet people need income.
Yes, people need income. What we look at are equities primarily. Equities we like anyway, but they have the added benefit of having income.
You wouldn't buy them just because of the income?
I wouldn't buy them just because of income, no. Typically, you have to be very careful when you buy equities with high yields, because the high yield is often a reflection of higher risk. We have to accept that.
We would look at two things essentially. One is we would look at high-quality global companies that have good, dependable yields.
Like a multinational?
Well, exactly. It can be a Nestle (NSRGY), which is a core holding for us. It's a great company, super strong balance sheet. They've raised their dividend payout in every year over the last 25 years, rock solid company.
Now, it's only yielding 3%, but 3% compared to what you get in a CD is good. Also, this is 3% that has the potential to go up, where your return on a CD is not going to go up. We like things like that.
At the other end of the spectrum, we look for high-growth companies we like anyway that perhaps have higher yields. If you look at Singapore, for example, the Singapore market as a whole is yielding almost 5%. That's the whole market. You can find individual companies in that market that are yielding 5%, 6%, even higher, and we have several of those.
One is called Hutchison Port (Singapore: HPHT). It's a trust that holds Hutchison Ports in Hong Kong and in China. It yields around 8.5%.
We also like high-yield plays in the US. The traditional things you think about in the US for yield...one would be utilities. Utilities are yielding what, 3% right now? In this stage of a late, developed bull market, I'm not sure you want to be in utilities.
Some of the things we like are business development companies. These are companies that lend money to small business.
Is that the same as mezzanine financing?
Exactly, and if they're structured as a BDC, business development company, they don't pay any tax at the corporate level. As a yield, they pay it all out to investors just like a REIT, so the yields can be quite high.
There are a couple we like, such as Gladstone Capital (GLAD). Gladstone Capital has a yield of 9.4% right now that's covered by income. Another one is Gladstone Investment (GAIN). A smaller company, a little more on the equity side, but that yields about 8.2% to 8.3%; again covered by dividend, covered by income.
Now, those kinds of yields are extraordinary in this market. The only thing I would warn people: even though I think I believe that these yields are secure, the stocks themselves are extremely volatile.
Right, so beware of that. 

If you don't mind the volatility, I think they're wonderful buys.
More from The MoneyShow

The writer wrongfully treats bonds as some a single object.  Only some bonds are long term.  Some are very short term.  Each reacts to interest changes differently over time.  There are also bond funds that do a great job of recovering from market ups and downs because of their reinvestment features.

Check out the crashes over the last decades and see how each asset class moved. Then decide what mix would have been best for you a year or two leading up to the crash, what balance of stocks and bonds. As always Sell high and Buy low.  And stocks are high by every measure now. 


Everyone knows that the Global Feds are illegally attempting to force everyone into stocks. There should be massive outrage about that. Seniors should have the ability to benefit from better treasury rates as they retire, dam the scam which has become the Stock Markets.

Folks buy bonds not as income, but simply because there is only so much money you can stuff under your pillow. For those that are seniors, there are stocks that have good fundamentals cash wise along with current strong profits and dividends. People have to make the choice which is best for them, not what is mandated by corrupt Global Feds.


Are you sure you want to delete this comment?
DATA PROVIDERS
Copyright © 2014 Microsoft. All rights reserved.
Fundamental company data and historical chart data provided by Morningstar Inc. Real-time index quotes and delayed quotes supplied by Morningstar Inc. Quotes delayed by up to 15 minutes, except where indicated otherwise. Fund summary, fund performance and dividend data provided by Morningstar Inc. Analyst recommendations provided by Zacks Investment Research. StockScouter data provided by Verus Analytics. IPO data provided by Hoover's Inc. Index membership data provided by Morningstar Inc.
ABOUT
Top Stocks provides analysis about the most noteworthy stocks in the market each day, combining some of the best content from around the MSN Money site and the rest of the Web.
Contributors include professional investors and journalists affiliated with MSN Money.
Follow us on Twitter @topstocksmsn.