Inside Wall Street: Sell-off provides buying opportunity
The market's tumble Wednesday following the president's reelection offers a fresh and real chance to ride the bull market.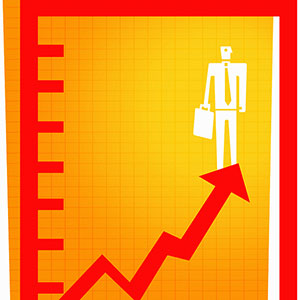 Yes, the stock market bombed the day after President Obama's victory to occupy the White House four more years. But contrary to what the naysayers on Wall Street contend, the President's reelection is one of the biggest opportunities to load up on stocks, particularly those that got hammered indiscriminately on Nov. 7, 2012.
Remember that since Obama's election to the presidency in 2008, the market has been -- despite the fragile economy and high jobless rate -- on a solid bull run. The Dow Jones Industrial Average ($INDU), prior to Wednesday's fall, had driven up 102.3% from its 12-year closing low of 6,547.05 hit on Mar. 9, 2009. And before Wednesday's 312-point tumble, the largest percentage drop in a year, the Dow was up 8.42% for the year.
Even after Wednesday's collapse, the Dow reamined just 8% below its record closing all-time high of 14,164.53, reached on Tuesday Oct. 9, 2009. Like it or not, the Dow will soar way beyond that record-high number over the next six to 12 months if the forecasts of several technical analysts and investment pros are on the money.
Partisan ideology aside, there's a reason to believe that Obama's economic policies, re-energized determination, and promised dedicated effort to resolve some of the nation's most incendiary problems, including the so-called fiscal cliff, should continue to lift the market.
It may not look that way now, with the Dow down to below 13,000 due mainly to a mistaken perception that the next four years under Obama would be anti-business and against Wall Street.
More Obama rules to curb Wall Street's excesses, yes. But anti-business or anti-profits, no. Corporate profits should continue to flourish now that the distracting electioneering is over. In spite of the battle in Washington and the weak economic recovery, corporate earnings continue to beat expectations. So some analysts see more positive profit gains ahead as President Obama pursues a promise to revive the economy.
So even if you are among those focused on what the usually bearish talking heads are saying on cable TV and the networks, mostly warning against buying stocks on the assumption that Obama is bad for the market, fret not. They have been, for the most part, wrong about the market's upside power and direction, notwithstanding some trading pullbacks and corrections. The bull market hasn't lost its way and should continue its upward climb.
Among the stock groups that have been pounded -- and which, as a result, have become even more undervalued -- are technology, healthcare/pharmaceu​ticals, consumer discretionary and retailing, financials and media/entertainment.​
Here are 14 stocks that should participate in the coming market snapback and lead in the next market hit parade:
Among tech stocks that have become underpriced are some of the most popular and widely followed names, led by Apple (AAPL), Google (GOOG), Microsoft (MSFT) and International Business Machines (IBM). (Microsoft owns and publishes Top Stocks, an MSN Money site.)

Among pharmaceutical and health care stocks, the attractive choices are Pfizer (PFE), Merck (MRK) and CVS Caremark (CVS).
In the retail and consumer-related stocks, opportunistic buyers are concentrating on McDonald's (MCD), Starbucks (SBUX), Macy's (M) and TJX Cos. (TJX). And in financials, Bank of America (BAC) and J.P. Morgan (JPM) top some of the analysts' recommended investment bets. Among the media conglomerates, Time Warner (TWX) stands out as one of the most undervalued in the group.
Apple has attracted the most attention as it's the most popular fallen angel, whacked down to $558 a share from its 52-week high of $705. The bulls see the stock rebounding sooner than later, and trek back to its old 12-month high. Google is also down, to $670 a share from its 12-month high of $774.38. But it's also expected to recover and in six to 12 months above its old high. Microsoft has dropped to $29 a share from its one-year high of $32.95. Analysts see it exceeding its 52-week high over the next six months, to at least $40. Likewise, IBM, now down to $192 a share after hitting a 52-week high of $211.79, is seen by the bulls hitting more than $250 a share over the next six to 12 months.
Among the health care group, Pfizer, now at $24 a share, isn't too far from its 52-week high of $26.09 and is expected to rise to $35 in a year. Merck, now at $44 a share, is also not far from its 12-month high of $48 and is expected to hit $55 in 12 months. CVS, another healthcare stock trading close to its 52-week high of $49.23 a share, is expected to rebound and advance to $60 over the next 12 months.
In the consumer and retail segment, McDonald's has been among the hardest hit, down to $87 a share from a 12-month high of $102.22. Some bullish analysts see the stock not only rebounding but flying to $120 in six to 12 months. Macy's, the star among the department-store stocks, is down to $40 a share, still near its 52-week high of $42.17. It's expected to hit $55 in 12 months. And TJX, a stellar performer in the group, has dropped to $41 a share from a 12-month high of $46.67. Analysts see the stock hitting $55-$60 in 12 to 18 months.
Financials are among the market's most beleaguered -- and undervalued -- stocks, having been badly wounded during the financial meltdown. But some are considered to be among the most attractive, undervalued plays. J.P. Morgan, down to $40 a share, is among those that continue to trade close to its 52-week high of $46.49. The stock is expected to snap back and climb to $55-$58 a share when the market comes back. And Bank of America, down to $9.31 a share, is also trading close to its 12-month high of $10.10. The bulls see the stock's price doubling in a year.
In the media and entertainment group, shares of Time Warner, which owns some of the world's leading brands including Warner Bros, Turner Broadcasting, and HBO, have stayed resilient. Now at $44 a share, it is displaying extraordinary strength, trading close to its 52-week high of $46.59. The bulls see the stock ratcheting up to $55 in a year.
Gene Marcial wrote the column "Inside Wall Street" for Business Week for 28 years and now writes for MSN Money's Top Stocks. He also wrote the book "Seven Commandments of Stock Investing," published by FT Press.
DATA PROVIDERS
Copyright © 2014 Microsoft. All rights reserved.
Fundamental company data and historical chart data provided by Morningstar Inc. Real-time index quotes and delayed quotes supplied by Morningstar Inc. Quotes delayed by up to 15 minutes, except where indicated otherwise. Fund summary, fund performance and dividend data provided by Morningstar Inc. Analyst recommendations provided by Zacks Investment Research. StockScouter data provided by Verus Analytics. IPO data provided by Hoover's Inc. Index membership data provided by Morningstar Inc.
ABOUT
Top Stocks provides analysis about the most noteworthy stocks in the market each day, combining some of the best content from around the MSN Money site and the rest of the Web.
Contributors include professional investors and journalists affiliated with MSN Money.
Follow us on Twitter @topstocksmsn.