Is Berkshire's size becoming a hindrance?
A closer look at Buffett's company following his annual letter to shareholders.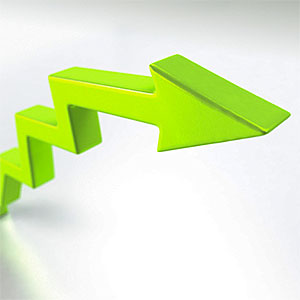 By Jolene Wee
Berkshire Hathaway
's (
BRK.B
) Chairman and Chief Executive and America's favorite investor, Warren Buffett, wrote in his annual letter to shareholders that the $24 billion increase in the company's net worth in 2012 was subpar.
In a year when many companies struggled to exist, Buffett's $24 billion gain underperformed against the
S&P 500
(
$INX
). Total return for the companies in the index was 16% in 2012, while Berkshire reported a 14% return for the year. Standing tall at $14.8 billion in net income and $47 billion in cash at the end of 2012, Berkshire Hathaway appears to have become too big for even Warren Buffett to manage.
Buffett's 2012 letter to his shareholders would have looked very different if Berkshire was smaller. Despite Buffett's not so positive report to its investors, Berkshire's B share stock price posted a 30.1% increase in response to his letter. It appears that investors did not share Buffett's disappointed sentiments. Berkshire's underperformance in 2012 was only the ninth in the 48 years of Buffett's leadership. At the age of 82 and after surviving cancer, Buffett has not lost a beat.
Prospects for Buffett to continue his streak of beating the S&P on a rolling five year basis look bleak as the economy gains strength and large profitable acquisitions are few and far between. Historically, Berkshire performs better when the stock market is flat or down. Buffett and Vice Chairman Charlie Munger have been hunting for acquisition targets since two years ago but came up short in 2012.
Sitting on the shelves of Berkshire's investments are the likes of
Coca-Cola
(
KO
),
International Business Machines
(
IBM
),
Wells Fargo
(
WFC
),
General Electric
(
GE
),
General Motors
(
GM
) and
Johnson & Johnson
(
JNJ
). Learn more about Berkshire's other investments by visiting our
real time trading reports
.
In February, Berkshire acquired
H.J. Heinz
(
HNZ
), the maker of Heinz ketchup, with 3G Capital's Jorge Paulo Lemann from Brazil. Heinz fit Berkshire's acquisition requirements beautifully with its strong balance sheet and a long standing reputation as an American icon. For the year ended October 28, Heinz reported $11.6 billion in revenue and $1 billion in profit. Berkshire and 3G paid $28 billion, or $72.50 per share, for Heinz, with 3G maintaining operations of Heinz after the deal closes and the company is taken private.
However, there are not too many companies such as Heinz to be acquired these days. And due to the size of Berkshire, smaller acquisitions have little impact on its performance and as such do not catch the fancies of Buffett and Munger.
One exception is newspaper companies. Buffett and Munger have acquired 28 newspapers for $344 million in the past 15 months, even though these acquisitions did not fit Berkshire's size requirements. Both Buffett and Munger claim to love newspapers and plan to acquire more if the business looks sound.
Rumor has it that Buffett and Munger still have more shots left in their deal gun. Since Heinz will be left under the care of 3G, Berkshire is capable of making one or two more large deals in 2013. After all, it is such a waste to see billions of Berkshire dollars in cash accumulate dust in an economy where interest rates are low and deals can be found.
And we know how Buffett feels about hoarding too much cash. Even though he  does not own any of
Apple
's (
AAPL
) stocks, he once advised former Apple CEO Steve Jobs to buy back stock with the company's cash hoard, but Jobs did not do so. Apple was recently criticized by its investors, including hedge fund manager David Einhorn, for not paying out some of its $137 billion cash pile to its shareholders. Einhorn filed a lawsuit against the company only to drop it last Friday. But he continues to pressure the company for better returns.    
2013 is looking bright for Buffett so far as he hunts for another Heinz. As Berkshire amasses more wealth, it will become more and more difficult for Buffett to continue his winning streak.
For more information on possible acquisition worthy targets for Buffett, consult our
real time trading reports
. If a stock is on Buffett's radar, it is certainly worth looking into.

I thought that was part of the Berkshire B's reason to come about, paring down some of the bigger pot...??
Disparage Warren and Charlie...ALL YOU WANT, but it sounds like jealousy too me..
He's not exactly like a lot of "greedy CEOs" ...
He plans on giving 80-90% of all his wealth to Charity...
And does much along those lines today....Who ELSE is going to match that ??
He didn't exactly start out like this, was educated and worked very hard to get where they are at...
This may sound like a drumbeat...But I own no Berk A or B..
I just respect Warren Buffet and Charlie Munger, like to have a coffee with them.
Leprechaun...
What an inciteful statement, so full of facts and your detailed  rationale.
I bet you don't even know the major companies that BH owns.
But I did love the basis for the logic you expressed....
But what was I to expect from a Fairy Tale creature?  One who is a bit too obsessed with green clothing
Are you sure you want to delete this comment?
DATA PROVIDERS
Copyright © 2014 Microsoft. All rights reserved.
Fundamental company data and historical chart data provided by Morningstar Inc. Real-time index quotes and delayed quotes supplied by Morningstar Inc. Quotes delayed by up to 15 minutes, except where indicated otherwise. Fund summary, fund performance and dividend data provided by Morningstar Inc. Analyst recommendations provided by Zacks Investment Research. StockScouter data provided by Verus Analytics. IPO data provided by Hoover's Inc. Index membership data provided by Morningstar Inc.
ABOUT
Top Stocks provides analysis about the most noteworthy stocks in the market each day, combining some of the best content from around the MSN Money site and the rest of the Web.
Contributors include professional investors and journalists affiliated with MSN Money.
Follow us on Twitter @topstocksmsn.