Inflation is coming
After a brief respite, aggressive intervention by global central banks threatens a 2011-style surge of higher prices.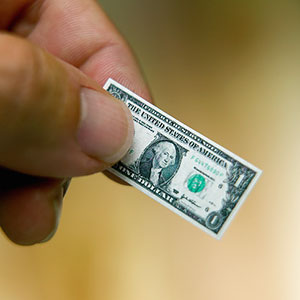 Stocks resumed their upward march Wednesday thanks to a surprise announcement that the Bank of Japan that is expanding its asset purchase program modestly -- in a bid to stimulus faster growth -- by $128 billion to just over $1 trillion. The Bank of England is also moving closer to deploying more stimulus as well.
All of this comes in the context of aggressive new action by central banks around the world to bolster stalled global economy. Last week, the Federal Reserve announced an open-ended commitment to purchase $40 billion a month in mortgages until the job market improves. The week before, the European Central Bank announced an open-ended commitment to cut the borrowing costs of eurozone bailout recipients.
The flood of cheap money will have consequences. Not now, as stocks and precious metals launch higher, housing recovers further, and the sugar rush encourages new consumer spending. But later, as the influence of negative, inflation-adjusted interest rates results in a repeat of the 1970s "stagflation" nightmare. Here's why.
The powers that be understand this. And that's why there have been constant whisperings, rumors, and backroom chatter that the Obama Administration is considering a release of crude oil from the Strategic Petroleum Reserve. That, along with a larger-than-expected​ building of oil inventories and a strange oil price collapse on Friday, will keep near-term pressure on inflation measures. At least through Election Day.
Maybe that's all that matters. Or maybe there are legitimate supply side concerns given the tensions in the Middle East.
But like the laws of nature, the laws of economics cannot be argued with. An extended 1970s-style period of negative inflation-adjusted interest rates -- at a time, like now, of relative economic stability -- risks big time increases in prices later.
These were the warnings of Fed historian and Carnegie Mellon professor Allan Meltzer, author of the multi-volume "A History of the Federal Reserve," in a call Wednesday morning. He has studied the mistakes that led to the "Great Inflation" of the 1970s, and is worried the Fed is making the same mistake now.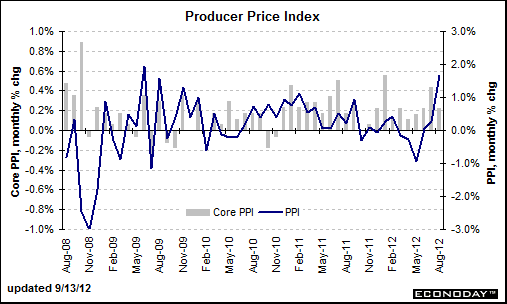 For one, Fed officials are much more focused on unemployement than inflation. The preoccupation is with the 8.1% jobless rate rather than on the fact producer prices rose 1.7% in August, the highest monthly rate in three years and a pace not seen since the very early stages of the recovery.
Inflationary pressures are being dismissed as temporary. But what if they're not? And besides, even temporary inflation surges can be extremely damaging. Remember the 2008 commodity price spike?
Second, Meltzer believes policymakers are focused on the wrong problem. We don't have issues -- debt/deficit problems, long-term unemployment, stagnant middle-class wages, out-of-control health care costs -- that can be solved with more cheap money. We have enough of that already, as witnessed by the $1.5 trillion in excess reserves sitting in bank vaults. If the big banks want to issue more loans, they would've done it already.
The problems need to be solved by Washington. Clarification on these issues would then solve the problem of CEO uncertainty, which is weighing on capital investment and hiring (the subject of my recent column). Uncertainty about tax rates. Uncertainty about health care costs. Uncertainty about the deficit.
Third, by encouraging people to take more risks by reducing the interest rate on "safe" assets like Treasury bonds, the Fed is setting savers up for dramatic losses if they lose control of the situation. That's because they have explicitly said one of their policy goals is to move people into assets like stocks and housing.
I don't know about you, but this is the kind of macroeconomic meddling that is more at home in Beijing or Moscow than in the land of the free.
Meltzer's advice to investors: Ride the wave higher and watch for inflation.
That's exactly what I've been recommending to my newsletter subscribers and readers for months. As I said in a recent video spot, the moves in silver and gold have become extended. Examples include the VelocityShares 3x Silver (USLV), which is up nearly 100% since I added it to my Edge Letter Sample Portfolio in late July.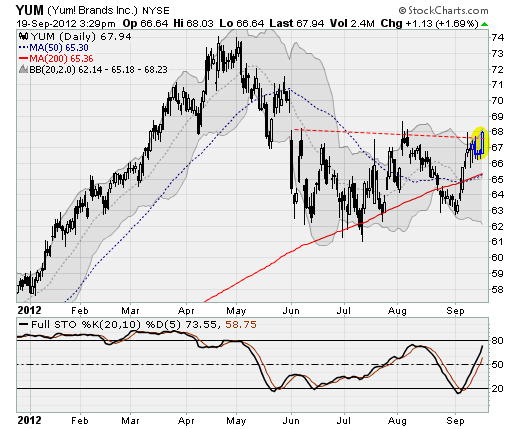 If you're not in these areas already, consider new areas of strength. These include large-cap stocks with emerging market exposure like Caterpillar (CAT) and Yum! Brands (YUM). I am adding YUM to my sample portfolio.

Check out Anthony's investment advisory service The Edge. A two-week free trial has been extended to MSN Money readers. Click here to sign up. Contact Anthony at anthony@edgeletter.c​​​​om and follow him on Twitter at @EdgeLetter. You can view his current stock picks here. Feel free to comment below.
DATA PROVIDERS
Copyright © 2014 Microsoft. All rights reserved.
Fundamental company data and historical chart data provided by Morningstar Inc. Real-time index quotes and delayed quotes supplied by Morningstar Inc. Quotes delayed by up to 15 minutes, except where indicated otherwise. Fund summary, fund performance and dividend data provided by Morningstar Inc. Analyst recommendations provided by Zacks Investment Research. StockScouter data provided by Verus Analytics. IPO data provided by Hoover's Inc. Index membership data provided by Morningstar Inc.
ABOUT
Top Stocks provides analysis about the most noteworthy stocks in the market each day, combining some of the best content from around the MSN Money site and the rest of the Web.
Contributors include professional investors and journalists affiliated with MSN Money.
Follow us on Twitter @topstocksmsn.