Lance Armstrong, Nike part ways
In the wake of incriminating drug reports, the disgraced cyclist also severs ties with the cancer charity he founded.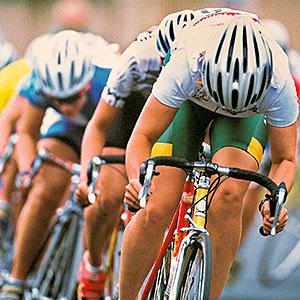 Lance Armstrong's reputation had exactly two lycra-thin layers shielding it from evidence that he doped his way to seven Tour de France wins: Armstrong's Nike (NKE) endorsement and his LiveStrong cancer charity.
Those were both stripped away Wednesday, but Armstrong and "stripped" have been getting pretty chummy lately. The U.S. Anti-Doping Agency stripped Armstrong of his career as a cyclist, stripped him of all his wins -- including the Tour de France victories from 1999 to 2005 -- and then stripped any remaining shred of his credibility by releasing reports detailing the allegations against him last week.
Armstrong stepped down as LiveStrong's chairman Wednesday to "spare the foundation any negative effects as a result of controversy surrounding my cycling career." And Nike said in a press release that it "plans to continue support of the LiveStrong initiatives created to unite, inspire and empower people affected by cancer" but has no problem showing its founder the door.
"Due to the seemingly insurmountable evidence that Lance Armstrong participated in doping and misled Nike for more than a decade, it is with great sadness that we have terminated our contract with him," the release continues. "Nike does not condone the use of illegal performance enhancing drugs in any manner."
Oh, yeah? Because Nike sure seems to like juiced athletes before they're caught. At one time, Nike's endorsement stable included NFL linebacker Shawne Merriman and MLB sluggers Rafael Palmeiro, Mark McGwire, Jason Giambi and Manny Ramirez. All admitted to using steroids. Ramirez and Merriman were suspended by their leagues for doing so.

Yet, like Armstrong, all collected paychecks from Nike in their prime. We're decades into the steroid era, and it's clear that sports governing bodies don't have a handle on testing or punishment. Yet nobody in Beaverton, Ore., seems to think it's wise to ask a multimillion-dollar contractor to submit to a drug test.
Nike's approach to supporting larger-than-non-enha​nced-life athletes while they're superhuman and dropping them once they and their careers collapse seems to be working. It's been seven years since Armstrong's last Tour de France victory. He placed 23rd at the 2011 Tour de France race that ended his three-year comeback bid. Now his name has enough tarnish attached to it to warrant an Ad Age poll asking whether or not he's brand poison.

That long-term approach subjects Nike to a whole lot of risk for those record-breaking rewards. Why Nike dabbled in cycling in the first place is worth questioning. As Deadspin pointed out when Armstrong was first stripped of his titles in August, cycling is a steroid-addled farce where even Armstrong's runners-up had steroid issues. That creates a lot of guilt by association that other cyclists aren't particularly crazy about. Of the USADA's 26 witnesses against Armstrong, 11 were former teammates. Meanwhile, the wife of U.S. Tour de France winner and noted Armstrong detractor Greg LeMond alleges Armstrong's sponsor paid the former head of cycling world governing body to cover up a positive drug test.

None of that lets Armstrong off the hook in the slightest. Since the USADA made its decision this summer, Armstrong and his supporters offered breathless defenses and, in some cases, argued that the good of Armstrong's LiveStrong foundation outweighs any harm caused by his steroid use. Leave aside the high-minded rants about the integrity of a sport that hasn't had any in nearly a generation: This should be offensive to anyone who's ever lived with cancer or had someone die from it. Armstrong's cancer survival story would have been fine on its own if he'd just come back from it, rode his bike and competed as best he could. Instead, he partnered with Nike and used it to sell shoes.
Even worse, he took a drug that cancer patients use to prevent their bodies from wasting away -- from literally having the life sucked out of them -- and used it to gain an unfair advantage in both his sport and business dealings.
A few years ago, in a Nike commercial aimed at Armstrong's doping accusers, Armstrong asked "What am I on?" Now we have an answer: Not his cancer charity's board and not Nike's payroll.
More from Top Stocks

DATA PROVIDERS
Copyright © 2014 Microsoft. All rights reserved.
Fundamental company data and historical chart data provided by Morningstar Inc. Real-time index quotes and delayed quotes supplied by Morningstar Inc. Quotes delayed by up to 15 minutes, except where indicated otherwise. Fund summary, fund performance and dividend data provided by Morningstar Inc. Analyst recommendations provided by Zacks Investment Research. StockScouter data provided by Verus Analytics. IPO data provided by Hoover's Inc. Index membership data provided by Morningstar Inc.
ABOUT
Top Stocks provides analysis about the most noteworthy stocks in the market each day, combining some of the best content from around the MSN Money site and the rest of the Web.
Contributors include professional investors and journalists affiliated with MSN Money.
Follow us on Twitter @topstocksmsn.