Stimulus is misleading stock investors
With quantitative easing, the Fed did its job of saving the debt market, but further action risks damaging the economy.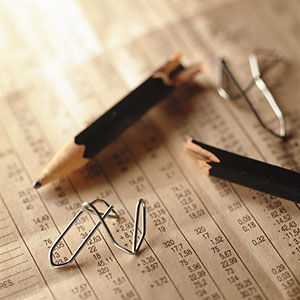 By Thomas H. Kee, Jr.
While the global economy can appear very confusing at times, it is not as complicated as many people make it out to be. And while the economy of today looks very different from the one of 50 years ago, it operates on the same broad principles.
In recent years most of the world's major central banks have adopted aggressive monetary easing policies. Whether called quantitative easing (QE) or the European Stability Mechanism (ESM) or something else, they amount to the same thing: Central banks have been printing money in seemingly harmonic unison in order to prevent economic collapse.
Such easing policies appeal to some investors because they often translate into short-term moves in the stock market. But they are often misconstrued. Because the mandate of the Federal Reserve includes full employment, many people believe bond-buying programs are intended to help the economy grow, but further easing of monetary policy has little or no effect on U.S. economic growth.
However, monetary policy in other parts of the world is still having an impact, as the first QE program in the U.S. did. Our first effort was intended to protect the U.S. economy from the utter collapse of the debt market. Since this was accomplished, the influence of quantitative- easing programs has diminished significantly.
Unfortunately, stock investors are being deluded into believing that the Fed's continued monetary infusions are going to do more than just stabilize the debt market. With interest rates near zero for what seems like an eternity, money is already as cheap as it can get. When interest rates were higher the Fed had much more power than it does today, but those days are over. The Fed has done absolutely everything it can; with the latest round of easing it's now officially all in.  
It may be helpful to think of the economy in mechanical terms, like the engine of an old muscle car. Assume you have restored that old engine to run as best as it can, but you want it to do more so you add more and more oil. You may think that the more oil you add, the smoother the engine will run and the faster the car will go. However, if you add too much, oil will begin dripping to the ground or seeping into parts of the engine where it does not belong, eventually damaging the engine and undoing all the work you did repairing it in the first place.
In effect, the Fed is running the risk of damaging our economy, and, more importantly, is confusing investors and enticing them to make bad decisions. They may think the economy is healthy once more, but that is far from the case.
The natural state of our economy -- if there were no debt issues or lingering fiscal cliffs -- would be exactly like it was in the Great Depression or the stagflation period of the 1970s. When all other distractions and noise are removed and the economy is evaluated in the most simplistic terms, the long-term view suggests that we are in the third major down period in U.S. history and it has nothing to do with debt. Debt, taxes, lower government spending -- these are all headwinds in an environment that is already naturally weak, and there is nothing the Fed can do about it.
The investment rate is one of the most accurate leading stock market and economic indicators ever developed and it proves that this economic weakness is natural, it explains why this is like the Great Depression and the era of stagflation, and it tells us exactly how long it will last.  For people who need to know, the investment rate can be found on Stock Traders Daily.
Thomas Kee is the president and CEO of Stock Traders Daily and the founder of The Investment Rate, which can be found on Stock Traders Daily.

Tom
You are probably right, but Helicopter Ben ain't gonna stop. Like the Retro HMS Bouunty adrfit in the stormy sea we are a Nation with no Captain. We have Leaders that can't lead and know less what to do.
We know most statistics are made up to suit a purpose and the CPI doesn't account for food and energy therefore  high unemployement and inflation is hdden from those that sip the Kool Aide.    
So it's kind of you to define the problem, but my challenge to you is: what do we do about it down here on the micro level with our own investments. So when next you write, tell us poor souls what to do?
Me, I have my own plan. I'm 65 and go on the dole next year. I'm stcking with my investment plan of Guns & Gold, supplemnted with investments in quality stocks paying covered dividends with a record of increasing them. I like investing in precious metals, commodities, gas, oil, energy, water and a wee bit of tech and finally a smidgeon of crazy flyers looking towards the future.
But I'm always willing to listen..   
Are you sure you want to delete this comment?
DATA PROVIDERS
Copyright © 2014 Microsoft. All rights reserved.
Fundamental company data and historical chart data provided by Morningstar Inc. Real-time index quotes and delayed quotes supplied by Morningstar Inc. Quotes delayed by up to 15 minutes, except where indicated otherwise. Fund summary, fund performance and dividend data provided by Morningstar Inc. Analyst recommendations provided by Zacks Investment Research. StockScouter data provided by Verus Analytics. IPO data provided by Hoover's Inc. Index membership data provided by Morningstar Inc.
ABOUT
Top Stocks provides analysis about the most noteworthy stocks in the market each day, combining some of the best content from around the MSN Money site and the rest of the Web.
Contributors include professional investors and journalists affiliated with MSN Money.
Follow us on Twitter @topstocksmsn.