Are Dell, HP zombie stocks?
With the current general bearish sentiment surrounding these stocks, should you buy or sell these tech giants?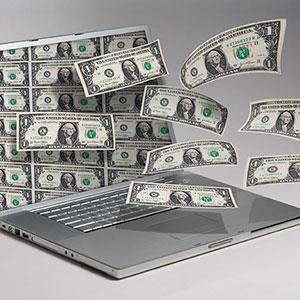 By David Gould
A secular transition away from PCs has sent Dell (DELL) and HP (HPQ) plummeting 71.7% and 55.8%, respectively, over the last half decade. At this point, however, both trade at exceptionally low multiples and provide considerable free cash flow generation.

Dell's FCF, for example, was $3.2 billion in the trailing twelve months (TTM) ending the third quarter of 2012. This comes out to a yield of 17.7% and has not been eroding. HP's FCF has fallen around $4 billion over the past two years and a half but is starting to improve -- its yield now stands at a 25.8% yield. Is there any future for these two companies?
Dell (DELL)
While 10 of 25 reporting analysts have rated the company a "hold," one has even gone so far as to recommend it a "strong sell." Recent price targets of $13 and $15, which translate to 25% to 45% upside. Assuming that multiples don't expand from these lows, the average annual return will come out to 8.8% when you factor in dividend distributions and the annual growth rate. If the price-to-earnings multiple were to just rise from 7.1 times to 8 times, that average annual return will grow to 13.3%. Ultimately, a long-term GDP growth rate of 3% plus 2.5% inflation would justify the growth to fuel this appreciation. All things considered, I see Dell as an extremely undervalued investment.
I believe that the demise of the PC market has also been greatly exaggerated. Barclays has forecast PC sales would total just 311.5 million units in 2015, while tablet sales would climb to 300 million units by 2016. However, the bearishness has shown signs of being overblown. NPD Group, for example, embarrassingly corrected its estimate of domestic retail sales for Windows from a 21% year-over-year decline to just a 10% decline measured from a month after the release of Windows 8. There will always be great practical use for PCs, but I find that tablets are more of a gimmicky stage in consumer electronics that will come to pass.

For now, however, investors are focused on the 26% year-over-year decline in notebook sales that Dell experienced in the third quarter -- an issue that was exacerbated by market share erosion. To be sure, the company has seen PC margin pressure despite abandoning much of its low-end market share.
Further, I believe the company is taking meaningful steps to diversify elsewhere. With the core business doing much better than what the market acknowledges, all Dell needs to do to catalyze value is to create momentum in a related market. Though global IT spending is expected to rise only by 2.5%, according to Gartner, the company's enterprise solutions segment gained 3%. The release of CIO Powerboard, a monitoring solution of the IT environment, also represents a step in the right direction. This open software interface will help customers simplify its IT functions and accelerate business processes.
Hewlett-Packard (HPQ)
HP should also be considered. It trades at only 4.2 times forward earnings after it has declined around 50% from the 52-week high. Like Dell, it is starting to rightfully recover some of the lost value. This hasn't stopped analysts, like Barclays and UBS, from lowering their price targets to $12 and $11, respectively. This translates to between 20% and 25% downside.
What particularly interests me (read on The Motley Fool) is the stock's consistent reversal towards an upward trajectory immediately after I called it a "potential target of a corporate raider or shareholder activist." As someone who has consulted with funds on shareholder activist matters, it wasn't hard to see the speculation rise.

HP's buyout of Autonomy was not only a bad acquisition in its own right; but it speaks volumes to the board's poor oversight. Ten of 11 directors approved the transaction. They were so enthusiastic to get a deal done that they even bought the company at a 58% premium to the monthly average and way above what Oracle was previously looking for. The result was that $8.8 billion in impairments were written down, or 90% of the buyout value. Reports are now surfacing that the former CEO was desperate to buyout the company after failed takeover interests.
Much of the rise in recent days has been credited to speculation that billionaire activist investor Carl Icahn is indeed buying a stake. While the company has hired Goldman Sachs for consulting on the matter and even has an activist representative on the board (from Relational Investors), they certainly won't be getting away easily without serious management overhaul should the speculation prove true.
In the meanwhile, HP has some value drivers that it could pull. The company has launched an enterprise-based pay-as-you-go option that will offer service providers networking gear at no upfront cost. HP then gets paid based on how many ports were activated from the deals that service providers make with enterprises. With companies like Microsoft (MSFT), Amazon (AMZN), and Google (GOOG) cutting prices for cloud services, HP will see a nice tailwind as it promotes its 99.95% uptime guarantees for enterprises. Again, a large amount of free cash flow is being generated, so I encourage buying into the overly bearish environment.
(Microsoft owns and publishes Top Stocks, an MSN Money site.)

LATEST POSTS
11 high-growth stocks to target in 2014
Finding companies set for solid profit increases at a reasonable price is always a winning strategy. By that standard, here are next year's most appealing firms.
ABOUT
Top Stocks provides analysis about the most noteworthy stocks in the market each day, combining some of the best content from around the MSN Money site and the rest of the Web.
Contributors include professional investors and journalists affiliated with MSN Money.
Follow us on Twitter @topstocksmsn.