Justice pursuing wrong target in mortgage mess
Of all the villains in the home loan crisis, the Justice Department appears ready to target the least bad: Goldman Sachs.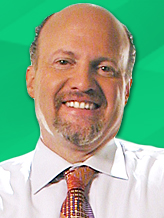 Of all the people who tricked Americans into terrible mortgages, all of those who encouraged out-and-out fraud to get a commission, all of those who made it so many people have lost their homes to foreclosure, you would think that the Justice Department would have at least one if not two or three of the top scalps involved.
Think of all of the people in the process who created, packaged and sold securities that they knew were worthless because they originated the mortgages. Think about all of the people who dissembled their exposure to trick companies into lending them money, so when the "collateral" of those mortgages unraveled, it led to trillions in bank losses and the destruction of some once-great American companies.
Think about all of that advertising you and I saw for no-money-down mortgages and home-equity loans that flowed hourly. Think about the rubber-stamping by those who should have known better, including the largest buyers of mortgages in the country who, for huge fees, packaged gigantic loans in bundles that they knew would lead to huge defaults.
Think about the entities that checked off on the health of mortgages when they knew nothing about them and had done no due diligence yet were relied upon to protect people who were buying packages of mortgages without the ability to check the bona fides of those loans underneath.
Of all of those villains in the script, we have yet to see any results, anyone go to jail, anyone pay criminally for what he did.
But now we are about to do that. At last. The problem is that the guy they are going to nail did none of the above. Neither he nor his company tricked people into taking mortgages or home-equity loans, nor did he force the packages of loans on unsuspecting buyers who were naive and needed protection. The target didn't lie about his exposure and bring down his company or any other banks with it. The target didn't make grand sweeping claims on commercials about no money down, and the target didn't and hasn't foreclosed, recklessly backed up by nothing but robo-signed documents. And the target didn't require billions in bailout money to keep highly paid union employees or white-collar workers on the payroll and get big bonuses for doing so.
That's right, the Justice Department, at the request of one of the most powerful people in this country, Sen. Carl Levin, is going to look into and most likely nail Lloyd Blankfein for what he did during the mortgage crisis and what he said he did in front of Congress. We have the Roger Clemens of the securities scandals on display, and, by golly, he's going to pay for it!
This news that Levin has asked Justice to investigate ratchets up the odds that Goldman Sachs (GS) will be the company that the Justice Department truly goes after for the era's misfortunes. The fact that no one will stand up and say that Goldman wasn't part of what we are really angry about is astounding to me.
Goldman isn't Mr. Clean. But the real issues were always about the consequences of underwriting crummy mortgages and then lying about the worth of them to the regulators so you could borrow more money. The era was about tricking people into taking mortgages and then foreclosing on them. The era was about disguising your true exposure to the point where you needed bailing out by the government.
Has anyone even accused Goldman of any of that?
I know that this article will fall on deaf ears. I know people feel that I will defend Goldman for anything because of my loyalty. But give me a break. I worked there 25 years ago. There's no one left there of much consequence who was there when I was. I don't have any friends there anymore. I am simply aghast that Blankfein is the one they want to go down. Can they be that foolish in Washington? Of all the actors in the play, does Justice really have to go after the least bad?
That's the way it looks.
What a juggernaut. Can't be slowed. Will get its man.
What a travesty.
At the time of publication, Cramer had no positions in the stock mentioned.
Jim Cramer is co-founder and chairman of TheStreet. He contributes daily market commentary for TheStreet's sites and serves as an adviser to the company's CEO.
Follow Cramer's trades for his Charitable Trust.
Related Articles
DATA PROVIDERS
Copyright © 2014 Microsoft. All rights reserved.
Fundamental company data and historical chart data provided by Morningstar Inc. Real-time index quotes and delayed quotes supplied by Morningstar Inc. Quotes delayed by up to 15 minutes, except where indicated otherwise. Fund summary, fund performance and dividend data provided by Morningstar Inc. Analyst recommendations provided by Zacks Investment Research. StockScouter data provided by Verus Analytics. IPO data provided by Hoover's Inc. Index membership data provided by Morningstar Inc.
LATEST POSTS
Up next: The biggest bank IPO ever
The expected $3.36 billion offering from Citizens Financial Group won't come close to Alibaba's, but it will be an important one for the market.
ABOUT
Top Stocks provides analysis about the most noteworthy stocks in the market each day, combining some of the best content from around the MSN Money site and the rest of the Web.
Contributors include professional investors and journalists affiliated with MSN Money.
Follow us on Twitter @topstocksmsn.