Are customers becoming less loyal to Apple?
A study finds a worrisome trend among consumers in the US and Western Europe after the release of the iPhone 5.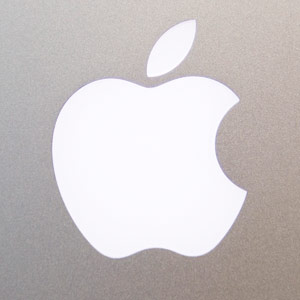 Apple (AAPL) is well-known for its legions of loyal customers, so much so that rival Samsung (SSNLF) even produced a TV commercial for its Galaxy S3 that mocked Apple fans.
 
"All I'm saying is that they should have a priority line for people who've waited five times," says a hipster-looking actor in the commercial, which is clearly Samsung's way of lightly digging at people who have stood in line for every iteration of the iPhone.
 
However, it appears that customers' loyalty to the iPhone is wavering. According to a study conducted by research firm Strategy Analytics, iPhone users have become less certain about buying another iPhone when a new one is released.
 
The study found that 88% of U.S. iPhone owners will probably buy another Apple smartphone, down from 93% a year ago. The drop in user loyalty was sharper in Western Europe, where the percentage likely to buy another iPhone slid to 75% from 88% in 2011.
 
"There is no doubt that Apple is continuing its success in retaining existing user base while attracting new customers," said Paul Brown, Director at Strategy Analytics' User Experience Practice. "However, negative press prompted by a perceived lack of recent innovation by Apple has meant we are starting to see some growth in the number of previously highly loyal consumers who are now reconsidering whether or not they will purchase a new iPhone for their next device."
 
Brown was, of course, referring to Apple's iPhone 5, which, at the time of its release, was perceived to be merely catching up to the Galaxy S3 and other Android -- the mobile operating system from Google (GOOG) -- competitors in terms of features, whereas previous versions of the iPhone, with innovations like Siri, were considered to be genuinely groundbreaking.
 
Taryn Tulay, an analyst at Strategy Analytics' Wireless Device Lab, did point out that the number of "respondents who say they probably will or definitely will not buy their next phone from Apple is low." Nonetheless, he cautioned that "it is the shift in the number of those who are unsure whether they will remain with the same brand for their next phone that Apple should be concerned about."
 
In better news for the iPhone maker, it was reported that over 3 million mini iPads were sold in the first weekend of sales, with demand exceeding the initial supply. The figure was double what the previous iPad sold in its first weekend in March.

More From Minyanville


Apple has overkilled its product. Never fully understood consumers that rush out to by the latest and greatest of anything, unless there is a MARKED improvement in what was the current model. Sooner or later people realize that the wants for the latest and greatest is overshadowed by the needs.

Apple must maintain its leading edge. The apple followers are actually early adopters of new technology and thats what they need" leading edge new technology".  Steve Jobs would nnot be happy with the Iphone 5 rollout and the fact that it is lagging behind competitors.
Also, some basic functions like downloading and saving attacchments or files on phone and sending emails with attachments is not allowed on Iphone 5, this is pretty sad and my first experience with apple gone bad.

Surveys don't mean a whole lot and have a margin of error and it depends on someone being honest. I'm guessing if you look at the margin in 2011 it was probably 5% which is fairly normal for these types of polls so 93% could be anywhere from 88%-98% while this year's poll would be 83%-93%.

I much rather look at facts. Not what someone says they will "likely do" but what is actually happening. They sold 3 million iPads in one weekend. That is double the previous iPad. That doesn't sound like losing loyalty to me. I guess they could be losing some loyalty and that 3 million is new customers but then who cares if you lose 5% in loyalty when you have that many new customers ready to take their place?

The point is, Apple has never had a problem selling anything no matter how overpriced it is and no matter how good the competition's product is. I think it is stupid and I love my Android but sales don't lie. Apple is as strong as ever.


Are you sure you want to delete this comment?
DATA PROVIDERS
Copyright © 2014 Microsoft. All rights reserved.
Fundamental company data and historical chart data provided by Morningstar Inc. Real-time index quotes and delayed quotes supplied by Morningstar Inc. Quotes delayed by up to 15 minutes, except where indicated otherwise. Fund summary, fund performance and dividend data provided by Morningstar Inc. Analyst recommendations provided by Zacks Investment Research. StockScouter data provided by Verus Analytics. IPO data provided by Hoover's Inc. Index membership data provided by Morningstar Inc.
ABOUT
Top Stocks provides analysis about the most noteworthy stocks in the market each day, combining some of the best content from around the MSN Money site and the rest of the Web.
Contributors include professional investors and journalists affiliated with MSN Money.
Follow us on Twitter @topstocksmsn.