Former Goldman director headed to prison
Rajat Gupta and Raj Rajaratnam are living proof that justice can be served for white-collar crime.
By Scott Rubin, Benzinga Staff Writer
In the culmination of a stunning fall from power, Rajat Gupta, a former Goldman Sachs (GS) director and chief executive of management consultancy McKinsey & Co., was sentenced to two years in a federal prison for leaking corporate secrets to hedge fund manager Raj Rajaratnam.
Gupta was convicted in June on three counts of securities fraud and one count of conspiracy and was acquitted of two other securities fraud charges.
Gupta's downfall came as a result of a sweeping insider trading investigation which snared a number of major Wall Street money managers. Rajaratnam, a former billionaire and founder of hedge fund The Galleon Group, is currently serving an 11-year prison sentence after being convicted of 14 counts of conspiracy and securities fraud.
In his role as a director at Goldman and consumer products giant Procter & Gamble (PG), Gupta was privy to confidential corporate information which he passed to his friend and business associate Rajaratnam, who subsequently traded on the information.
Particularly startling was the revelation that Gupta called Rajaratnam only moments after learning at a board meeting that Warren Buffett's Berkshire Hathaway (BRK.A), would be making a $5 billion investment in Goldman Sachs. The capital infusion came at the height of the financial crisis when confidence in Wall Street banks was reaching a nadir.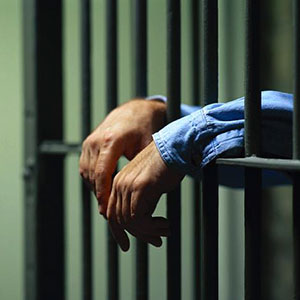 The investment by Buffett caused Goldman shares to jump sharply, and Galleon made a large profit on the illegal tip. In handing down the sentence, U.S. District Judge Jed Rakoff said that Gupta's actions were "disgusting in its implications" and "a terrible breach of trust." Gupta was also accused of providing Rajaratnam other profitable insider tips about Goldman earnings reports as well as information about Procter & Gamble.
The conviction and subsequent prison sentence serve as a shocking conclusion to what had been a stellar business career for the 63-year-old Gupta. He received a bachelor's degree in mechanical engineering from the Indian Institute of Technology before earning his MBA at Harvard Business School. Subsequently, he went to work for McKinsey & Company, a world renowned consulting firm.
Eventually, Gupta would rise to become the CEO of McKinsey in 1994 and would hold that role for nearly a decade.He was considered the first Indian-born CEO of a multinational organization. During his time at McKinsey, Gupta became a very rich and powerful man and his placement on the boards of Goldman Sachs and Procter & Gamble underscored just how well-respected he was in the business community. In addition to these board roles, he also served as a director at AMR, the parent of American Airlines, and Harman International (HAR).
As a part of his sentence, Gupta will have to pay a $5 million fine and face a year of supervised release when he completes his prison sentence. Prior to the judge's decision, prosecutors had been pushing for a term of up to 10 years. In addressing the court, Gupta acknowledged the devastating consequences of his actions.
"The last 18 months have been the most challenging period of my life since I lost my parents as a teenager," he said, adding, "I lost my reputation that I built over a lifetime."
The evidence against him included wiretaps which captured incriminating conversations with Rajaratnam. According to the Wall Street Journal, Gupta could be out of prison in less than 21 months, as defendants normally serve around 85% of their sentence.
All told, the sprawling insider trading investigation managed by Manhattan U.S. Attorney Preet Bharara has led to charges against 72 people, of which 69 have been convicted or pleaded guilty. In a statement, Goldman Sachs said, "We are disappointed that Mr. Gupta breached his duties as a director and violated our shareholders' and the firm's trust. We hope today's decision brings this sad chapter to a close."
Gupta's motives have never been made entirely clear and he did not directly profit off of the tips he provided Rajaratnam. Prosecutors contend that he benefited financially from business relationships with the former hedge fund manager. The two were also close friends.
Not surprisingly, given his once enormous sway in the corporate world, the judge received numerous letters of support for Gupta. The Wall Street Journal reported that these included letters from Bill Gates, the physician Deepak Chopra, and former U.N. leader Kofi Annan.
"With today's sentence, Rajat Gupta now must face the grave consequences of his crime -- a term of imprisonment," said U.S. Attorney Bharara. "We hope that others who might consider breaking the securities laws will take heed from this sad occasion."
The former Goldman director is planning to appeal his conviction, but is slated to begin his sentence on Jan. 8. "This is a fall from grace of Greek tragic proportions," his lawyer, Gary Naftalis, told the judge in pleading for leniency. "I think he has suffered punishment far worse than prison already."
More from Benzinga
 "If a poor man stole what he did, he would be in prison for decades. Money talks stuff walks."
You don't have to steal anything... just work ethically for a living wage. That got you mass-terminated in 2008 so you can serve a life-remaining sentence in a dumpster because jobs are blockaded. It has to start occurring to these bastards that there is no place to go once you've screwed the whole world.
See... this is a false article. What's REALLY happening is-- Goldman Sachs realized that those drug dealers in prison are still cash flowing, so they are sending two shills in to latch on to that investment potential. When you're the bottomless pit of unethical lowlifes, your corrupt minds have no bounds.
Are you sure you want to delete this comment?
DATA PROVIDERS
Copyright © 2014 Microsoft. All rights reserved.
Fundamental company data and historical chart data provided by Morningstar Inc. Real-time index quotes and delayed quotes supplied by Morningstar Inc. Quotes delayed by up to 15 minutes, except where indicated otherwise. Fund summary, fund performance and dividend data provided by Morningstar Inc. Analyst recommendations provided by Zacks Investment Research. StockScouter data provided by Verus Analytics. IPO data provided by Hoover's Inc. Index membership data provided by Morningstar Inc.
ABOUT
Top Stocks provides analysis about the most noteworthy stocks in the market each day, combining some of the best content from around the MSN Money site and the rest of the Web.
Contributors include professional investors and journalists affiliated with MSN Money.
Follow us on Twitter @topstocksmsn.