Alcoa got a raw deal
Investors who dubbed the aluminum giant's first-quarter earnings 'disappointing' didn't do any real homework.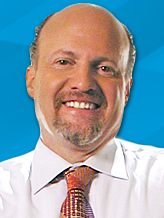 It was like an orchestrated smear campaign -- one of the most effective I have ever seen. I am talking about the across-the-board Web-radio-TV-print campaign to use the word "disappointing" in front of Alcoa's (AA) earnings report.
I have followed Alcoa through thick and thin for many, many years, through several CEOs and many cycles. I have seen the company's fortunes wax and wane and the business get hammered beyond recognition and the business throw off amounts of cash flow that were obscene.
Every time I always had the same feeling: When is this company going to get a CEO with a worldwide vision who can take advantage of all of the fantastic growth markets for aluminum, lower its costs of production, take share and expand to where the real demand is, the emerging markets?
Finally, Alcoa has that CEO, Klaus Kleinfeld. Finally, the company has the vision, has the growth where it should be and is lowering costs and taking share. Finally, it reports a really good quarter and raises the growth rate for its end markets and therefore for itself. Finally, it is delivering what it said it would do -- or a little bit better -- on the way to opening some gigantic new plants that will be the lowest-cost smelters on earth.
And now it's "disappointing"? Now it's not what people want? Now people don't like the growth and the end markets and the projections? Now people doubt the management team?
I have to tell you, this one was a travesty, just a travesty, as anyone who reads our bulletins for Action Alerts PLUS knows.
I thought maybe I misheard something at first as I listened to it on the way home. So I then read it with the transcript. Then, when I was finished, I read the transcript again vs. what I was looking for. It only made me like the story more than the first time I heard it.
As someone who had every reason to be disappointed if the company had screwed up -- because I had hated Alcoa and its management team for several decades before recently declaring that Alcoa is finally ready to turn -- I was aghast that this quarter got smeared with a snap-judgment "disappointing" label that then infected trading to the point that there was no question the quarter was a loser.
Now, mind you, in any given quarter there are a ton of line items that both matter and could disappoint. I wanted to hear that input costs excluding oil were coming down. I wanted to hear that expansions were on time. I wanted to hear that autos, cans, construction, turbines, trucks and China were all up and going higher. I GOT EVERY ONE OF THOSE! EVERY ONE! Those were the important lines, for heaven's sake.
The commentaries on China, natural gas, autos and natural-gas turbines were actually better than I thought -- "anti-disappointing.​" The trucking commentary was amazing. The aerospace commentary was fabulous -- especially important, given the recent closing of the Transdigm fastener business.
Individual commentary for individual markets was even better: Higher oil prices mean more new planes that are built with fuel-efficient aluminum; worries about the environment fueling a return to more recyclable aluminum cans; CAFE standards helping auto production; the chaos of nuclear power driving increased demand for gas turbines, augmented by the low cost of natural gas. Every bullet point was hit. And improved upon.
So I kept searching and searching. Yes, there was a cash flow number that was negative that I didn't like, but it was a past-tense number that won't be the case going forward. There were some small currency issues, but I mean really small. Brent crude hurt a bit, but don't look now at what's happening with that fuel.
All of these together, if you add them all up, don't even offset the good news in Chinese growth. All of them together!
Plus, anyone who has followed Alcoa in China knows that Alcoa is the solution to one of the country's biggest and most vexing problems -- smelting pollution. If China wanted to clean its air substantially, it could just import from Alcoa. But if you read between the lines, you can see that politically it would be very difficult to close all the high-cost, dirty, offending smelters without creating a level of unemployment that the government doesn't find tolerable. My betting, though, is it will have no choice and the game will go to Alcoa.
Sure, someone can say that the supply-demand imbalances aren't perfect. To quote Kleinfeld: "The picture here basically hasn't changed. I mean, you see on the China side a slight deficit of 700,000 tons, and you see on the Western side a slight surplus of 945,000 tons. So that's pretty much unchanged and pretty much in balance." I would love to have seen that reversed. But if you look at individual premiums paid in individual markets, there are imbalances galore that are positively accruing for Alcoa.
In truth, the only thing that was disappointing was that Kleinfeld left out the iPad. He left out how much business Alcoa is doing in tablets, as Steve Jobs loves the way aluminum feels on the back of the tablet, and Alcoa has the order. But we all know how much Jobs hates letting anyone to talk about orders to Apple (AAPL), so maybe the same gag rule applies to Kleinfeld.
So I come back to motivation. Was it urban legend that determined how "bad" Alcoa was? Did shorts "influence" the commentary?
Maybe.
But here's what I think happened. People didn't do jack for homework. They didn't examine it. They didn't go line by line. They didn't even know what they were looking for. They affixed "disappointing" to the headline, and it stayed.
Conference calls aren't like baseball games. You don't have a winner and a loser. But they aren't plays or movies, either, where it is nothing but subjectivity. Conference calls are attempts by management to talk about what goals were met and what goals weren't and to give a vision of the future.
In that sense, this management delivered a victory, not a defeat. You could have just as easily affixed "better than expected" to this quarter. And I certainly would have done that if I were writing the headline.
Then why did the stock go down?
I can give you several answers. One, it happened to report on a day when Goldman Sachs (GS) pricked the commodity bubble, although there has not been an aluminum bubble. Two, the stock had been one of the best performers in the Dow Jones Industrial Average ($INDU), up 16% going into the quarter, and we were in the midst of a correction. Three, there is a growing consensus -- NOT BUTTRESSED BY ALCOA -- that the world's economic engine is slowing down. And, finally, Alcoa has disappointed before, and people wanted to see an amazing quarter, with earnings maybe 3, 4 or 5 cents better -- something that was never really possible this quarter, given all of the moving parts and new plants that are opening.
Oh, and the "disappointing" revenues? What a joke! Do you think this is Cisco (CSCO) or something, with dozens of revenue models out there? Alcoa failed to beat a straw man of revenues. 
You know what should have happened? Alcoa should have been bought, not sold. It should have been up, not down.
And there's not only nothing wrong here, but if I could wave a wand and come up with a new term, I would say that Alcoa "appointed," which is the polar opposite of "disappointed." Owing to the homework I do, and the work I have done on so many quarters, I can tell you that "appointing" would have been the better prefix to the earnings Alcoa announced Monday night.
At the time of publication, Cramer was long Alcoa.
Jim Cramer is co-founder and chairman of TheStreet. He contributes daily market commentary for TheStreet's sites and serves as an adviser to the company's CEO.
Follow Cramer's trades for his Charitable Trust.
Related Articles
DATA PROVIDERS
Copyright © 2014 Microsoft. All rights reserved.
Fundamental company data and historical chart data provided by Morningstar Inc. Real-time index quotes and delayed quotes supplied by Morningstar Inc. Quotes delayed by up to 15 minutes, except where indicated otherwise. Fund summary, fund performance and dividend data provided by Morningstar Inc. Analyst recommendations provided by Zacks Investment Research. StockScouter data provided by Verus Analytics. IPO data provided by Hoover's Inc. Index membership data provided by Morningstar Inc.
ABOUT
Top Stocks provides analysis about the most noteworthy stocks in the market each day, combining some of the best content from around the MSN Money site and the rest of the Web.
Contributors include professional investors and journalists affiliated with MSN Money.
Follow us on Twitter @topstocksmsn.