Inside Wall Street: Catch FedEx as its stock drops
A major streamlining move is due as the global transport giant faces headwinds.
FedEx (FDX), the usually high-flying, first-class achiever on Wall Street, is now flying economy -- one analyst aptly noted -- as the company prepares to navigate some stormy weather ahead.
Predictably, FedEx's shares have lost altitude, as some jittery investors rush for the exits.
But it would be a mistake to get scared away by the stock's downturn. Some pros see the drop as an enticing opportunity to reap long-term gains, confident that FedEx will regain its bearings. Over the near term, as analysts point out, huge demand for the new iPhone5 should boost revenue.
The stock has dropped to $84 a share from $96 in less than two weeks. This followed a reduction in revenue and earnings guidance for 2013, even as FedEx reported better-than-expected​​ results in its fiscal first quarter ended Aug. 31, 2013.
The uneven economic recovery is what worries management about 2013. Next month the company is expected to unveil "significant" steps in cost-cutting targets and streamlining of operations. The changes are expected to help offset possible declining demand due to an uncertain economy and trading down by some major customers to lower priced "economy" products.
"What investors will see in October is going to be a complete network redesign, with a decreased emphasis on aircraft assets and greater use of truck (domestic) and forwarding (international) networks,"  says Jeffrey A. Kauffman, analyst at investment firm Stern Agee. The aim will be to increase over the long run FedEx's "market presence and margins, as well as improve return on investments." Kauffman rates FedEx a "buy" with a 12-month price target of $115 a share, down from his earlier price goal of $120.
Analysts have adjusted their earnings and revenue estimates and price targets to reflect management's revised downward forecasts for next year. Even so, a number of them have reiterated their bullishness towards the stock. FedEx provides services in more than 220 countries, so it is a big indicator of business activity and economic growth in the U.S. and abroad.
While the U.S. and global economies remain weak, S&P Capital IQ expects to see improvement over the next 12 months. "We believe an improving U.S. and global economy would lead to increased volumes across FedEx's entire network," says S&P analyst Jim Corridore, who reiterates his "strong buy" recommendation on the stock with a price target of $122 a share.
So confident is Corridore about FedEx's growth potential that he raised his earnings estimate for fiscal 2014  to $8.02 a share from $7.25, way up from his estimated fiscal 20013 forecast of $6.50. FedEx earned $6.41 in fiscal 2012.
Corridore's high target of $122 a share is near the middle of the company's 10-year historical range. With its expected new cost-savings program, FedEx "should be able to improve operating margins with cost cuts and more efficient use of its assets," says Corridore. He also believes stronger-than-expect​ed demand for iPhones could also aid near-term revenues.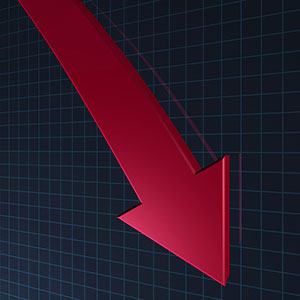 Another potentially big booster for FedEx would be the increased enthusiasm among investors for logistics stocks when signs of an economic improvement become more concrete, says Corridore.
Over the long term, S&P expects FedEx earnings to beat expectations. Since "we believe that earnings per share will increase faster than the overall market in the next three to five years, we think the shares deserve to trade at a premium valuation to the S&P 500," says Corridore.
So although FedEx may have to "fly economy" over the short run because of market challenges, Brandon R. Oglenski, analyst at Barclays Capital, still rates the stock as "overweight" as this "best North American operator continues to improve." The upside case for FedEx assumes a 3% increase in its express and ground package volumes relative to Barclays' current estimates, Oglenski concludes. 


Gene Marcial wrote the column "Inside Wall Street" for Business Week for 28 years and now writes for MSN Money's Top Stocks. He also wrote the book "Seven Commandments of Stock Investing," published by FT Press.


Biggest problem is customers are using the 2-3 day shipping service for small packages to save money over the overnight charges.  Cutting jobs, selling some unused assets and reorganizing the platform will take some time but FedEx is the best when it comes to adjusting and improving.  1st quarter for 2013 will show improvement.

LOL............they are about to lose one of their largest accouts, they had to raise their prices 3 times last year, and so far this year they've just recently given dire profit warnings!
With all stocks being overpriced by at least 50%, I'm sure this this editor and MSN would be more than happy if some sucker would come in and buy their overpriced stocks off of them................​can you say DUMP ASAP!

Oh, Please! Yeah, catch FedEX as the price for crude (remember gasoline and diesel?) heads to $140.00 bucks per barrel. FedEX cannot control the costs to operate their trucks, and what happens when shiipping and delivery costs exceed the value of what you are buying? Yeah, buy FedEX 'cause Wall Street says to.

The real problem for FedEx is cutting costs in the wrong places. For example, on top of have thousands of untrained inexperienced, but cheaper, Kinkos employees accepting and screwing up FedEx shipments, FedEx also turned most FedEx stores into "FedEx Kinkos" stores, replacing trained and experienced staff with cheaper Kinkos employees.

Kinkos is not FedEx and will never be FedEx, even with the new "FedEx" signs and paint job. Having Kinkos underpaid and under-trained staff as the face of FedEx is the doom of the entire company.


Are you sure you want to delete this comment?
DATA PROVIDERS
Copyright © 2014 Microsoft. All rights reserved.
Fundamental company data and historical chart data provided by Morningstar Inc. Real-time index quotes and delayed quotes supplied by Morningstar Inc. Quotes delayed by up to 15 minutes, except where indicated otherwise. Fund summary, fund performance and dividend data provided by Morningstar Inc. Analyst recommendations provided by Zacks Investment Research. StockScouter data provided by Verus Analytics. IPO data provided by Hoover's Inc. Index membership data provided by Morningstar Inc.
ABOUT
Top Stocks provides analysis about the most noteworthy stocks in the market each day, combining some of the best content from around the MSN Money site and the rest of the Web.
Contributors include professional investors and journalists affiliated with MSN Money.
Follow us on Twitter @topstocksmsn.