When the oil boom turns to bust
New sources of supply in the US and overseas will inevitably take a toll on the market.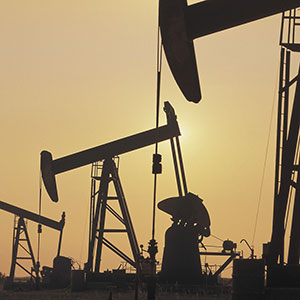 By Dana Blankenhorn
The present recovery is fueled by, well, fuel.
Fracking has uncovered huge pools of oil in Texas, Ohio and North Dakota, creating an economic boom in those places that has trickled down to the rest of the country.
A Texan may have no more incentive than an Arab to give you a better price on his oil, but he does spread the wealth around, as I saw on a recent trip to Kingsville for my daughter's graduation (TheStreet).
But every oil boom carries within it the seeds of its own destruction.
I have seen this movie before.
After leaving Houston for a daily newspaper job in 1981, I returned in 1984 to see the boomtown I had known transformed into something out of the Great Depression. Billboards advertised churches, roads were empty and buildings see-through. Friends who had graduated from Rice University with high hopes a few years before were taking blue-collar jobs from which they would never recover.
What caused that bust was a precipitous fall in oil prices, begun by Fed Chairman Paul Volcker's tightening of the money supply to choke off inflation. President Reagan also had the Saudis open their oil spigot wide, causing Russian commodity prices to crash and leading to the victorious end of the Cold War.
The cause this time will be different, but the result could be the same.
Renewable energy doesn't look like much right now. It may replace just 1% of demand this year. But it's in the nature of technology that 1% quickly becomes 2%, 2% becomes 4%, and 4% becomes 8%. Even if you think solar and wind energy are government-created frauds -- and financiers no longer think that, as Gigaom's Katie Fehrenbacher notes -- efficiency isn't. Getting more work from less fuel, over time, means less demand.
So what happens then? The high-cost streams are priced out of the market first. Canada's "oil sands" (formerly the Alberta tar sands), deep fracking and deepwater drilling cost more than re-tapping fields in Arabia and Iraq, or fracking for gas closer to markets in Europe and China.
Environmentalists may smile over this, but there's an economic knock-on effect as well. When prices fall permanently, it means the value of "proven reserves" goes down. That makes production loans harder to get. People start losing money. There's a negative wealth effect across the oil patch. That was what I saw in my 1984 visit to Houston.
There was a price collapse quite recently in the natural gas market, although through careful management -- and no small amount of flaring in the Bakken -- the crash in prices there was reversed last year. Prices are now approaching $4/mcf, and CME Group (CME) futures contracts show this firming through year's end.
The oil industry has found many ways to manage falling prices over the last few years, but once the value of reserves starts to drop the retreat could become a rout.
If what's in the ground is seen by a banker as being worth less than what you're pumping now, you're going to want to pump now. New fields in countries that haven't seen an oil boom before are going to be exploited, regardless of price.
All this will take careful political and financial management, over several years, to work through. That time will be called a recession.
But when I returned from my Houston trip in 1984, I found that my new home in Atlanta was seeing a great economic improvement, a real recovery based on its status as a trading center and airline transfer point.
For investors, this means you shouldn't become wedded to your energy investments, especially in U.S. exploration companies that based their valuation, in part, on proven reserves. Make sure you're diversified, even if your oil profits are gushing today. Don't get caught out when the boom inevitably turns to bust.
At the time of publication the author had no position in any of the stocks mentioned.
More from TheStreet.com
DATA PROVIDERS
Copyright © 2014 Microsoft. All rights reserved.
Fundamental company data and historical chart data provided by Morningstar Inc. Real-time index quotes and delayed quotes supplied by Morningstar Inc. Quotes delayed by up to 15 minutes, except where indicated otherwise. Fund summary, fund performance and dividend data provided by Morningstar Inc. Analyst recommendations provided by Zacks Investment Research. StockScouter data provided by Verus Analytics. IPO data provided by Hoover's Inc. Index membership data provided by Morningstar Inc.
ABOUT
Top Stocks provides analysis about the most noteworthy stocks in the market each day, combining some of the best content from around the MSN Money site and the rest of the Web.
Contributors include professional investors and journalists affiliated with MSN Money.
Follow us on Twitter @topstocksmsn.