GM loses big bucks on each Chevy Volt
The plug-in hybrid is too expensive for most Americans -- and for its manufacturer as well.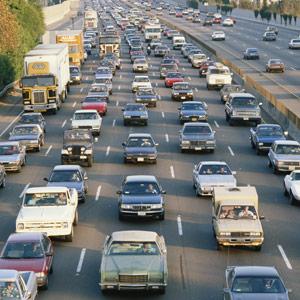 Updated: 2:51 p.m. ET.
General Motors (GM) loses as much as $49,000 on each Chevrolet Volt, according to Reuters, proving that the innovative plug-in hybrid is impractical and will probably never be more than a niche product.

The estimate from Reuters is hardly a shock. With a sticker price of $39,995, GM is asking people to pay BMW or Mercedes prices for a Chevy.

Those consumers who would buy such a vehicle are so passionate about doing right by the environment that they aren't deterred by such pedestrian issues as economics. Obviously, that's a small target market --  too small for GM to be able to make the Volt profitably. 

As Reuters noted, the Detroit car maker is basically giving the Volt away with deals that enable consumers to pay $5,050 to lease the vehicle -- which costs as much as $89,000 to produce -- for two years. GM will probably sell fewer than half of the 40,000 Volts that it had hoped to unload this year.

Lackluster sales have forced GM to idle the Detroit-Hamtramck assembly plant that makes the Volt for four weeks starting Sept. 17, according to media reports. Doug Parks, GM's vice president of global product program, told Reuters that the Volt will "eventually" make money but was vague as to specifics. That's probably because he isn't sure when this wondrous event will occur.
GM said this afternoon that the Reuters report was "grossly wrong." It says that estimates it costs $75,000 to make a single Volt, including development costs, is not accurate. It allocates development costs over the "lifetime volume" of the Volt, not across the current number of Volts sold.

GM can take solace in knowing that other electric vehicles are selling poorly as well.   According to the Detroit News, Nissan probably won't come close to meeting its 20,000 U.S. target for the Leaf this year because it has only sold 4,228 units so far, down 31.5% from a year ago. The Toyota (TM) Prius is the exception, but that vehicle has been around for more than a decade and, as Bloomberg News recently noted, also had a rocky history. 

As long as gas remains relatively cheap -- below $5 a gallon -- most consumers will take a pass on hybrids. The technology has a future, but it's unclear when its day will come. People who own Volts and Leafs should hold onto them. Given their limited production runs, these vehicles will surely be collector's items in the coming decades.

Jonathan Berr does not own shares of the listed stocks. Follow him on Twitter@jdberr.




So GM loses 'Big Bucks' on each Chevy Volt - about $50,000 to be exact.
Take note people,  this is one very small example of the bill of goods Obama is trying to sell everyone.  And if he doesn't manage to 'sell it',  he's gonna cram it down our throats if he gets the chance.
Remember that 781 billion dollar bailout? ... A chunk of that went to GM,  and this what they go and do with it.   They are also messing with ill-fated wind energy,  such as with that Solyndra operation.   ,  After receiving a half billion dollars of taxpayer money,  Solyndra is now out of business.
Soon the United States of America will be bancrupt and  'out of business'. 

one of the most overlooked and underreported things is the electric costs.GM spend heavily on commercials touting how the owners never buy gas, but no one says how much higher their electric bill is. I'll bet most dealers don't tell them either. What is GM going to do after these come off lease? There is zero interest in the Volt new, I can't imagine that there will be any appreciable used car demand for this VOLT boondoggle. A few will end up in collectors hands, and museums. The rest will languish on
used car lots forever?

Like all conservative commenters, idiocy is the litmus test for entering into that very non-exclusive club, of which most CEO's belong, and all neo-con politicians and their backers and apologists.
A simple calculation shows your idiocy. Given Reuter's numbers as though true (I have my doubts), GM has sold 21,000 cars, and Reuters calculated each car allocates the full investment costs. So 21,000 x $90,000 means that GM's investment was approximately $1.8B. Given Reuter's calcs then, the first Volt off the assembly line cost $1.8B dollars to produce. That is the neo-cons' version of truth. 
After two cars are built and sold, each Volt will be allocated the total investment, so each car cost $900,000,000. Wow, that is a big loss!
After ten Volts are sold and all investments are allocated to the ten cars, the price per Volt drops to a measly, $180,000,000. 
I could go on, but I'm sure I've already gone way past all neo-cons' intelligence.  Gross stupidity  of the neo-cons. It is impossible to underestimate the neo-cons' IQ. In mathematical terms (a little calculus), the limit of neo-con's IQ as the number of neo-cons' approach infinity is zero.
Are you sure you want to delete this comment?
DATA PROVIDERS
Copyright © 2014 Microsoft. All rights reserved.
Fundamental company data and historical chart data provided by Morningstar Inc. Real-time index quotes and delayed quotes supplied by Morningstar Inc. Quotes delayed by up to 15 minutes, except where indicated otherwise. Fund summary, fund performance and dividend data provided by Morningstar Inc. Analyst recommendations provided by Zacks Investment Research. StockScouter data provided by Verus Analytics. IPO data provided by Hoover's Inc. Index membership data provided by Morningstar Inc.
ABOUT
Top Stocks provides analysis about the most noteworthy stocks in the market each day, combining some of the best content from around the MSN Money site and the rest of the Web.
Contributors include professional investors and journalists affiliated with MSN Money.
Follow us on Twitter @topstocksmsn.