Lessons from Home Depot's China failure
It may be time for investors to think twice before they ascribe any kind of premium to companies that have trumpeted their success in building a presence in China.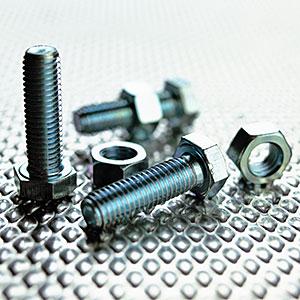 By
Suzanne McGee
It turns out the Chinese aren't very enamored of the concept of "do it yourself. Indeed, it seems they much prefer the idea of "do it for me."
At least that's the explanation put forth by a
Home Depot
(
HD
) spokesperson in the wake of the company's announcement last week that it will shut its seven remaining superstores in
China
.
While millions of Chinese are making the leap into the middle class and many are becoming homeowners each year, they just aren't thrilled at the idea of having to install their own kitchen counters or bathroom tiles. And that's despite the fact that a typical newly built Chinese apartment is little more than a shell, with windows and a door but little else in the way of amenities. A new buyer may have to install basic flooring, appliances and even interior doors.
It's logical that
Home Depot
assumed the Chinese would stampede toward their superstores even more eagerly than their American counterparts, but it's been tough to convert browsers to buyers.
Solving the conundrum has been tough for centuries. (Back in the early 19th century, the British resorted to military force to get them to buy opium -- at least at first -- in order to generate the silver that the Brits needed to pay for all the silk and fine china that newly affluent Victorians adored; the shadow of the Opium Wars still hovers over diplomatic relations with China today.)
For decades, during Mao's rule, the Chinese market was closed to foreign goods. But since Deng Xiaoping declared that getting rich wasn't incompatible with a Chinese view of communism, Western companies have been seeking and sometimes finding ways to profit from China once more.
Walk into a shopping mall in Shanghai these days and you'll see far more fashion-conscious consumers than you can find anywhere except a handful of avenues in Manhattan or Paris; velvet ropes help those waiting for an evening meal at Papa John's pizza restaurants to stay in line.
But turning Chinese consumers into profits for investors is still tricky -- and apparently becoming increasingly tough as the Chinese economy's growth rate slows.
Wal-Mart
(
WMT
) has been on a tear in China for more than a decade, with the country's billionaires snapping up big-screen TVs and massage chairs at Sam's Club locations and factory workers dropping by to purchase hairy crabs in the food department and sheets for their dormitory beds. But now, the retailer appears to be paring its expansion plans, telling The Wall Street Journal that it would open only half as much square footage of new space as originally planned this year.
Some companies do seem to be well positioned to survive the dual challenges of navigating China's consumer marketplace.
Yum! Brands
(
YUM
), for instance, is renowned for opening new KFC restaurants in China at the rate of one a day. It helps that even if China's growth remains stuck below 8%, consumers are likely to continue eating out, even if they steer clear of buying new apartments at hefty prices.
Another reason to hang on to Yum's stock is that it hasn't simply assumed that Chinese consumers will flock to its Pizza Hut and KFC restaurants simply because they are trendy. Rather, it has adapted its menu to local tastes and even renamed the Pizza Hut franchise with words meaning "Must Succeed Customer" -- a "good luck" moniker instead of one denoting a lower-class form of residence (a hut) and a foreign food with no connection to China (pizza).
Still, even some of the companies that have been very successful of late in selling their products to Chinese consumers, such as cosmetics giant
Estee Lauder
(
EL
) and watchmaker
Fossil
(
FOSL
) -- the latter has said about a third of its sales take place in China -- are spotting road bumps ahead. Both of these companies recently warned their investors that slower growth rates in China will mean trouble for their own revenues and earnings beginning in the current third quarter of 2012.
It may be time for investors to think twice before they ascribe any kind of premium to companies that have trumpeted their success in building a presence in China. It's still dismayingly easy for companies like Home Depot to miscalculate demand for their goods or services, or to err in gauging the social or cultural context in which they are doing business when they move to China.
Mattel
(
MAT
), for instance, misjudged the willingness of Chinese parents to spend heavily on plastic dolls and related toys; it turns out that parents of only children would rather that their little girls spent their time with more educational toys or activities. Mattel closed down its Barbie-brand store in China 18 months ago and is now developing more educational toys for the Chinese market.
The dream of selling one of something -- anything -- to the billion plus Chinese consumers is alive and well, of course. But it comes with plenty of risk attached, and as China grapples with the fallout of the global slowdown, this would seem to be a good opportunity to remember that.
Home Depot plans to forge ahead with plans to open a range of specialty shops in lieu of those now-closed supercenters, and perhaps this time it will work. But when it comes to rewarding the company with a premium valuation, it's better to wait for evidence that the fresh concept is working, rather than simply get excited by the raw demographic data.

Suzanne McGee is a columnist at The Fiscal Times. Subscribe to The Fiscal Times' free newsletter.
More from The Fiscal Times
DATA PROVIDERS
Copyright © 2014 Microsoft. All rights reserved.
Fundamental company data and historical chart data provided by Morningstar Inc. Real-time index quotes and delayed quotes supplied by Morningstar Inc. Quotes delayed by up to 15 minutes, except where indicated otherwise. Fund summary, fund performance and dividend data provided by Morningstar Inc. Analyst recommendations provided by Zacks Investment Research. StockScouter data provided by Verus Analytics. IPO data provided by Hoover's Inc. Index membership data provided by Morningstar Inc.
ABOUT
Top Stocks provides analysis about the most noteworthy stocks in the market each day, combining some of the best content from around the MSN Money site and the rest of the Web.
Contributors include professional investors and journalists affiliated with MSN Money.
Follow us on Twitter @topstocksmsn.