New York asks phone makers to do NYPD's job
The Attorney General wants Apple, Google and others to install precautions to deter smartphone theft, but retrieving stolen devices is the real issue.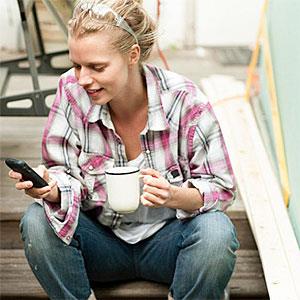 By Mike Schuster
In recent years, reports of stolen smartphones have surged. As of last November, it's estimated that as many as 113 smartphones are lost or stolen just in the United States every minute. The problem has gotten so bad that New York City actually saw its first uptick in crime in the last two decades due to the numerous theft reports -- and Gotham is all the way down at number nine in the top-10 worst U.S. cities for smartphone thievery. (Way to go, Philly!)
In light of all the snatched Droids (GOOG) and iPhones (AAPL), New York Attorney General Eric Schneiderman has called upon Apple, Google, Microsoft (MSFT), and Samsung (SSNLF) to increase preventative tactics to reduce crime on the streets. (Microsoft owns and publishes Top Stocks, an MSN Money site.)
In a press release this week, Schneiderman pulled no punches on who he believes needs to step up. "The companies that dominate this industry have a responsibility to their customers to fulfill their promises to ensure safety and security," he said, adding, "This is a multi-billion-dollar​ industry that produces some of the most popular and technologically advanced consumer electronic products in the world. Surely we can work together to find solutions that lead to a reduction in violent street crime targeting consumers."
And if that wasn't enough to light a fire under their keisters, Schneiderman insinuated a disincentive for the tech giants to retrieve stolen smartphones. "I would be especially concerned if device theft accrues to your financial benefit through increased sales of replacement devices."
While the fact that the New York Attorney General appears to be looking out for past and future victims of theft is certainly admirable, it's rendered almost completely moot considering not only how many "Find my Phone"-type apps exist, but how most police departments drag their flat feet when it comes to retrieving stolen phones.
First off, let's look at these locator apps themselves. Find My iPhone and Find My Phone already exist as default software for the iPhone and Windows Phone, and Android has a wealth of third party apps like Android Lost, Where's My Droid, and Plan B to track and remotely lock or wipe devices. So, preventative software exists and is readily available for users to install.
On top of this, Verizon (VZ), AT&T (T), Sprint (S) and T-Mobile (TMUS) all maintain a database of stolen phone serial numbers and will not activate a device that matches one of those numbers. Of course, this registry does not exist for non-U.S. carriers, which allows for international black markets to still benefit from stolen phones and is one of the matters that Schneiderman calls the tech giants out on.
But wait a sec, what about the men and women in blue? Don't they go searching for the stolen phones when GPS tracking information is available?
Nope. Not always.
In a major metropolitan city like New York, chasing after a stolen smartphone ranks somewhere between investigating a car alarm and getting a cat down from a tree on a precinct's priority list. (Anyone who's had a car radio stolen in Brooklyn -- like myself, three separate times in as many years -- already knows how motivated a cop can be with stolen electronics.)
A year ago, Berkeley Police Review vice chairman Michael Sherman put it bluntly: "If your cell phone was stolen or my cell phone was stolen, I don't think any officer would be investigating it. They have more important things to do."
He's not wrong. Barely a month goes by where we don't read an account of how a victim of theft has to go full-vigilante after cops refuse to investigate a stolen smartphone, even when a blinking red dot on a Google Map -- courtesy of a pre-installed smartphone tracker -- is staring at them right in the face. It's one thing to feel helpless and hopeless in the wake of a crime, it's quite another to feel like you have no other choice but to enter a potentially lethal situation and face an attacker because authorities refuse to help.
Of all people, the Attorney General of New York should already know there is absolutely no way to fully prevent the theft of expensive electronics. If a mugger sees a shiny, glowing screen in the hand of someone physically unimposing or simply not paying attention, he's going to take it. Apple, Google, Microsoft, and Samsung all have software available to track, wipe, and/or disable a device should this occur, and the major carriers have serial numbers on hand to prevent someone else from activating it on their networks. Beyond that, there isn't much more that can be done on the tech side.
But there's a hell of a lot more that can be done on the municipal side.
More from Minyanville

The premise of your article as well as your conclusion are patently false.  Phone and phone OS manufacturers have had the technology to 'brick' a stolen phone for decades, but refuse to do so at the request of the mobile operators who gladly accept these stolen devices back into their networks.  Make the phones useless after theft and theft disappears.  Funny how that works.
Are you sure you want to delete this comment?
DATA PROVIDERS
Copyright © 2014 Microsoft. All rights reserved.
Fundamental company data and historical chart data provided by Morningstar Inc. Real-time index quotes and delayed quotes supplied by Morningstar Inc. Quotes delayed by up to 15 minutes, except where indicated otherwise. Fund summary, fund performance and dividend data provided by Morningstar Inc. Analyst recommendations provided by Zacks Investment Research. StockScouter data provided by Verus Analytics. IPO data provided by Hoover's Inc. Index membership data provided by Morningstar Inc.
ABOUT
Top Stocks provides analysis about the most noteworthy stocks in the market each day, combining some of the best content from around the MSN Money site and the rest of the Web.
Contributors include professional investors and journalists affiliated with MSN Money.
Follow us on Twitter @topstocksmsn.