Rosneft: Russia's energy giant is one to ride
Its newly expanded deal with Exxon shows how mighty it's getting.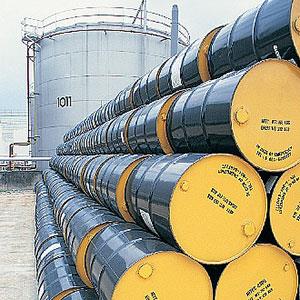 By Aaron Levitt

The Arctic Circle truly is one of the last frontiers for energy exploration. Blessed with an abundance of hydrocarbon resources, the region has the potential to become a game-changer for the industry as energy demand grows unabated. 
However, many of the efforts to tap the Arctic's estimated 90 billion barrels of crude oil and 47.3 trillion cubic meters of gas have come up short. 
That is, unless you're partnering with a Russian energy giant.
Building on the back of the 2012 joint venture, U.S. giant Exxon Mobil (XOM) and Russian state-backed Rosneft (RNFTF) have unveiled a new set of deals, according to Reuters, which expand their exploration territory there by more than six-fold. These deals, along with potential working agreements in Alaska, have the capacity to help unleash the enormous resource potential in the Russian Arctic.
For investors, the stronger joint venture underscores Exxon's continuing leadership role in the energy sector. For Rosneft, the deal could be the foundation for building the next foreign super-major.
Last summer's $3.2 billion deal (see InvestorPlace) between the two companies allowed Exxon to tap nearly 9 billion barrels of oil equivalent (BOE) in Russia's Kara Sea. At the same time, Rosneft gained access to projects all across North America -- including fields in West Texas, Alberta and in the Gulf of Mexico. All of which fall under the category of hard-to-recover reserves. At the time, it seemed like a landmark proposition.
Well, it doesn't hold a candle to the pair's latest agreement.

Exxon in Siberia, Rosneft in Texas
The expanded contract will give Exxon the capability to more than double its exploration area in the Kara Sea, while adding areas in the Laptev, Barents and Chukchi seas. The world's largest energy firm will now be able to explore an additional 395,383 square miles off Russia's frigid northern coast. The new territory includes water depths ranging from around 30 feet to more than 6,000 feet.
Although Rosneft has agreements with other companies to explore its Arctic, the other deals pale in comparison to the area that Exxon now has access to -- by a big margin.
On the flipside, Rosneft will continue to gain technical expertise on how to recover shale and unconventional resources from Exxon. The expanded JV will give the Russian firm access to several additional projects in Texas and Canada, while providing the company an option to take a 25% share in the Point Thomson project,  a gas condensate deposit, on Alaska's North Slope. Condensate is critical to the oil sands industry because it thins out the bitumen and allows it to be pumped through pipelines.
Also partners at the Sakhalin-1 project on Russia's Pacific coast, the pair agreed as well to study opportunities to export that field's natural gas production to Asia via liquefied natural gas (LNG). That includes the possibility of constructing a liquefaction plant to cool the fuel for tanker travel.
While full production from Russia's frozen seas is still far in the future, the potential is a huge game-changer for the two companies.

Great for Exxon, better for Rosneft
Like many other major integrated oil companies, Exxon is under pressure to add to its current reserves and production numbers. The company's output slid 5.2% to 4.29 million BOE per day for its latest earnings release. This is now the sixth straight quarter of declines, the longest such streak in more than 13 years.
So for Exxon, the ability to have access to 90 billion barrels is certainly warranted and highlights the company's "forward thinking" nature of tapping assets before everybody else. Overall, investors should be pleased with the partnership.
However, the big winner could be investors who bet on Rosneft.
Aside from the fact that it now has the ability to frack Russia's vast tight oil deposits via the partnership, it's quickly becoming a force to be reckoned with in the energy industry. In addition to its tie-up with Exxon, Rosneft has partnered with Norway's Statoil (STO) and Italy's ENI (E) to develop offshore oil and gas. All of these deals provided much-needed cash flow and production potential, and they guarantee Rosneft will hit Arctic gold no matter what.
At the same time, in the Alaskan Arctic, Royal Dutch Shell (RDS-A, RDS-B) continues to struggle with poor weather and various regulatory hurdles. Let's face it, Russia isn't going to subject the wells to the same kind of environmental scrutiny as the U.S. does. The expanded drilling JV also opens up more of the Arctic and increases the chance that Exxon and Rosneft will strike pay-dirt before their competitors.
Then there's Rosneft's buy-out of TNK-BP to consider.
After spurning BP (BP) from its Arctic waters, which paved the way for Exxon's partnership, Rosneft struck a deal last year to buy Anglo-Russian oil company TNK-BP (see InvestorPlace) from its joint owners for $55 billion. After the TNK-BP acquisition, Rosneft will become the world's largest listed oil producer, with hydrocarbon production of 4.6 million BOE per day. That's more than any other global giant, including current production leader PetroChina (PTR).
Putting it another way, Rosneft's output would exceed that of every Middle Eastern country except Saudi Arabia.
All in all, Rosneft is quickly becoming a global powerhouse, and the expanded partnership with Exxon could mean Russia's business climate is finally changing. Investors may want to roll with those changes and bet on the Russian energy champion.
As of this writing, Aaron Levitt is long RDS-A and RDS-B.
More from InvestorPlace


Sure, give away our technology to the Russians! These are the same folks who turn off Poland's gas (and other countries) because they didn't vote at the UN in line with Russia. Since when did we start trusting Russia? Have you never learned from history? Or have you merely lost your minds, Exxon? This is disgusting. Small wonder that the Democrats want to tax your foreign monies.


Most of any Secrets about drilling or extraction of gas and oil from some of the harder to get areas or harsher climates...Are done much of the time by Oil/gas "services"...Like TransOcean, Shlumberger(sp) or Haliburton...Or other "speciality services" operations that are smaller Companies, but are very good at what they do....The sharing of secrets, is old style propaganda...?
Doesn't really fly in today's REAL WORLD...
They are all out to "make a buck." 

Here's the thing a lot of people don't always grasp...Many or Most of the the Big Oil and or Energy Companies are NOT American companies and are either International or Foreign Nationals...
Many of them operate in Country or "mostly offshore" in American or U.S. controlled waters....
Plus everywhere else in the World.

If you want to live your dreams like I'm living mine go to the website Traders Superstore, I believe you can just Google them and find them. These guys will teach you how to trade and you can make all the money you need to in order to live a great lifestyle. Then move to Thailand like I have from Florida and really enjoy yourself like I am. The Internet here in Thailand works great for trading! Plus you can't beat the women.
Are you sure you want to delete this comment?
DATA PROVIDERS
Copyright © 2014 Microsoft. All rights reserved.
Fundamental company data and historical chart data provided by Morningstar Inc. Real-time index quotes and delayed quotes supplied by Morningstar Inc. Quotes delayed by up to 15 minutes, except where indicated otherwise. Fund summary, fund performance and dividend data provided by Morningstar Inc. Analyst recommendations provided by Zacks Investment Research. StockScouter data provided by Verus Analytics. IPO data provided by Hoover's Inc. Index membership data provided by Morningstar Inc.
ABOUT
Top Stocks provides analysis about the most noteworthy stocks in the market each day, combining some of the best content from around the MSN Money site and the rest of the Web.
Contributors include professional investors and journalists affiliated with MSN Money.
Follow us on Twitter @topstocksmsn.