Does Mark Zuckerberg have his mojo back?
Facebook scores a much-needed vote of confidence from its CEO, whose first public remarks in months halt a share price slide.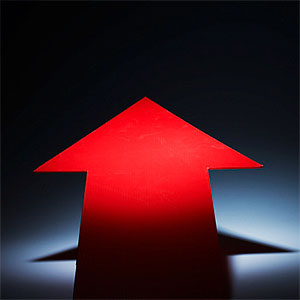 "They're calling it the Mark Zuckerberg bump," says Jessica Guynn at the Los Angeles Times.

On Wednesday, a day after Zuckerberg made his first public comments since the company launched its disastrous IPO in May, Facebook's (FB) share price climbed more than 7% to close at $20.93. The gains continued Thursday.

While the stock is still 45% below the IPO price of $38, it was a rare good day for Facebook, which has been plagued by concerns that it doesn't have a model for sustainable revenue growth.

Investors described Zuckerberg, who delivered his remarks before an audience at the Tech Crunch Disrupt convention in San Francisco, as "calm, cool, and collected," which gave the beleaguered company a badly need jolt of confidence. 
Are Zuckerberg and Facebook back?
Yes. He hit all the right notes: Zuckerberg "decisively mastered his first Q-and-A session" since the IPO, says Carl Franzen at Talking Points Memo. He is keenly aware of Facebook's need to transition to smartphones, admitting that the company's "biggest strategic mistake" was wasting two years trying to code its app with a homegrown programming language. He also piqued the curiosity of investors with his references to Facebook's search tool, which attracts a billion queries a day even though, in Zuckerberg's words, the company is "basically not even trying." And by addressing the company's concerns "confidently" and "candidly," Zuckerberg showed he knows how to usher in future monetary success. 

No. Actions still speak louder than words: Sure, "Zuckerberg gave the impression of a leader who knew what had gone wrong and was confident about his next moves," says Erik Sherman at CBS News. But "confident talk from chief executives is about as plentiful as CEOs themselves." Facebook's smartphone conundrum remains the same: "Ads are tough" to fit on a mobile screen, and "if people dislike the ads enough, [including them] could be counterproductive." Facebook's stock price will "likely shoot down again the minute it becomes clear that wishful thinking isn't rapidly turning into fact."

But for investors, words do speak loudly: "The market's strong response to Zuckerberg's talk shows that he can" at least "affectperceptions of the future outlook," says Matthew Yglesias at Slate. Of course, "delivering future profits and delivering optimism about future profits" is different. But perception matters. Just look at investor-favorite Amazon, whose value on the stock market is a "crazy-high 314" times its actual profits. Any "shift in sentiment is enormously important" -- if not for a business' future profits, than at least for its current stock price.
More from The Week

Mojo? What mojo? 
Let's see...a pimple faced
20-something-year-ol​d
that never had a real job from a well-to-do family stole an idea from somebody else, made FB out of it, and then tried to steal from his friend who helped him start up FB. Now, he is trying to steal from the public by going public with a company that has never made any real profit.
And as they try to monetize the site, it becomes more and more annoying ("one trick to a tiny belly!") and the fad passes. 
Again I ask, what mojo?

He is a liar, thief, dork and very unprofessional. Facebook is for losers and tweenagers starving for attention. Nothing more than a pathetic fad that cant go away fast enough. Cant wait for Facebook and the Kardashians to both die. As a fellow Jew...I am embarassed for our creed. He is a walking stereotype.

Are you kidding me? Zuckerberg looked like a deer caught in the headlights of the head-on. First, Wall Street (who will not have a botched IPO attached to its soaring list of hopium gone bad), will do everything it can to force the product down the throats of the idiot investor. Second, the trades, who don't want yet another tech bubble on their watch have taken over the show from Zuckerberg. Zuckerberg was just reading from the prepared script, or else. If Wall Street and the industry want Facebook attached to the hip of mobile then "thy will be done" even though Zuckerberg said it couldn't without major software re-development (as in "re"). Remember? Zuckerberg didn't master the Q & A. It was a rigged audience. He was mastered by the Q & A. The kid wasn't even allowed to wear a coat and tie. Zuckerberg was told to look like a fool buzzed on too much caffine. My how the billionaires have fallen. 
Are you sure you want to delete this comment?
DATA PROVIDERS
Copyright © 2014 Microsoft. All rights reserved.
Fundamental company data and historical chart data provided by Morningstar Inc. Real-time index quotes and delayed quotes supplied by Morningstar Inc. Quotes delayed by up to 15 minutes, except where indicated otherwise. Fund summary, fund performance and dividend data provided by Morningstar Inc. Analyst recommendations provided by Zacks Investment Research. StockScouter data provided by Verus Analytics. IPO data provided by Hoover's Inc. Index membership data provided by Morningstar Inc.
ABOUT
Top Stocks provides analysis about the most noteworthy stocks in the market each day, combining some of the best content from around the MSN Money site and the rest of the Web.
Contributors include professional investors and journalists affiliated with MSN Money.
Follow us on Twitter @topstocksmsn.