Did Sandy offer a peek at peak oil?
Long lines and filling-station fisticuffs are rare in the US, but expect more fuel-related frustration if the US can't reduce its oil dependency.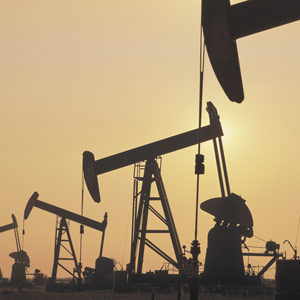 The gas shortages and long lines at the pumps in Superstorm Sandy's wake aren't just an echo of the oil and energy crises of the 1970s. We may be getting a sneak peek at life amid peak oil.
Peak oil -- the point where fuel companies reach the limits of their ability to extract oil, decreasing production and increasing prices -- has been in discussion since the mid-1950s and was a hot topic during the 2008 gas crisis. Yet seldom have Americans seen its potential impact beyond their wallets.
New York-area residents certainly don't need the likes of us telling them how bad it's been since Sandy devastated refineries and hampered transportation of refined gas from terminals that line the New Jersey Turnpike. It's rough out there. New Jersey Gov. Chris Christie began gas rationing, requiring vehicles with odd and even-numbered license plates to fill up on alternate days. At one point, Christie advised gas seekers to head south, as only 25% of stations north of Interstate 195 in North Jersey were still operating, as opposed to 90% south of that line. Altogether, AAA said only 40% of gas stations in New York city and its suburbs were operational last week.
Motorists have been waiting hours in line for gas. Some have been arrested for fighting or even attempting to stab other motorists on line. A man from Queens pulled a gun while waiting on a gas line in Brooklyn. Police in Brooklyn's Crown Heights neighborhood reportedly lost control of crowds, who refilled cans and sold them at the back of gas lines for up to $200.
To alleviate the situation, the federal government waived a ban on foreign tankers delivering gas to the region. New York Gov. Andrew Cuomo also waived a tax on tankers docking in New York Harbor, and tankers even made their way through the East River in recent weeks. The military brought 12 million gallons of gas and diesel fuel to New Jersey to dole out throughout the area.
"There should be a real change," Cuomo told the New York Post. "People should see it quickly."

They wouldn't be so lucky under peak oil. M. King Hubbert created the first model behind the theory in 1956 and predicted that U.S. oil production would peak between 1965 and 1971. Globally, he believed oil production would peak in 1995, which clearly didn't happen. The International Energy Agency says production of conventional crude oil peaked in 2006, though more optimistic estimates put peak oil somewhere around 2020.
That doesn't mean it isn't affecting us already. Economist Eric Janzen notes that, at one point, it used to cost oil companies $20 to $40 a barrel to get oil out of the ground. With Exxon Mobil (XOM) saying in 2005 that "all the easy oil and gas in the world has pretty much been found" and former Shell chairman Lord Ron Oxburgh warning in 2008 that "any new or unconventional oil is going to be expensive," minimal oil prices are going to start hovering around $70 a barrel.
The average price of a gallon of gasoline has already climbed from around $2 a gallon in 2005 to $3.46 a gallon this week. During the fuel crisis in 2008, that price peaked at an average of $4.05 a gallon and helped usher along a global economic downturn. It also decreased U.S. demand during the recession and increased America's appetite for fuel-efficient cars, natural gas and other alternatives.
While a diminishing supply of oil will undoubtedly jack up fuel prices and take its toll on suburban homes and the cars that sustain them, it would also impact the price of fertilizer, detergent, adhesives and just about anything made of plastic. All of it would become scarce and really costly.
That's not to say any of that's happening particularly soon. The Association for the Study of Peak Oil and Gas argues that the discovery of new oil is decreasing, but oil companies note that it's conventional oil that's getting hard to find. "Unconventional" oil, like that found in oil sands or oil shales that takes a whole lot more effort to extract, is actually getting more common.
The Bakken shale formation sitting beneath North Dakota, Montana and Canada's Saskatchewan and Manitoba provinces has been estimated to contain anywhere from 4 billion to 150 billion barrels of oil, though current extraction methods provide access to less than 10% of it. Oil sands just beneath Edmonton in Canada's Alberta province hold an estimated 175 billion barrels, making it the third-largest oil reserve in the world .
This particular breed of oil isn't easy to separate from the sand and water surrounding it and leaves huge waste pools in its wake, but the current state of gas lines in New York underscores the immediate demand. Even Royal Dutch Shell's head of U.S. operations, John Hofmeister, argues that the fuel prices of the last decade will cause unrest on par with the Rodney King riots in Los Angeles in 1992.

Granted, he said that so folks in the U.S. would let his company drill more and extract more oil from its shales and sands. But unless the U.S. can tamp down its demand through alternatives and conservation -- and do so quickly -- gas lines like those caused by Sandy can go from an anomaly and scare tactic to a regular reality. 
More from Top Stocks


Unconventional oil deposits have been know for 50 yrs.  Just way too expensive to produce compared to the easy extraction oil.  I've followed energy for 30 yrs so have seen the scope of fantasy.  Used to be reserves were based on several yrs of production.  Now they're based on "I think, estimates, wild assed guesses" and anything else someone can come up with depending on their agenda.  The reality is stark.  Oil is, and will be, ever more expensive to develop and in ever decreasing quantities.  I don't blame oil companies as they are simply supplying something we all want and, by the way, at less of a profit margin than many other industries. 
Right now, Americans are subjected to a list of people with agendas.  Most of all, we simply "can't handle the truth" as Jack said in the movie.  I don't blame politicians for the same reason.  Any politician who states the truth will lose every election.  Americans are a naive, simplistic people who are easily manipulated with the promises of riches in one form or another.  Adjusting to the reality of energy/climate change is going to be a most interesting ride. 

Well they have sort of succeeded in cutting US oil dependency. There is not to much except new on the road now that they've started on older vehicles: mine a 4cyl 1982 Toyota and a 4cyl 1982 Subaru; both got around 40 mpg and were not only reliable, they were paid off. They let me work part time and own a house. I drove maximum around 5K a year until I sold my house and got caught between house sale and job search. Now I am not even sure I still own them. Just check on the welfare and food benefit recipients. I am sure you will find some of us. Destitute, no personal possessions or home furnishings. The house sale money? It went to fund a non-successful employment search. The clincher came when I got told "full time job or welfare" - and this to get some sort of housing. I got to sleep in my car to keep my dog and cat. Never again will I go to the New York Department of Labor or the Unemployment Insurance division. Never.

What rubbish!  Demand has been in decline since 2008 but is there any mention of that in this piece of ill-informed garbage?  The Hubbert curve has been discredited for a long time now,  but not by Colin Campbell, the founder of this ridiculous association that purports to study peak oil and gas.  They've moved the supposed date that we will run out of oil so many times that they're stuck in a time warp.  There is a very simple reason for gas lines:  no power!  Without power, the refineries could not pump gas into tankers to deliver new supplies.  Without power, gas stations with full tanks could not pump.  This type of scare-mongering is tasteless and ignorant at best and MSN should be ashamed to publish it.  The facts are not even close to correct: there is no such thing as "a ban on foreign tankers delivering gas to the region."  The Jones Act restricts foreign-flagged vessels from carrying ANY cargo between US ports, not just gas.


Are you sure you want to delete this comment?
DATA PROVIDERS
Copyright © 2014 Microsoft. All rights reserved.
Fundamental company data and historical chart data provided by Morningstar Inc. Real-time index quotes and delayed quotes supplied by Morningstar Inc. Quotes delayed by up to 15 minutes, except where indicated otherwise. Fund summary, fund performance and dividend data provided by Morningstar Inc. Analyst recommendations provided by Zacks Investment Research. StockScouter data provided by Verus Analytics. IPO data provided by Hoover's Inc. Index membership data provided by Morningstar Inc.
ABOUT
Top Stocks provides analysis about the most noteworthy stocks in the market each day, combining some of the best content from around the MSN Money site and the rest of the Web.
Contributors include professional investors and journalists affiliated with MSN Money.
Follow us on Twitter @topstocksmsn.