We need Ben Bernanke
People across the country are worried and financially exhausted, and while many have no idea what the Fed chief does, they trust him more than either political party.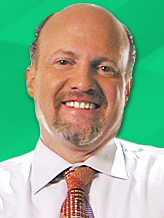 Which Ben Bernanke will we get today in this first-ever press conference?
Will we get the precise, certain-but-dry professor-of-economi​cs Bernanke, the one we often see in front of Capitol Hill panels? Will we get the impenetrable game-playing Fed chief, the one who wants to cross swords and match wits with the world's hedge funds that are desperate for the next basis point to plunder on their clients' behalf?
Or will we get the one I am hoping for, the Ben Bernanke who came on "60 Minutes" more than two years ago, the plain-spoken son of hard-working people who knows that something is very wrong in the country, who will try to give us context and will be as avuncular as one can be in trying to explain how we could feel so worried and financially exhausted as a nation.
Remember, it is just a press conference; he will be answering questions as foils. He will have to fit his answers to those confines and still make them relevant to the masses.
Why do I want that latter Bernanke? Because we need him. Because we have a system right now in this country where it feels like so many people have no idea why things aren't going their way, whether it be gasoline prices (up), health care (up) or wages and home prices (stagnation). They have no idea what Bernanke does, but they trust him simply because he is not running for office and doesn't appear to be on either part of the hated parties -- the Democrats and the Republicans. He's nonpartisan -- just where we really want people these days.
Our president, sadly, has not been able to explain these unfortunate economic circumstances to the American people. Perhaps he has been hemmed in by the fate of Jimmy "One Term" Carter, who famously talked about the malaise of the American people, and the polls that say attacking the Republicans will help you win -- which is all that matters anyway, right? Maybe he thinks he's doing a great job, or the stimulus package did a great job, or the companies are to blame with their heartless, feckless overpaid CEOs. Or perhaps it's the banksta gangstas and the evil oil companies. Who knows these days?
All but the big Obama haters perennially hope the president gets it right and isn't glib or angry or deflective. No one in the media will criticize him. They are all rooting for him. I am, too. But while we wait we have someone who is trying now -- the Fed chief. He's only trying, though, using the limited tools he has, hard-to-parse statements and pandering presentations to the Hill, where he no doubt has to hold his breath before answering some of the more inane questions.
He's as hemmed in, forum-wise, as Obama is by political polls. Today could be the day he breaks out and explains why he is trying to keep rates down to give people confidence to take some risks, to buy, to hire, to grow financially.
Unfortunately, the Bernanke we see today will be still be defined and criticized by the instant analysis of smart hedge fund and big money guys with so much money on the line, the gamblers and the bettors who need the line to go their way, the guys who can throw the game legally their way. If he is "too soft" they will say that he is just being political or trying to pump up the stock market or in over his head. Whatever helps drive down what they are underinvested in or short. It's the way it is. I know that and I am criticized for pointing it out, but I don't even care these days. I am on a mission to define how events really play out to the public, and today is one of those really important events.
So, let's see what he says. I think he will try to make the impenetrable penetrable and will help the cause -- which, by the way, isn't the hedge fund portfolio cause, but the cause of the American people who are worried about losing their jobs and their homes, not their quarterly performance or their end-of-the-year million-dollar bonus.
I just came back from a week in Berlin. The city was the site of all that went wrong in the previous century, including a wicked post-World War I hyper-inflation that brought forth a depression and then unspeakable events that need no detailing here (but which are amazingly well spoken about and unhidden there). Bernanke has shown he is perhaps the best student of economic history and the Depression of any Fed chief in this nation's history. He's been doubted endlessly, but his game plan has been to avoid "Berlin," and everything that comes with it, at all costs.
Today will be one more attempt to explain that he is in charge. To say, don't worry, while there is no allied cavalry coming because of the lack of courage of the president and Congress -- of course, unfortunately, he can't say that -- we are not headed to Weimar, we are not going to be using wheelbarrows to truck dollars around, and we are not going to slip into a double dip or have the International Monetary Fund telling us what to do. To tell us he will get us as far as he can until the politicians recognize the serious nature of the matter and address it in some form that makes Bernanke's job downright impossible a decade from now.
I think he will do it with surprising grace and clarity.
I think we will like what he says, with "we" being the people, and not the basis-point mongers who need to make their nut to keep the big money rolling in.
Jim Cramer is co-founder and chairman of TheStreet. He contributes daily market commentary for TheStreet's sites and serves as an adviser to the company's CEO.
Follow Cramer's trades for his Charitable Trust.
Related Articles
ABOUT
Top Stocks provides analysis about the most noteworthy stocks in the market each day, combining some of the best content from around the MSN Money site and the rest of the Web.
Contributors include professional investors and journalists affiliated with MSN Money.
Follow us on Twitter @topstocksmsn.