We need Ben Bernanke
People across the country are worried and financially exhausted, and while many have no idea what the Fed chief does, they trust him more than either political party.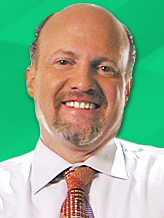 Which Ben Bernanke will we get today in this first-ever press conference?
Will we get the precise, certain-but-dry professor-of-economi​cs Bernanke, the one we often see in front of Capitol Hill panels? Will we get the impenetrable game-playing Fed chief, the one who wants to cross swords and match wits with the world's hedge funds that are desperate for the next basis point to plunder on their clients' behalf?
Or will we get the one I am hoping for, the Ben Bernanke who came on "60 Minutes" more than two years ago, the plain-spoken son of hard-working people who knows that something is very wrong in the country, who will try to give us context and will be as avuncular as one can be in trying to explain how we could feel so worried and financially exhausted as a nation.
Remember, it is just a press conference; he will be answering questions as foils. He will have to fit his answers to those confines and still make them relevant to the masses.
Why do I want that latter Bernanke? Because we need him. Because we have a system right now in this country where it feels like so many people have no idea why things aren't going their way, whether it be gasoline prices (up), health care (up) or wages and home prices (stagnation). They have no idea what Bernanke does, but they trust him simply because he is not running for office and doesn't appear to be on either part of the hated parties -- the Democrats and the Republicans. He's nonpartisan -- just where we really want people these days.
Our president, sadly, has not been able to explain these unfortunate economic circumstances to the American people. Perhaps he has been hemmed in by the fate of Jimmy "One Term" Carter, who famously talked about the malaise of the American people, and the polls that say attacking the Republicans will help you win -- which is all that matters anyway, right? Maybe he thinks he's doing a great job, or the stimulus package did a great job, or the companies are to blame with their heartless, feckless overpaid CEOs. Or perhaps it's the banksta gangstas and the evil oil companies. Who knows these days?
All but the big Obama haters perennially hope the president gets it right and isn't glib or angry or deflective. No one in the media will criticize him. They are all rooting for him. I am, too. But while we wait we have someone who is trying now -- the Fed chief. He's only trying, though, using the limited tools he has, hard-to-parse statements and pandering presentations to the Hill, where he no doubt has to hold his breath before answering some of the more inane questions.
He's as hemmed in, forum-wise, as Obama is by political polls. Today could be the day he breaks out and explains why he is trying to keep rates down to give people confidence to take some risks, to buy, to hire, to grow financially.
Unfortunately, the Bernanke we see today will be still be defined and criticized by the instant analysis of smart hedge fund and big money guys with so much money on the line, the gamblers and the bettors who need the line to go their way, the guys who can throw the game legally their way. If he is "too soft" they will say that he is just being political or trying to pump up the stock market or in over his head. Whatever helps drive down what they are underinvested in or short. It's the way it is. I know that and I am criticized for pointing it out, but I don't even care these days. I am on a mission to define how events really play out to the public, and today is one of those really important events.
So, let's see what he says. I think he will try to make the impenetrable penetrable and will help the cause -- which, by the way, isn't the hedge fund portfolio cause, but the cause of the American people who are worried about losing their jobs and their homes, not their quarterly performance or their end-of-the-year million-dollar bonus.
I just came back from a week in Berlin. The city was the site of all that went wrong in the previous century, including a wicked post-World War I hyper-inflation that brought forth a depression and then unspeakable events that need no detailing here (but which are amazingly well spoken about and unhidden there). Bernanke has shown he is perhaps the best student of economic history and the Depression of any Fed chief in this nation's history. He's been doubted endlessly, but his game plan has been to avoid "Berlin," and everything that comes with it, at all costs.
Today will be one more attempt to explain that he is in charge. To say, don't worry, while there is no allied cavalry coming because of the lack of courage of the president and Congress -- of course, unfortunately, he can't say that -- we are not headed to Weimar, we are not going to be using wheelbarrows to truck dollars around, and we are not going to slip into a double dip or have the International Monetary Fund telling us what to do. To tell us he will get us as far as he can until the politicians recognize the serious nature of the matter and address it in some form that makes Bernanke's job downright impossible a decade from now.
I think he will do it with surprising grace and clarity.
I think we will like what he says, with "we" being the people, and not the basis-point mongers who need to make their nut to keep the big money rolling in.
Jim Cramer is co-founder and chairman of TheStreet. He contributes daily market commentary for TheStreet's sites and serves as an adviser to the company's CEO.
Follow Cramer's trades for his Charitable Trust.
Related Articles
I love the idiot who says 75% tax on the rich.  Could happen, why take the risk... so I recently moved all of my multi millions to the British Pound, Swiss., etc., outside the USA; and never to come back to the USA to be spent/given to idiot democrats; they have destroyed USA and besides, we are a global economy. THE saying is true: "If in your 20's & 30's, not a liberal democrat, you have no heart... in your 40's, still a democrat, you have no brains.
Bernanke is arrogant fool with shattered delusions of grandeur. He believed that moral hazard would be able to control the sociopaths on Wall Street and that monetarism would avert the great depression II. It has worked well on the supply side. It was after all a supply side theory. The problem is that a depression is a demand driven event caused by massive misallocations of capital. Your sociopathic bankster friends seem to be surviving there own greed just fine.
The propaganda machine worked well mis-defining the reason capital was and continues to be misallocated. Consequently, none of the causalities have even been addressed setting us up for another fall. Bernanke didn't see any of the bubbles that screamed capital misallocation and market instability caused by his lack of action/incompetence as an economists. He probably doesn't see the current bubble in equities forming as we speak. He drinks his own cool aid and still thinks he is the premier expert.   
Propaganda is the cure to all that ails us, so the Bernanke is going to start doing press conferences to tell us why we should stay on this path of self destruction. Why should we keep interest rates down continuing to misallocate capital? Cramer, you should convince me that it is in my best interests to continue conditions so your buddies over a Goldman Sachs can ship the capital over seas fueling foreign growth, and lining their own pockets through carry trading, but producing nothing here in the good old USA?
So Cramer, how is the air up there on mount Olympus. The middle class can barely breathe with price inflation on our chests in food and energy caused primarily by gamblers like your self over leveraging prices into the stratosphere. The middle class is also choking on the banks usury. Bernanke bailed out the bank so they could keep their limousine wet bars well stocked.
What has the Bernanke done for the middle class lately? He continues to come up short on results. When is enough enough?
Cramer, can the false sympathy while selling the carry trade policy. No one is buying it.  
WHY oh WHY do we keep coming here to read Cramer, then?  It must be strictly for the entertainment.
Final Judgment: CRAMER was a shill for Goldman Sachs, continues to spout blatantly wrong advice, has a shrill voice and disgusting demeanor.  I believe he is still a secret salesman for G-S, shorting the very financial nonsense he spouts. But he is still more fun to watch than Housewifes of New Jersey.

Avoid Berlin?? we are headed straight towards a crisis worse than what happened to Germany after WWI and Bernanke is leading us down the road to ruin. 
Instead of printing money and creating jobs and more manufacturing in the US, Bernanke is hell bent on destroying the US economy. Instead of using his power and influence to get Congress to pass laws taxing the super rich at least 75 percent of their income and getting rid of tax breaks that allow Buffet who makes billions a year pay just 2 percent in income tax, Bernanke is merely printing more money to cover US T-bills which no one wants to buy. 
The super rich money is flowing overseas to China and India and Vietnam making them super rich also and the US super poor. All the while making America's debt load larger and larger.
I hate to say it but Hitler had a much better game plan than Bernanke in fact in 1936 Hitler won a European Award for saving the German economy and turning it around. How did Hitler do it? 
Is was simple he told businesses to build more manufacturing plants and make things and hire people and allowed them to buy food and shelter for their families and he told the Wall Street bankers to get out of his country and refused to pay them back. So in short order Germany went from a country of starving homeless people to full employment and men being able to feed their families and provide shelter for them. 
Why do you think they followed him by the millions into war???
Are you sure you want to delete this comment?
DATA PROVIDERS
Copyright © 2014 Microsoft. All rights reserved.
Fundamental company data and historical chart data provided by Morningstar Inc. Real-time index quotes and delayed quotes supplied by Morningstar Inc. Quotes delayed by up to 15 minutes, except where indicated otherwise. Fund summary, fund performance and dividend data provided by Morningstar Inc. Analyst recommendations provided by Zacks Investment Research. StockScouter data provided by Verus Analytics. IPO data provided by Hoover's Inc. Index membership data provided by Morningstar Inc.
ABOUT
Top Stocks provides analysis about the most noteworthy stocks in the market each day, combining some of the best content from around the MSN Money site and the rest of the Web.
Contributors include professional investors and journalists affiliated with MSN Money.
Follow us on Twitter @topstocksmsn.