Why entry points matter
Many viewers and readers have missed the point entirely.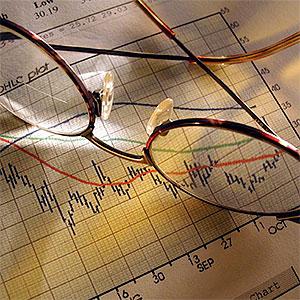 Good trading, as well as good investing, can often be a function of entry points, where you make your first buys. That's been proved time after time by the performance of my charitable trust for the past decade, and I have the data to back it up.
You simply don't want that first buy to be too high. You want it to be where if the stock goes down you can buy some more without feeling you are going out on a limb or making a good-money-after-bad​ decision.
But lately, when I have communicated this concept to so many viewers and readers, they have missed the point entirely, and none more so than my suggestion Monday that Google (GOOG) may be a better buy than Apple (AAPL).
Notice my words. I didn't say I liked the stock more than Apple's stock. I didn't say I wanted to sell Apple. I remain a believer in Apple and own it for my trust.
But as far as buying it at $700 vs. buying Google at $730, to me the choice was pretty clear. Apple can come down a bit more because of all of these negative stories, but Google has some ways to go before I think it can pause.
Somehow, through some prism, that's coming across as a flip-flop, a suggestion that I can't stand Apple, that it's finished and that the only game in town is Google.
My, is that a painful misinterpretation. Both stocks remain terrific investments. Both are inexpensive stocks relative to so many other stocks in the S&P 500 ($INX). But Apple has had a huge run, including a monster one into a launch of a new product, one that produced huge expectations that, while I think ultimately will be met once all of the preordering is processed and the phones are in the stores, are right now viewed as too aggressive.
Meanwhile, Google is just now seen as getting its groove back by many investors. Lost in the shuffle are two points: I have liked Google for some time and have said it was cheap, and I have liked Apple for some time and viewed it as cheap.
But I am speaking specifically of the notion of which stock has buyers that are aggressive and which one has sellers that are aggressive, and the aggressive sellers might be willing to sell at lower prices and the aggressive buyers might be willing to pay higher prices. I have to make that kind of judgment if I want a correct entry point and I don't want to say "Hey, you missed Google, so forget about it."
If I think a stock is going higher, I am not going to tell you that the train has left the station. But if I think a stock is going lower, as I thought Monday, I am not going to tell you to catch a falling knife.
There are many parts of my job that are thankless, but none more so than the belief by many people that I am a flip-flopper, as if somehow this is politics and the issue, say, is taxes and a candidate who said he favored lower taxes now favors higher taxes.

My goal is to help you make as much money as possible. If I can time a first buy better for the investment in Google or Apple, that's what I am going to try to do. Nothing more. But nothing less, because as a professional money manager I know that's what's expected and what I want you to learn and know how to do yourself.

Jim Cramer is a co-founder of TheStreet and contributes daily market commentary to the financial news network's sites. Follow his trades for Action Alerts PLUS, which Cramer co-manages as a charitable trust and is long AAPL.
More from TheStreet.com
LATEST POSTS
S&P 500 forecast to hit 2,100 by 2015
As the stock market reaches new highs, Goldman Sachs sees more gains ahead. Fueling the market: An improving economy, growing dividends and low interest rates.
ABOUT
Top Stocks provides analysis about the most noteworthy stocks in the market each day, combining some of the best content from around the MSN Money site and the rest of the Web.
Contributors include professional investors and journalists affiliated with MSN Money.
Follow us on Twitter @topstocksmsn.