The Dreamliner wakes up to reality
Boeing needs to get a solid fix for its 787 pronto -- or face tough consequences.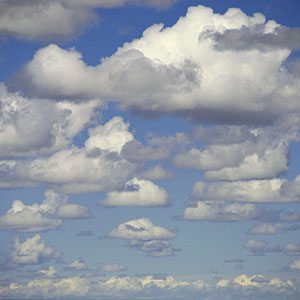 By Susan J. Aluise
Wednesday's temporary grounding of all Boeing (BA) 787s worldwide over potentially critical problems with the aircraft's lithium-ion batteries is threatening to turn a perception problem into a downright nightmare for the vaunted Dreamliner program. That means Boeing has to act immediately to head off any further doubts about the high-tech aircraft. And it should keep shareholders on high alert.  
The U.S. Federal Aviation Administration (FAA) and EU regulators on Wednesday grounded all 787s in the wake of a second serious incident involving the Dreamliner's lithium-ion batteries in a week. In both cases, the failures caused flammable battery fluid to leak, triggering heavy smoke and heat damage in the electrical compartments -- and in one instance, a full-blown fire on an empty plane at Boston's Logan Airport.
In Wednesday's incident, an All Nippon Airways (ANA) 787 made an emergency landing in Japan after battery warning indicators flashed and pilots reported a strange odor in the cabin and cockpit. The problem: A lithium-ion battery in the forward electrical bay -- one of two on the plane -- was "blackened and carbonized on the inside," creating a potentially catastrophic fire risk.
That prompted the FAA to make its grounding order. United Continental (UAL) is the only U.S. airline operating the 787 at present, and the FAA's rules aren't binding on foreign carriers. But since the U.S. agency is the original certifying authority for the aircraft type, operators outside the U.S. typically follow suit -- as they did this week.
It has been a rough stretch for Boeing and its Dreamliner. Two other glitches last week -- a fuel leak and a false brake warning -- further tarnished the jetliner's reputation.
The 787 uses two lithium-ion batteries manufactured by Japan-based GS Yuasa rather than conventional nickel-cadmium or lead-acid technology. Lithium-ion delivers a higher energy density at only half the weight of other battery types, a huge selling point when fuel efficiency is a big concern.
The Dreamliner batteries are similar to those found in General Motors' (GM) Chevy Volt, only double the size. Car mavens will remember GM's long talks with federal regulators after coolant-leaks in accident-punctured battery packs sparked fires in the plug-in hybrids. Although regulators determined that the Volt didn't pose an unusual fire risk, GM beefed up structural protections for the battery.
The agency approved Boeing's battery for aviation use in 2007, but it issued special rules -- including a requirement that it be designed to prevent overheating. Count on a tougher second look.
So-called "teething problems" come with every new aircraft launch, and most are easily resolved. "We are confident the 787 is safe and we stand behind its overall integrity," Boeing Chairman and CEO James McNerney said in a prepared statement. "We will be taking every necessary step in the coming days to assure our customers and the traveling public of the 787's safety and to return the airplanes to service."
McNerney and Boeing are getting a little extra support from an unlikely source: American Airlines' parent AMR (AAMRQ). American, which placed a 200-plane order with Boeing in 2011, has moved up delivery of the first of 42 Dreamliners to November 2014. (The federal bankruptcy court must approve the contract changes next week.)
Boeing shares are down about 4% since the troubles began, although they got some lift Thursday. There's every reason to believe the company will resolve the battery problem to the satisfaction of the FAA and others, but that won't happen overnight, and any belief that the Dreamliner is problem-prone could be troublesome in the short run.
The FAA last grounded an aircraft type in 1979, after the crash of an American Airlines' McDonnell Douglas DC-10 in Chicago -- a disaster that remains the worst single-plane accident in U.S. history. McDonnell Douglas stock fell 32% over the 10-day period following the Memorial Day weekend crash, even though the airline, not the manufacturer, was deemed responsible.
That's a lesson McNerney should review early and often if he wants to make his Dreamliner -- and its reputation -- straighten up and fly right.
As of this writing, Susan J. Aluise did not hold a position in any of the aforementioned stocks.
More from InvestorPlace

Unfortunately the new lithium-ion batteries in the 787 are required to perform tasks such as defrosting the leading edge of wings that use to be done with hot gases bleed from the jet engines. This was done so the engines could produce greater fuel efficiency It'll be interesting to see has fast they can really fic the root of the problem that seems to be over reliance of the batteries.
Are you sure you want to delete this comment?
DATA PROVIDERS
Copyright © 2014 Microsoft. All rights reserved.
Fundamental company data and historical chart data provided by Morningstar Inc. Real-time index quotes and delayed quotes supplied by Morningstar Inc. Quotes delayed by up to 15 minutes, except where indicated otherwise. Fund summary, fund performance and dividend data provided by Morningstar Inc. Analyst recommendations provided by Zacks Investment Research. StockScouter data provided by Verus Analytics. IPO data provided by Hoover's Inc. Index membership data provided by Morningstar Inc.
ABOUT
Top Stocks provides analysis about the most noteworthy stocks in the market each day, combining some of the best content from around the MSN Money site and the rest of the Web.
Contributors include professional investors and journalists affiliated with MSN Money.
Follow us on Twitter @topstocksmsn.