Protesters warn rare-earth mining plant unsafe
A retired teacher and his Save Malaysia, Stop Lynas campaigners have drawn nationwide support via social media.
As the world's voracious appetite for all things commodity continues to grow, it's perhaps no surprise to see frequent backlash from the public, particularly eco-conscious groups. In recent months, the Sydney-based mining firm Lynas (LYSCF) has come under the media spotlight -- after an unlikely opponent managed to gather enough support to disrupt the company's plans to expand its operations.
With the support of Twitter, Facebook (FB), and the good ol' World Wide Web, retired math teacher Tan Bun Teet and his "Save Malaysia, Stop Lynas" campaigners have drawn nationwide support -- through an Internet-based campaign that criticizes the environmental impact of the rare earth mining company's refinery plans.
Rare Earths – A "Dirty" Business
It was almost five years ago when Lynas first broke ground for a new refining plant in Kuantan, Malaysia. The local government fully supported the company's plans, as they hoped the new venture would have the potential to weaken China's dominance of the world trade in these rare commodities. Not surprisingly, however, local residents were quick to oppose Lynas' new plant, as concerns over safety and environmental consequences were brought to the surface.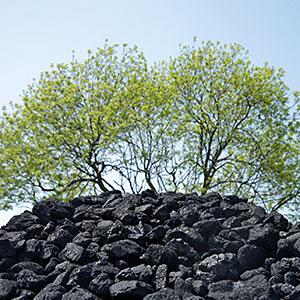 While harmless by itself, rare earth mining and refining is a somewhat controversial process. These elements are frequently mixed with potentially dangerous radioactive ores during the separation process, and the disposal of this low-grade radioactive waste has often come under scrutiny.
Though the Malaysian government has deemed that Lynas' new plant is indeed safe, protesters remain unconvinced, stating that the authorities improperly awarded the firm an operating license. Last month, however, the High Court in Kuantan ruled the government and Lynas took all the necessary steps to ensure the safety of the plant.
Who Will Come Out On Top?
Meanwhile, Wall Street has seemingly sided with the rare earth company, with JPMorgan Chase (JPM) upgrading its recommendation on the stock to "buy" from "hold." And while, from a judiciary and legal standpoint, it looks as though Lynas will come out of this mess with a victory, Mr. Tan and his group vow to continue to file actions specifically targeted at hindering the company's ability to receive additional funding -- in hopes of ultimately forcing the firm to back down.
Though this issue may seem like a somewhat isolated case, investors should not be surprised to see even more environmental groups challenge this controversial corner of the commodities market in the near future.
More from Minyanville:

With Sony's PlayStation 4 on Deck, Three Tough Questions for the Video Game Bulls

Acquired Distaste: 8 Companies That Lost Their Luster After Being Bought Out

Apple, AIG, Herbalife: What Superstar Investors Bought and Sold in the Fourth Quarter
ABOUT
Top Stocks provides analysis about the most noteworthy stocks in the market each day, combining some of the best content from around the MSN Money site and the rest of the Web.
Contributors include professional investors and journalists affiliated with MSN Money.
Follow us on Twitter @topstocksmsn.