8 dividend-paying stocks for our longer lives
Companies that pay out a healthy yield without eating into profits can help investors keep ahead of inflation over the long haul.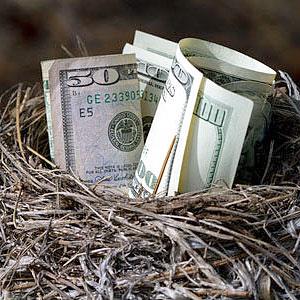 By Oliver Pursche
In 1900, the life expectancy for Americans was 49 years. When the Social Security Act was passed in 1935, the life expectancy was less than 63 years. This is an interesting data point considering the fact that Social Security more or less codified the retirement age at 65. Taken literally then, the expected duration of retirement was negative two years. 
This made retirement planning, from a financial perspective, rather easy. Technically, no planning was required. 
Today, with life expectancies pushing 80 years (higher for females, lower for males), planning is trickier. Specifically, two burning questions have emerged: How can a retiree not make sure not to outlive his or her savings? And how can a retiree keep ahead of inflation? This article speaks to the latter concern.
Inflation is not the raging topic it was in the 1970s and early 1980s. But even at today's somewhat mild rates -- 1.5% over the last 12 months ended March 2013, according to the Bureau of Labor Statistics -- inflation can hurt and undermine your standard of living. Over a span of 20 years, inflation of 1.5% will reduce the purchasing power of $1.00 to $0.74. 
There are many ways to skin a cat when trying to outstrip inflation, but one that I like is investing in stocks that grow their dividend at rates faster than inflation. Here are eight such stocks that I really like. As you can tell from the growth in the dividends, they all handily beat the undermining effects of inflation. 

Source: dividata.com
But wait -- there's more.
There are lots of companies that grow their dividends -- not that I am dismissing such an admirable feat out of hand. But these eight companies have grown their dividends while simultaneously reducing the percentage of their profits allocated to dividend payments. Now that's a trick, my friends. 
Within the context of our discussion, however, it's an important one. Specifically, growing a dividend is fine, but a retiree has to consider the following question: What is the likelihood that the dividend will be cut or eliminated? 
Companies that grow dividends simply by increasing the percentage of profits allocated to dividends (known as the dividend payout ratio) are overly risky in this regard. Mathematically, they are going to run out of room to raise the dividend. Companies that raise their dividends by allocating approximately the same percentage of profits to dividends, but also consistently grow their profits are less risky, but dividends might be cut if profits shrink due to competitive pressures or a lackluster economy.
But companies that year after year are able to shrink their dividend payout ratio present the least risk to your dividend income. Why? Because even if profits decline for several years in a row (think financial crisis circa 2008-2010), these companies have the most flexibility to keep their dividend payment intact. Note the rate at which these companies have been able to shrink their dividend payout ratios over the past 10 years. 

Source: Value Line Publishing LLC
There may be other companies you know of that have grown dividends while simultaneously shrinking the portion of profits allocated to dividends. Mergers, acquisitions and divestitures all cloud the picture, making some superstars hard to find.
More from Minyanville:
Dividends can be considered a great part of a retirement strategy.  Yes, part. Starting early (as with any other strategy) and reinvesting the dividends (DRIP) is even better - the compounding soon becomes very powerful. Dividends (qualifying ones) are currently subjcted to a favorable tax rate to boot.  When it comes time to take distributions, you can take a greater percentage than the yield, afterall, the underlying principal is also meant to be used.  When sold, plenty of the sales proceeds are made up of your basis (the amount that represents what portion was purchased with already-taxed income). Furthermore, the DRIP shares, remember, were purchased with favorably taxed income already - double bonus. 401k contributions and regular IRA contributions are a big part of planning, but having an additional pool of already-taxed assets from which to draw provides smart flexibility for tax planning during retirement years.

It's take a good mixture to get much above 6%(average), not reinvested, nor counting growth..
If you are serious and want to ride out "downturns" you have to have diversity in many Sectors.imo.
Anyone can earn 10-15%, but you might also be locking yourself in for other troubles...?
To each, his/her own.
If the mix is good, reinvesting and growth can be fantastic, and much more then 10-12% on a long term basis, and yes it does best inflation quite well..

This article is horrible! The author should really check their own numbers to see what worthless recommendations these are based on the criteria of earning a decent return (dividends, not capital gains) and not having inflation wipe you out. 
First with inflation currently at 1.5% and that turning $1.00 into $0.74 (a 26% loss) over a 20 year time span that means inflation will roughly wipe out 13% of your purchasing power in 10 years. So right there 4 of the recommendations (based on the compounded dividend growth rates provided) only keep pace with inflation, not out grow it. And considering XOM is the highest yielder of those 4 at 2.9% good luck trying to grow your money. Subtract 1.5% for inflation and whatever you pay in taxes you're probably looking at closer to a 1% gain.
Out of the second group of 4 that actually does grow their dividends faster than the current rate of inflation, only DE pays above 2%. Which means that with the other 3 would be lucky if you were to break even. They basically pay the rate of inflation and whatever small percentage their dividends outgrow it would be eaten up by taxes. 
There are any number of better stocks to chose from and I'm not talking about ones that yield 10% plus like others on here mention. Sooner or later those yields will be a thing of the past. Out of the stocks I own (in a Roth IRA) I am averaging a 4% yield based on my original purchase price, I'm reinvesting all my dividends, the payout ratios are average and on average they are increasing faster than inflation from one year to the next. 
I'll end this by saying that I'm a 31 year old artist with no formal financial training, strictly self taught and I'm doing a better job than the author would do with my money!
Note than when you only pay out a less than 2% dividend - which half these companies pay, it's not hard to increase the dividend at a 10% or better rate and still not increase the payout ratio.

Exxon, Deere and Caterpillar are remarkable for paying out 2.9%, 2.4% and 2.5% dividend yields (even though Catepillar's dividend is less now than in 2010) , but just as important is the fact they have a steady increase in earnings and revenues for over a decade -with an understandable blip in 2008-9.

I haven't checked the 5 2.2% div. or less stocks, looking for better yield, but they're only good choices if they're numbers grew steadily.




 I don't own any of those companies and I never will!  I don't care how quickly a company increases its dividends, a dividend of 1.4% to 2.20% will never increase enough to provide the kind of income that I need, and will need for the rest of my life!  Even with a portfolio of $500,000, 2.2% will only produce $11,000 a year, and it would take many years of increases to produce $50,000 annually. 
You are barely staying ahead of inflation that way with those low dividends, and certainly NOT accruing cash for later years.  Come back and see me some time when you can provide me with dividends of 6% to 15%.
Are you sure you want to delete this comment?
DATA PROVIDERS
Copyright © 2014 Microsoft. All rights reserved.
Fundamental company data and historical chart data provided by Morningstar Inc. Real-time index quotes and delayed quotes supplied by Morningstar Inc. Quotes delayed by up to 15 minutes, except where indicated otherwise. Fund summary, fund performance and dividend data provided by Morningstar Inc. Analyst recommendations provided by Zacks Investment Research. StockScouter data provided by Verus Analytics. IPO data provided by Hoover's Inc. Index membership data provided by Morningstar Inc.
ABOUT
Top Stocks provides analysis about the most noteworthy stocks in the market each day, combining some of the best content from around the MSN Money site and the rest of the Web.
Contributors include professional investors and journalists affiliated with MSN Money.
Follow us on Twitter @topstocksmsn.