In Icahn vs. Ackman, the only winner is you
Managers discussing their short positions provides some balance to those only discussing their long positions.

Everywhere I went this weekend, people were buzzing about the mesmerizing television Friday that was Carl Icahn v. Bill Ackman on Scott Wapner's "Fast Money: Halftime." People hit me up on the street, at bars and at dinner wanting to know who I thought won.

To me there were no winners any more than there are no winners on most reality television shows. Neither Icahn nor Ackman will be voted off the island. All these two gentlemen really did was rehash the past and call each other dishonest. Icahn punctuated his charges with "crybaby" and "loser" slurs, while Ackman talked about a court win and how graceless Icahn was in going back on his word.
In fact, it only got ugly at one particular juncture. Scott Wapner, who had tremendous poise as a sardonic mediator, actually asked -- not demanded, but asked -- for Icahn to retreat to the matter at hand, the merits of
Herbalife
(
HLF
). Icahn demurred at that point, saying it was never his intention to talk about Herbalife, and that Wapner was bullying him.
Viewers were taken aback at Icahn's reluctance to talk about Herbalife, something that would have seemed natural if he actually owned the stock. A few I discussed this with presumed Icahn had already sold the stock for a quick profit. Others assumed he was still buying and didn't want to talk about it, and still others said Icahn was so out of it that he didn't even know if he owned it. All three have a degree of plausibility.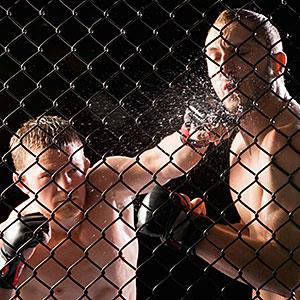 Still, something stands out about the debate, if you can call it that, which I truly love. It's the idea that Ackman could come on air, disclose his short position in Herbalife and try to persuade others to sell. I think we have come a long way from the days when managers speak only of their long positions, which had been the case as recently about a decade ago. It always rankled me that money managers could recommend stocks and then take advantage of the bump, perhaps even to sell stock. But it was perceived unseemly to do the opposite.
Now we have a short seller who has done great homework, and comes on air with his thesis, with all of it clearly meant to send the stock lower. It affords an honest symmetry with those who regularly use the airwaves to praise a stock with the idea of gaining adherents and sending the price higher.

What was a shame about Friday's debate was that Icahn didn't really want to stand behind Herbalife. The only defense he gave was to suggest Ackman could lose his battle if Herbalife goes higher, and that the "mother" of all squeezes would produces a run on Ackman's bank, so to speak.

That brings us to the most important question about this battle -- the one that makes Herbalife inherently uninvestible: What will it take for either man to be right? What will it take for Herbalife to go to zero, or to go to the theoretical point of infinity?

Ackman, with his now-well-publicized thesis, has not succeeded in knocking down the stock. My presumption is that, without an indictment for fraud -- not just an investigation, but an actual indictment -- Herbalife will not go to zero on its own merits.

The charge of a pyramid scheme by a short seller hasn't triggered a mass exodus from the stock, and the pre-earnings announcement of a good quarter indicates that the business itself hasn't been impacted.

But, as we saw, the longs will need much more to start a short squeeze. In fact, it is odd that we haven't seen one yet. Ackman has shorted 20 million shares, and yet Herbalife has started what seems to be an aggressive share-buyback program, and investor Dan Loeb has purchased roughly 9 million shares out of the 113 million shares most recently seen as outstanding.

My colleague Herb Greenberg, who has produced a fantastic online explication of Herbalife, has implied that Ackman is more knowledgeable than the shorts about the Herbalife fundamentals. But I question whether that matters. Think about all of the technically motivated players; we don't hold them to be foolish buyers, even as they often revel in their lack of knowledge of the fundamentals.

Suffice it to say that, unless a squeeze develops or an indictment transpires, Herbalife's stock is going nowhere, and the only winner is you. You are getting a full airing of a stock -- something that would have been unimaginable just a decade ago.


Jim Cramer is a co-founder of TheStreet and contributes daily market commentary to the financial news network's sites. Follow his trades for Action Alerts PLUS, which Cramer co-manages as a charitable trust and has no positions in stocks mentioned.  
More from TheStreet.com
A little different slant on it, Jim... to be an actively investing billionaire in your 80's is a validation of your mental illness AND a validation that investing needs the same Mental Health oversight that guns do. A BILLIONAIRE OCTOGENARIAN needs more money for... what? Guns don't kill people, people with guns kill. Octogenarian billionaires don't raise families, families are razed by octogenarian billionaires. Icahn should be enjoying his final years in non-monetary pursuits, not grubbing. Every single one of these cobweb-headed fools needs to take a sober look at the damage they've caused. Globalization my... just garbage greed feeding the need that never sates.
Speaking of billionaire scum... while Congress pretends to to be trading off sit-ins over various fake issues funded or mainly for billionaires, the issue of the US Post Office remained pickled. According to weak-minded losers-- like the entire GOP... it's a dysfunctional mess hugely in debt. For a fact, if the deadbeats accounted for the pension shortfall (which goes mainly to war veterans working there), the US Post Office would be a marvel. Unfortunately, while media and ads foretold of a ONE CENT stamp increase on Domestic Mail, there was no word of the 50 to 100% increase in overseas shipping rates. To put that in a better perspective... every small business trying to build an export enterprise... (small- because large or platform businesses mainly import and drop ship while blockading jobs and giving each other raises and stock pumps), just got slammed in the face with adversity. Kudos to Big Money backing the Fracking Republican Party that is forcing us to be a New World Order instead of a Free Enterprise Nation. I AM WILLING TO PAY THE POSTAGE ON THE BOX THAT SHIPS THE GOP OFF AMERICAN LAND- LOCK, STOCK AND POVERTY BARREL. Best investment American and Americans will ever make!!! 50% to 100% increase...

It is always best to be the first one out of a burning building.  And it is best to start the fire and then look smart getting out first (Akman).     My conclusion?  Who cares stay home and watch a different movie.  Neither of these three have anything to offer me.  I believe we could see a substantial sell off today.  Not the big one but one that should give everyone a little dose of reality. 

A SELL= OFF,,,,,When most the numbers have been pretty good ?? C'mon.
Only some Companies that have ran up 10-14% since Jan. 1st...
We have couple and they are only down about  1% today....That could be expected...!!
Other's are correcting and going higher.....Many are just trending slowly....??
Or Flat as what appears in the Indices...
Are you sure you want to delete this comment?
DATA PROVIDERS
Copyright © 2014 Microsoft. All rights reserved.
Fundamental company data and historical chart data provided by Morningstar Inc. Real-time index quotes and delayed quotes supplied by Morningstar Inc. Quotes delayed by up to 15 minutes, except where indicated otherwise. Fund summary, fund performance and dividend data provided by Morningstar Inc. Analyst recommendations provided by Zacks Investment Research. StockScouter data provided by Verus Analytics. IPO data provided by Hoover's Inc. Index membership data provided by Morningstar Inc.
ABOUT
Top Stocks provides analysis about the most noteworthy stocks in the market each day, combining some of the best content from around the MSN Money site and the rest of the Web.
Contributors include professional investors and journalists affiliated with MSN Money.
Follow us on Twitter @topstocksmsn.