AIG will sink or swim without Uncle Sam
Now that the U.S. Treasury is selling its remaining shares in American International Group, the company will go it alone.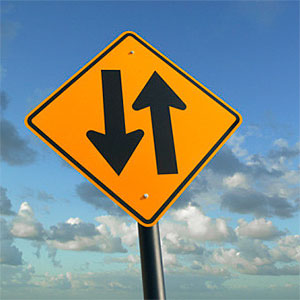 By Philip van Doorn
Now that the U.S. government has dropped out of the picture, it's time for investors to take a closer look at the insurance underwriting results at American International Group (AIG). 
The news and analyst coverage is focusing on three major events of the past few days, but even before Hurricane Sandy hit New Jersey and New York in October, AIG's property and casualty (P&C) insurance underwriting results were trailing those of its major competitors.
The poster child for government bailouts and the Troubled Assets Relief Program, or TARP, is now nearly free of government ownership. The U.S. Treasury late on Monday announced it would sell its remaining 16% stake in AIG's common shares through an underwritten public offering, with Bank of America Merrill Lynch, Citigroup, Deutsche Bank, Goldman Sachs and JPMorgan Chase acting as joint bookrunners. AIG agreed to pay the underwriting discount for the offering, as well as the Treasury's expenses.
The shares sold at a price of $32.50 Tuesday, or a 3% discount to Monday's closing price of $33.36. American International Group didn't buy any of the offered shares.
AIG's shares were up 4.6% in morning trading Tuesday, to $34.89.
After the offering is completed, the government will still hold the Series D warrant to purchase up to 2,689,938 AIG shares, with a strike price of $50, that was issued on Nov. 25, 2008, with a term of 10 years. The Treasury also holds the Series F warrant, allowing the government to buy up to 150 AIG shares for a trivial amount.
The Treasury said it expected its final AIG common share offering to raise roughly $7.6 billion, and that "the overall positive return on the Federal Reserve and Treasury's combined $182 billion commitment to stabilize AIG during the financial crisis is now $22.7 billion."
This sure is a happy ending for American International Group; its CEO Robert Benmosche who has been so successful in resurrecting the company; the U.S. government; the Federal Reserve; and U.S. taxpayers, who put so much on the line in order to calm the markets and make AIG's credit default swap counterparties whole. However, AIG's long-term investors are still deep in the tank, with the stock down 97% -- adjusted for the reverse split in November 2008 -- for five years, through Monday's close.
The government's sale of shares follows AIG's announcement on Sunday of an agreement to sell "up to a 90% stake in International Lease Finance Corporation (ILFC), a non-core asset," to an investor group led by Weng Xianding, the chairman of New China Trust Co. Ltd. for about $4.75 billion.
The transaction values ILFC at $5.28 billion. AIG said that it would "retain at least a 10% ownership stake" in the aircraft leasing unit, so that the company can "continue to participate in the growth of ILFC's unique franchise, including the benefits that the investor group will bring to the company."
The company also said that "when the transaction meets the criteria for 'held for sale' accounting treatment, AIG expects to record a non-operating loss of approximately US$4.4 billion, which includes a non-cash charge of approximately $1.8 billion associated with the utilization of tax net operating loss carry forwards from this transaction."
Signs of P&C underwriting weakness
AIG on Friday announced that its "preliminary estimate" of losses from Hurricane Sandy would be $2.0 billion, net of reinsurance, or $1.3 billion after taxes. The company also said it expected to contribute $1 billion in capital to its AIG Property Casualty unit, after the unit had paid $2.4 billion in dividends to the holding company through the first three quarters of 2012.
AIG also said on Friday that the P&C unit had $49.6 billion in capital and that the parent company had total equity of $102.4 billion. So for AIG, Sandy is clearly "an earnings event, not a capital event," as Deutche Bank analyst Joshua Shanker wrote in a report on Monday.
Sandy will wipe out AIG's fourth-quarter earnings, with Shanker estimating a net loss of 16 cents a share and lowering his 2012 EPS estimate to $3.77 from $4.10, while lowering his 2013 EPS estimate by a nickel to $3.45.
Shanker said that the company's exposure to Sandy was "higher than we would expect," but also said that "a lack of gross loss detail could mean that AIG is reserving conservatively by reserving up to its retention, given the uncertainty still inherent from the event, and may result in favorable development in the future."
Then again, Shanker -- who rates AIG a "buy," with a $41 price target -- offered a contrarian argument, saying that the loss estimate "could also mean that AIG has a gross loss substantially higher, which likely would lead investors to be concerned about aggregation risk is its underwriting."
Even before Sandy's visit, there were signs that AIG's P&C underwriting improvement was trailing its major competitors. For the first three quarters of 2012, the company reported an underwriting loss of $838 million for its Property Casualty unit, improving from an underwriting loss of $2.494 billion during the first three quarters of 2011. The P&C combined ratio -- incurred losses plus expenses, divided by earned premiums -- was 103.2 during the first three quarters, improving from 109.3 a year earlier.
A combined ratio of over 100 indicates an underwriting loss. Here's a comparison with P&C underwriting results for some of AIG's competitors:
Allstate (ALL) on Nov. 28 estimated that its losses for October, net of reinsurance, totaled $1.1 billion, before taxes. The company said that "autos represent approximately 40% of the total gross losses, with 78% in New York, 19% in New Jersey and 3% in other states." For its Property-Liability unit, Allstate reported underwriting income of $1.316 billion for the first three quarters of 2012, improving from an underwriting loss of $1.483 billion, a year earlier. The combined ratio improved to 93.4 during the first three quarters, from 107.7 during the same period in 2011.
The Travelers Companies (TRV) on Dec. 5 announced that its preliminary estimate of losses related to Sandy was $1.135 billion, net of reinsurance. The after-tax loss estimate was $650 million. For the first three quarters, Travelers reported an underwriting profit of $845 million for the first three quarters of 2012, improving from an underwriting loss of $1.453 during the first three quarters of 2011. The company's combined ratio for the first three quarters was 94.3, improving from 108.2 a year earlier.
Chubb Corp. (CB) hasn't yet reported an estimate of losses from Hurricane Sandy, but the company did say in its 10-Q filing on Nov. 8 that it had "temporarily ceased" repurchasing common shares. For the first three quarters of 2012, Chubb reported underwriting income of $880 million, increasing from $290 million during the first three quarters of 2011. The combined ratio for the first three quarters was 90.1, improving from 97.1 a year earlier.
Weiss Ratings senior analyst Gavin Magor says that "AIG is still seen to be unreasonably competitive in the market. They have been accused in the past of buying the market and using the government support essentially to do that."
"More recently, they have started to be the one group that is growing in the mortgage guarantee market," Magor says, "so they are taking advantage of the opportunity to buy profitable new mortgage guarantee paper. They are certainly well positioned for the housing market when it changes."
Sell-side analysts love AIG
AIG's shares were up 44% year-to-date through Monday's close, following a 52% decline during 2011. Putting those two numbers in perspective, the shares were down 31% through Monday's close, from the end of 2010.
At Monday's close, AIG was trading for 9.6 times the consensus 2013 EPS estimate of $3.49, among analysts polled by Thomson Reuters. The consensus 2014 EPS estimate is $4.
Out of 22 analysts polled by Thomson Reuters, 14 rate American International Group a "buy," while eight have "neutral" ratings.
Sterne Agee analyst John Nadel on Tuesday said that his firm was not surprised by the government's timing for the sale of its remaining AIG shares, as "the announcement of estimated losses from Sandy was the critical factor," in the timing of the announcement. The analyst said that with the U.S. Treasury "fully out, we expect [AIG's management] can now devote 100% of its attention to driving returns and improved financial performance."
As part of AIG's efforts to "drive improved financial performance and higher [returns on equity]," Nadel hopes to see the "initiation of a common dividend," along with details on expense initiatives and a change in management incentive programs "to further align incentives with shareholders." Nadel rates AIG a "buy," with a price target of $40 and estimates the company will earn $3.20 a share in 2013, with EPS increasing to $3.75 in 2014.
Going forward, long-term investors can be reasonably certain that AIG will not repeat the mistakes that led it into the terrible credit default swap positions that nearly overwhelmed the company in 2008. The Federal Reserve will be watching over the holding company as its main regulator.
Of course, investors may be seeing some increased volatility in the company's stock price, with its single largest investor now completely out of the picture.
More from TheStreet.com
DATA PROVIDERS
Copyright © 2014 Microsoft. All rights reserved.
Fundamental company data and historical chart data provided by Morningstar Inc. Real-time index quotes and delayed quotes supplied by Morningstar Inc. Quotes delayed by up to 15 minutes, except where indicated otherwise. Fund summary, fund performance and dividend data provided by Morningstar Inc. Analyst recommendations provided by Zacks Investment Research. StockScouter data provided by Verus Analytics. IPO data provided by Hoover's Inc. Index membership data provided by Morningstar Inc.
ABOUT
Top Stocks provides analysis about the most noteworthy stocks in the market each day, combining some of the best content from around the MSN Money site and the rest of the Web.
Contributors include professional investors and journalists affiliated with MSN Money.
Follow us on Twitter @topstocksmsn.