Politics behind Pandit's resignation
Regulators wanted to see someone new, and the Citigroup board gave it to them.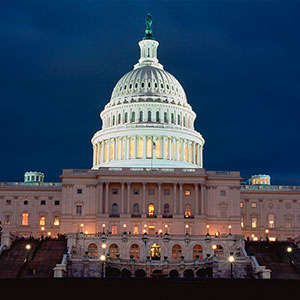 How can the stock of Citigroup (C) be so strong still, stronger than all of the other bank stocks that have reported, including JPMorgan Chase (JPM)? Let me give you a couple of theories, theories that make both Pandit and the board look good.
First, there is no doubt that the last quarter that Pandit delivered put the place on firm footing. To be the only bank that had honest-to-Betsy net interest margin growth is pretty spectacular. To be the bank that owns the emerging markets at a time when suddenly everyone is budging about those emerging markets again is extraordinary. The infrastructure is there, and the growth path is obvious.
But second, Pandit, despite an excellent presentation on Capitol Hill during the bad days, is not an inspirational figure. He's a cerebral former hedge fund manager.
Worse, he's considered part and parcel with the previous regime even as that's an unfair rap. The regulators want to see someone new.
I know that sounds dopey. But anyone who has ever been in front of regulators knows that when you challenge them or cross them, they want a fresh face in front of them next time.
In other words, the best thing that new CEO Michael Corbat has going for him is he's not Vikram Pandit. He can submit the new capital plan, and the regulators can say, "The board of directors listened, and they picked a new guy, which is what we wanted."
Now, how the board did it was classless. You are obviously constructively firing a guy if you accelerate a transition to a new CEO. People have pride, particularly after a great quarter like the one just reported.
But what's been most amazing about all of this hoopla is that the great quarter was clearly, totally and completely irrelevant to the board. It's as if it didn't happen at all.
Of course, though, if you are a shareholder -- and remember, the shareholders already expressed their ire at Pandit -- then you are thrilled that the quarter was good and happy to have someone new, even as it seems unfair that when a CEO finally gets it right, he gets constructively canned.
What matters in the end is pretty simple: The company's got new management because the old management wasn't allowed to cross into the promised land even as it led the team through the desert in a tortured and roundabout way.
That means it can go higher with the government no longer standing in the way of a buyback and a real dividend, both of which are badly needed if the stock can get back to $5 -- oops! -- I meant $50.

Jim Cramer is a co-founder of TheStreet and contributes daily market commentary to the financial news network's sites. Follow his trades for Action Alerts PLUS, which Cramer co-manages as a charitable trust and is long JPM.
More from TheStreet.com

Like most of cramer's stories this was clearly pulled from his nether regions.
He speculates and pontificates on matters that cannot be proven or disproven and to his acolytes he is a genius.
His real genius rests in his abilities to convince his bosses he is viable and to convince his followers he is credible.

I still can't believe anybody listens to or reads anything from Jim Cramer. What a sad world we live in with people admiring or listening to the likes of a Cramer or Ramsey.  Honestly they are both so full of themselves. They create articles just to see themselves in print and they espouse illogical rants on the air waves just to hear themselves. What sociopathic behavior.

Cramer long ago lost all credibility.   During the last 5  years Citigroup stock has  been flat hovering around the 40 to 50  range.  Meanwhile the S and P  500 has soared.  Citigroup was141 when that guy took over.  It is 38 today.    He got the board to take his hedge fund and then Citigroup took a write down on that.  He has collected 260 million in compensation over the last 5 years for this. One fair quarter was not nearly enough to save his job.  He deserved to be fired.  The share holders finally were able to get this guy fired. It was not the "regulators".
Cramer you are a fool.
Are you sure you want to delete this comment?
DATA PROVIDERS
Copyright © 2014 Microsoft. All rights reserved.
Fundamental company data and historical chart data provided by Morningstar Inc. Real-time index quotes and delayed quotes supplied by Morningstar Inc. Quotes delayed by up to 15 minutes, except where indicated otherwise. Fund summary, fund performance and dividend data provided by Morningstar Inc. Analyst recommendations provided by Zacks Investment Research. StockScouter data provided by Verus Analytics. IPO data provided by Hoover's Inc. Index membership data provided by Morningstar Inc.
ABOUT
Top Stocks provides analysis about the most noteworthy stocks in the market each day, combining some of the best content from around the MSN Money site and the rest of the Web.
Contributors include professional investors and journalists affiliated with MSN Money.
Follow us on Twitter @topstocksmsn.